Artist Tuna Dunn is a Thai illustrator who works isn't hinged on gender nor nationality. Tuna has grown quite a fan base in Thailand, Japan, Europe, and America. The artist illustrates simple line drawings that depict sentimental situations with unique captions. Born and raised in Bangkok, Artist Tuna's drawing style was inspired by the comic books her brother used to read, and to date, the style has remained but with a few adjustments.
Tuna, a freelance illustrator, has indeed come a long way since she started publishing sweet yet painful comics about heartbreak, relationships, and crushes. The artist, whose full name is Tunlaya Dunnvatancahit, had described English as more straightforward than her native Thai, explaining it's not an affectionate culture. Interestingly, Tuna, who also does art direction, has published three graphic novels and equally best at a handful of beloved GIFs.
With this said, we've compiled the latest works of the brilliant artist for your perusal. Here are 38 comics that are either sketched in notepads or drawn on Artist Tuna's computer to lighten up your day. Take a look!
More Info: Facebook | Tunlayadunn.tumblr.com
#1
#2
#3
#4
#5
#6
#7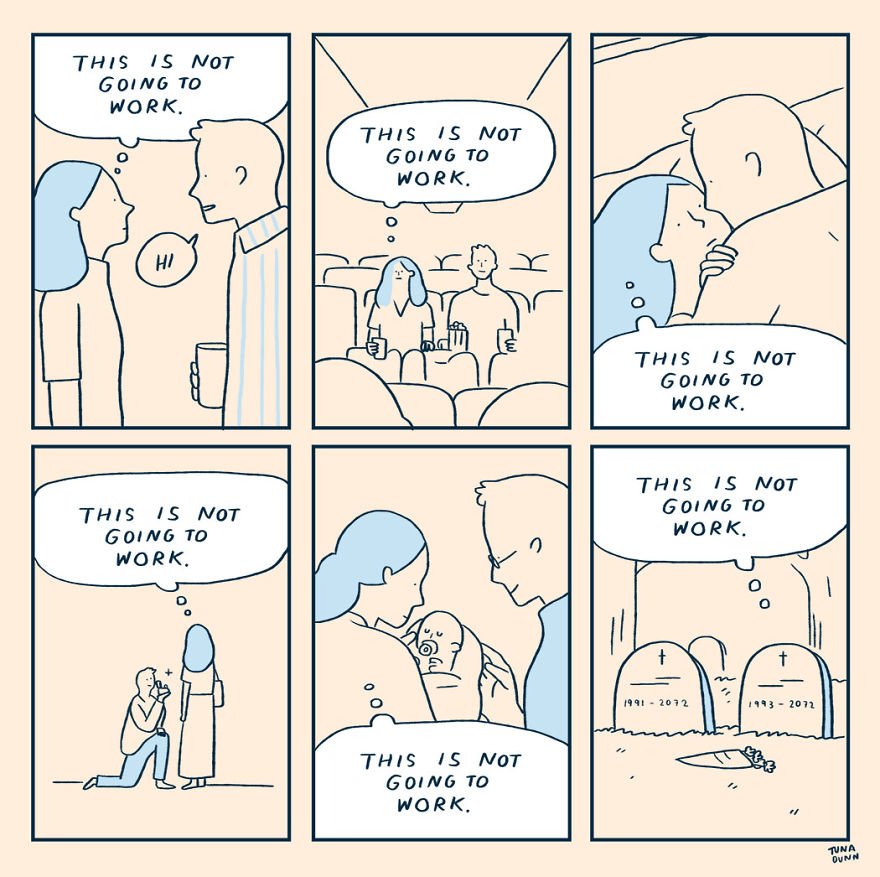 #8
#9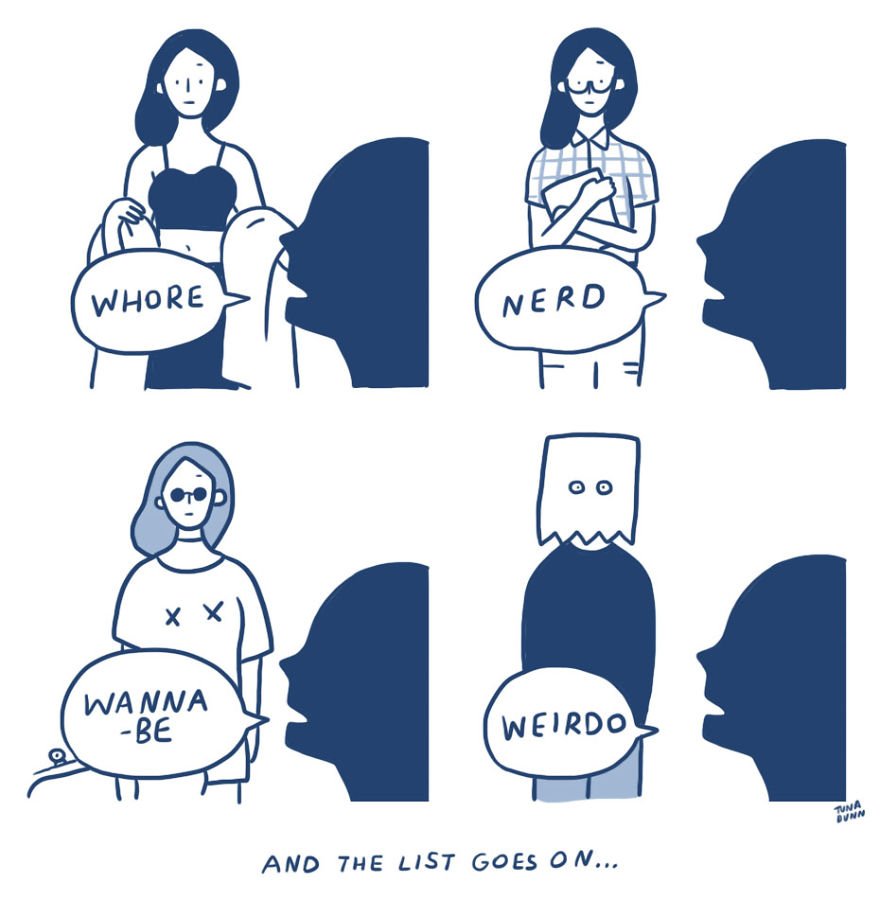 #10
#11
#12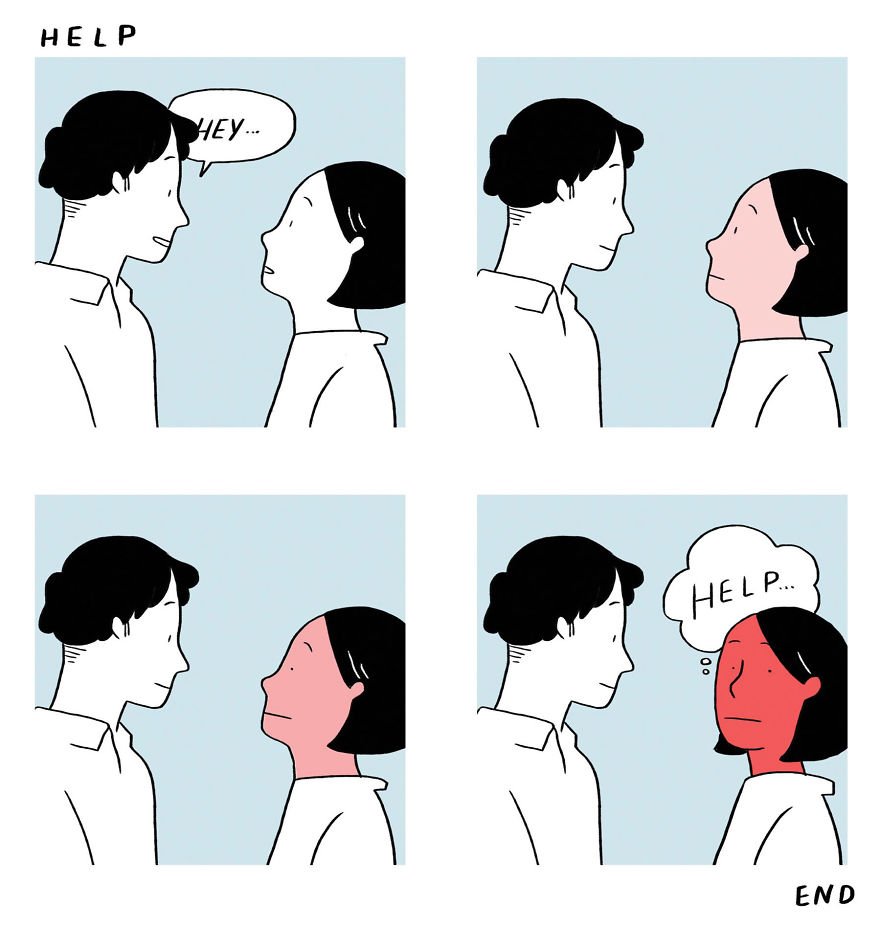 #13
#14
#15
#16
#17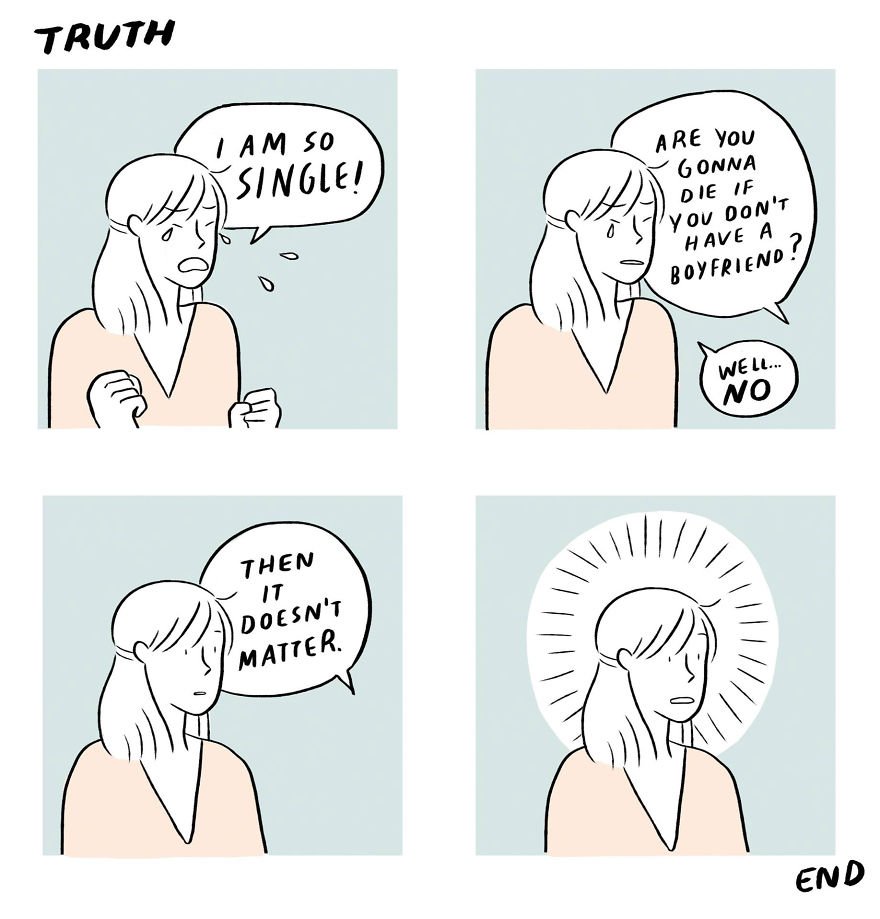 #18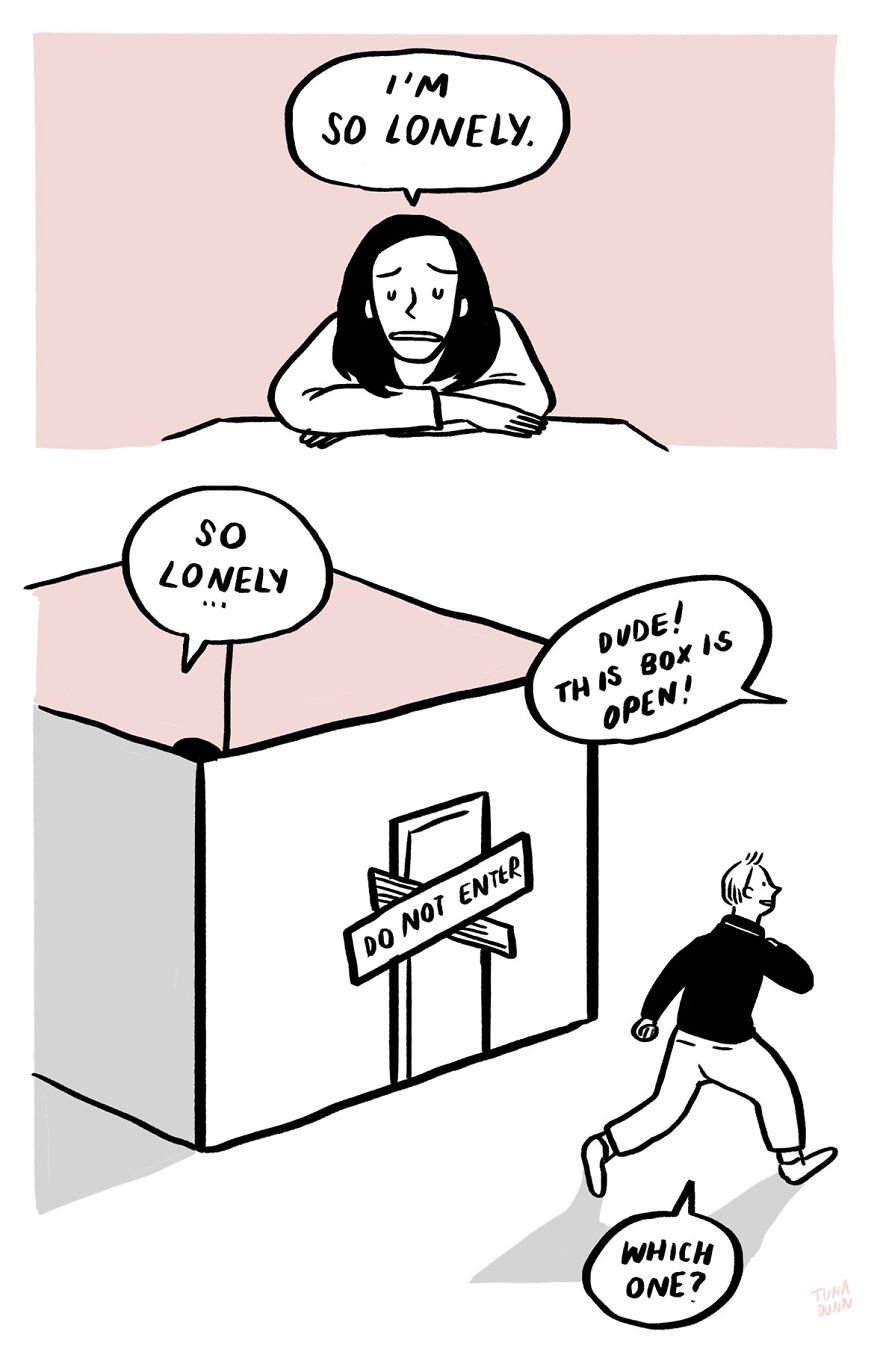 #19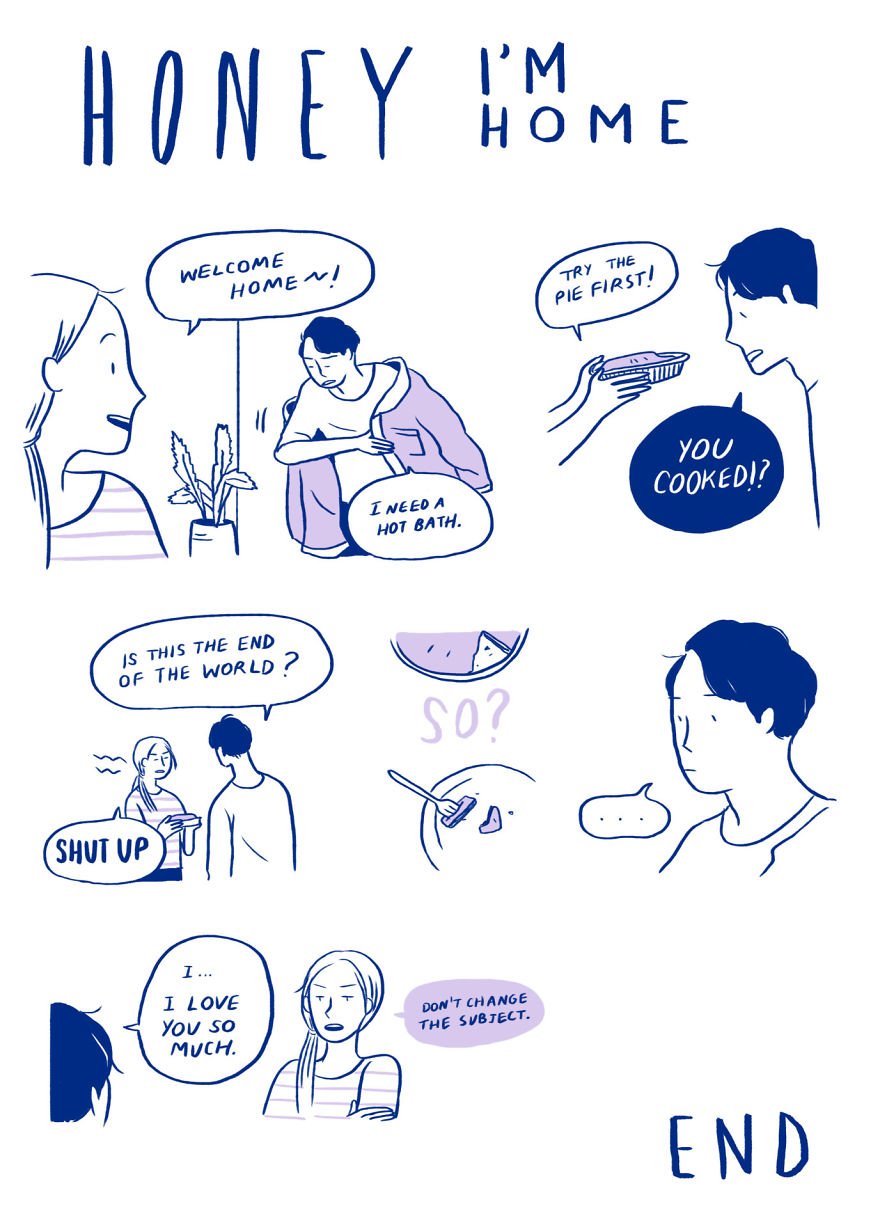 #20
#21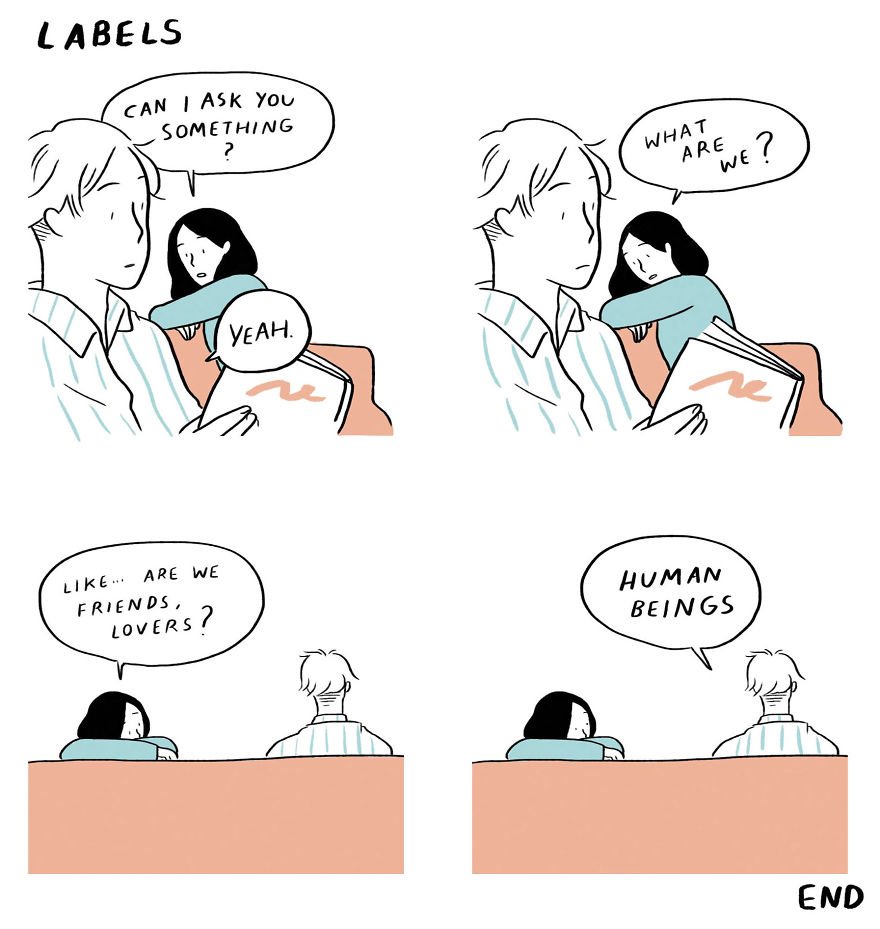 #22
#23
#24
#25
#26
#27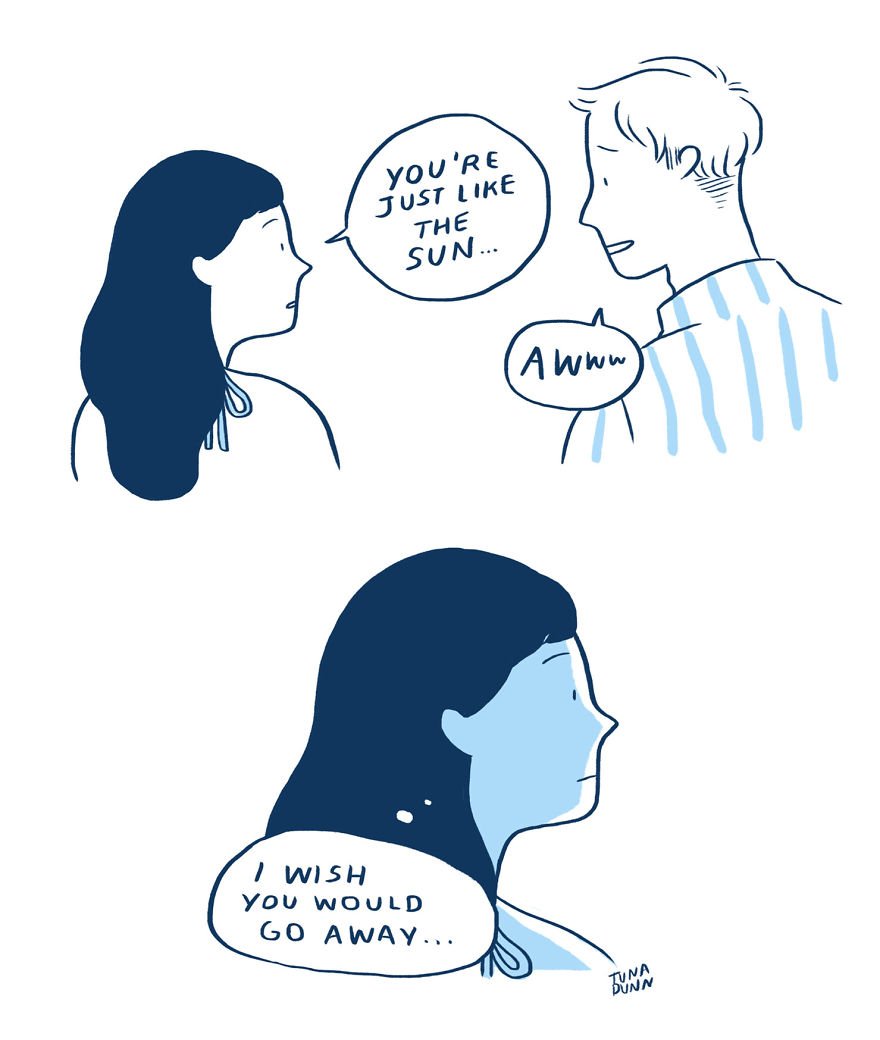 #28
#29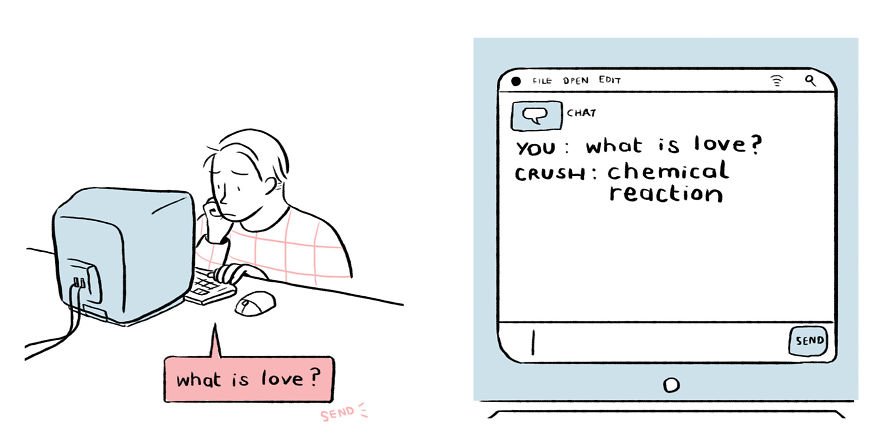 #30