It's time for every cat and dog lover to unite! Duo Pixie and Brutus are back to brighten up your stressful day. Artist Ben Hed illustrates the webcomic series hinged on an adorable kitten and scar-faced German shepherd. Back with a handful of hilarious scenes, it's guaranteed that every animal lover will appreciate this latest release. Both Pixie and Brutus hold an unlikely animal friendship that will melt your soul. It can be pretty hard to see a cat and a dog being friends, but this duo has shown they're exceptional. Pixie and Brutus for Artist Hed was just a random comic idea that popped up while at work.
Hed had never thought of making them a series, but on getting positive feedback, he continually introduced the cute little kitten into the world of a big intimidating war dog. Does the odd friendship inspire you? Here we've compiled the artist's 15 newest, and we hope it ignites your friendship soul. Do have a look and enjoy it!
More Info: Instagram | Patreon
#1
pet_foolery -Via
#2
pet_foolery -Via
#3
pet_foolery -Via
#4
pet_foolery -Via
#5
pet_foolery -Via
Webcomic Pixie and Brutus are officially one of the most appreciated animal duos on the internet. Their Instagram page boasts over 2 million as followers can't just get enough of the two. What makes their adventure more inspiring is the hilarious aspect of the duo's daily living. It can be challenging for Artist Hed to develop new ideas and jokes, but he's doing an excellent job.
#6
pet_foolery -Via
#7
pet_foolery -Via
#8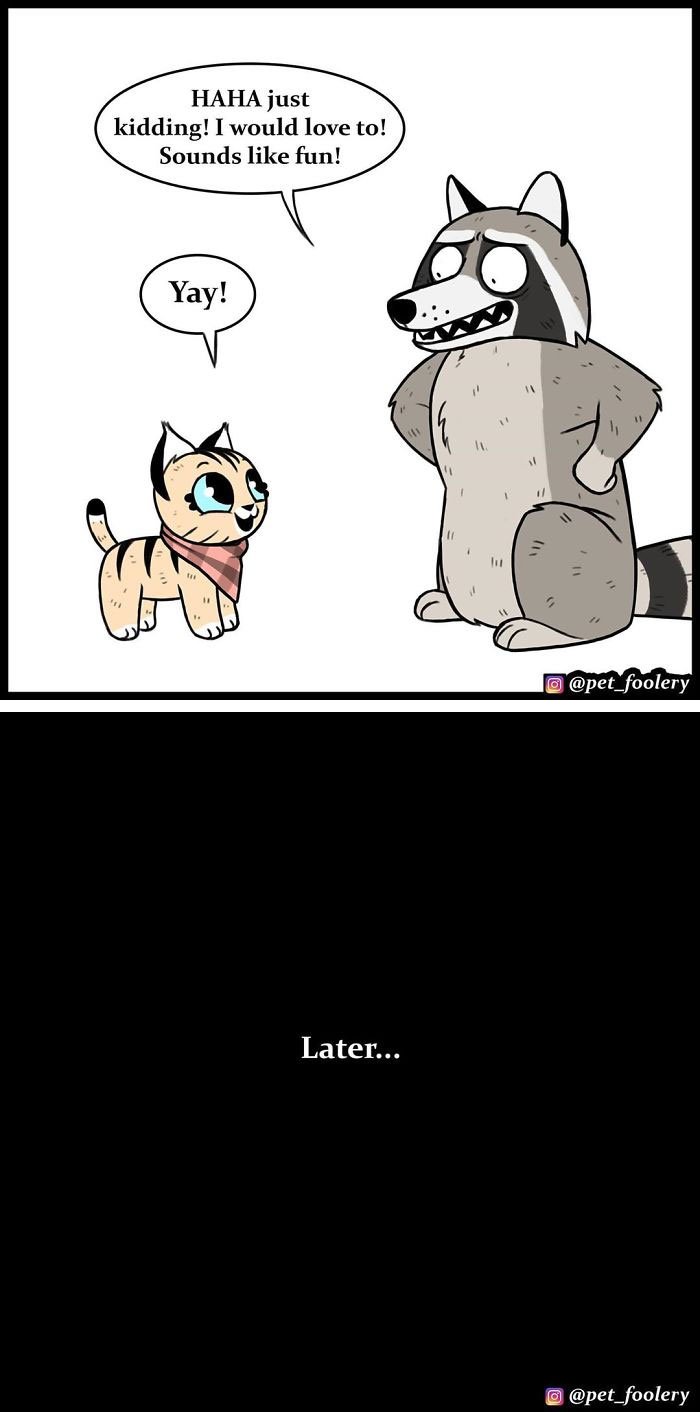 pet_foolery -Via
#9
pet_foolery -Via
#10