Is there privacy in today's world? Technology is now smaller and even cheaper than ever; hence it's easy to install cameras almost anywhere. You can't just tell if a camera keeps an eye on you in every turn you make. Interestingly, Spy cameras are among the most creatively disguised as they can be fixed in remote controls, USB flash drive, and even men's shower gel.
Accordingly, cameras are equally disguised as alarm clocks, photo frames, water bottles, and power adapters. The majority are designed to be wireless but battery powered. Of the truth, they're easily obtainable, and most require no professional skills to install. Are we (humans) secured? Of course, we aren't, and this compilation is sure an adequate proof. We've gathered a list of discovered hidden spy cams in the most unexpected shapes and forms. We can only advise you to take note of your environment, as someone might be watching you! Have a look!
Family Discovered Hidden Camera Live-streaming in Airbnb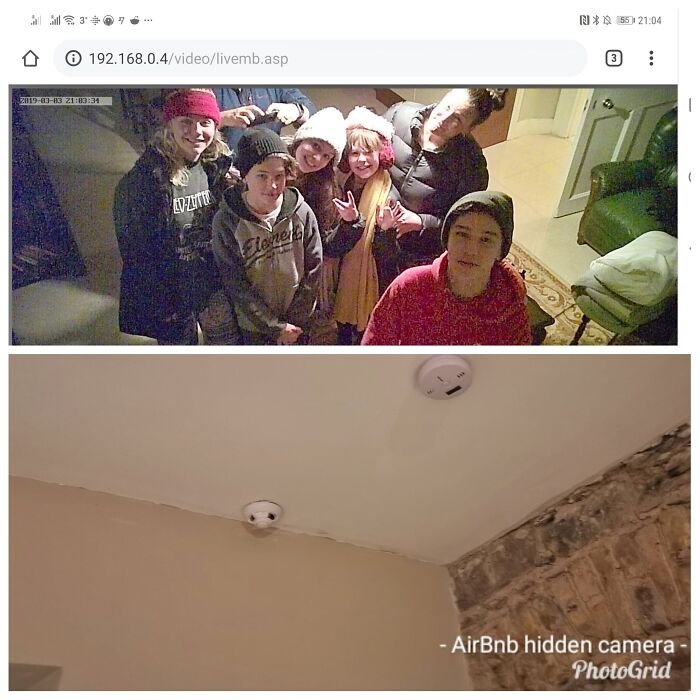 Nealie Barker -Via
A Camera Disguised As A USB Charger In Starbucks Women's Bathroom
snukuto -Via
Hidden Cam In A Fake Screw Head
Hidden Cam Disguised As A Clock In Airbnb
yumchasupreme -Via
Water Bottle Has A Hidden Camera
SpyGadgets -Via
The sight of a camera stuck in an everyday object is extremely scary, but the best that can be done is arming oneself with the required details of where and what to look out for to feel safe. Undeniably, the rise of hidden cameras now poses a considerable threat, and people are concerned about being watched in appropriate situations.
Spy Cam On Notebook
Be Guided When Buying An Airbnb
sparkzalotz -Via
Wi-Fi Spy Camera Hidden In Men's Shampoo
Hidden Cam Spotted In A Pen Holder. The Lens Are In The Center Of The Green Sticker
Hidden Cam Disguised As A Charger In Airbnb

alexundone -Via
If you feel watched in a private environment like the bathroom and bedroom, you should check out for hidden cameras by turning off your lights and searching for blinking small dots around your environment. You can equally lookout for radiofrequency disturbance amid phone calls. Doing these tactics guarantees your safety.
Spy Cam In A Screw Head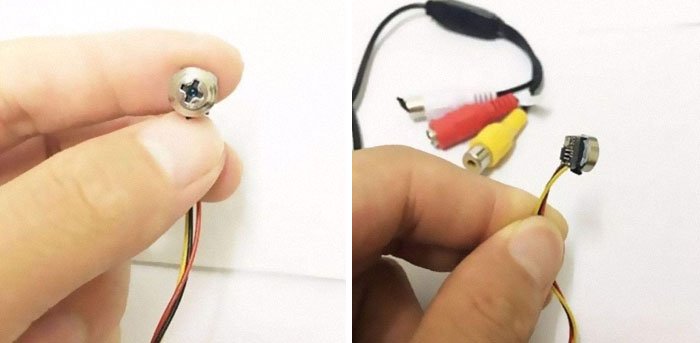 Non-Functioning Smoke Detector Is A Night Vision Camera
Mirco Camera Hidden In An Electric Socket
Spy Cam Found In A Hospital Ceiling
Nearly_rip -Via
The Photo Frame Camera
Likewise, it will interest you to know that a few cameras don't use Wi-Fi, but instead, an SD Card is placed inside of them. While numerous free apps can also help detect hidden cameras, it's also best you don't grant some permissions as it might lead to the expose of your data to a 3rd party.
The Air Freshener Spy Camera In Russia's Shopping Mall Bathroom
foka86 -Via
Couple Discovered A Hidden Cam Inside a Clock In Their Rented Apartment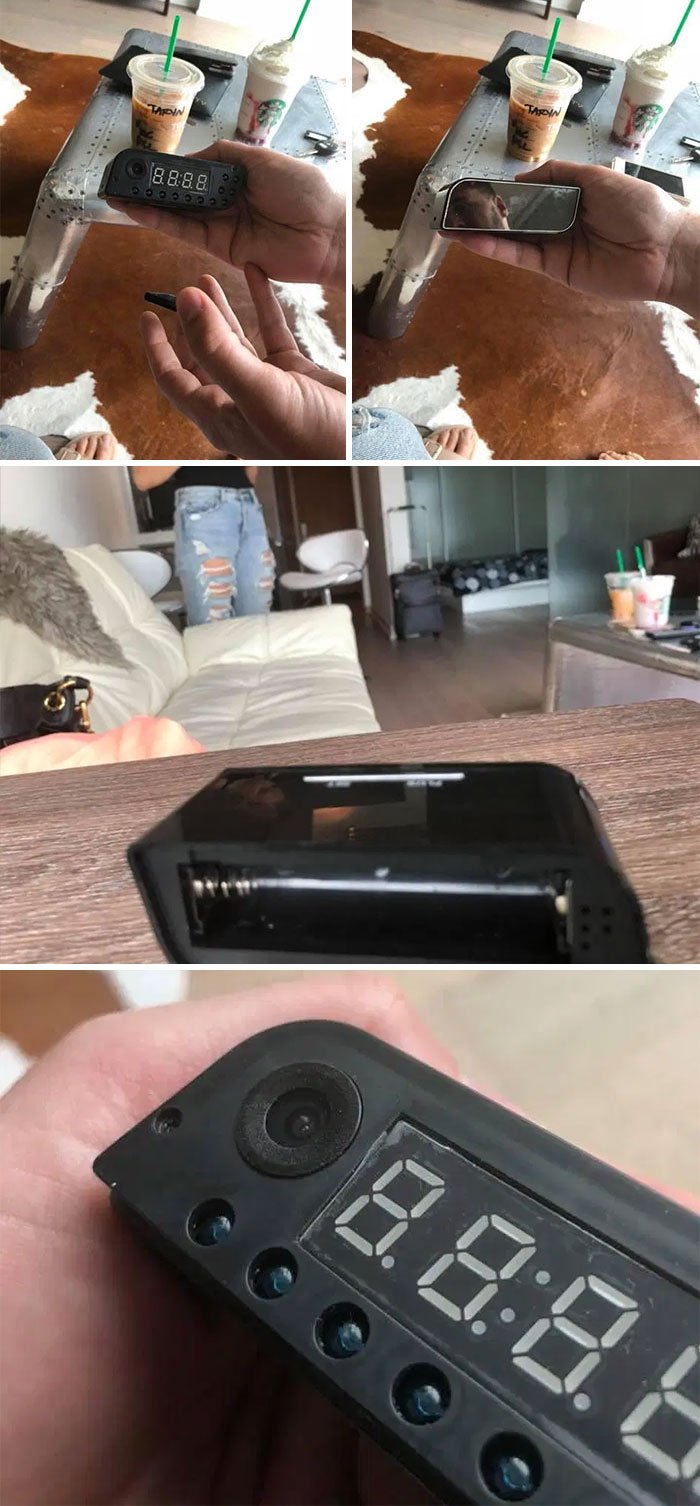 Coffee Cup Lid Has Got A Hidden Cam
Couple Rented A Home Through Airbnb But Was Left Terrified At Numerous Hidden Cameras
Here's An Ip Camera Connected To The Web In Airbnb Bedroom. Host Got Suspended, And Guest Got Refunded
textfiles -Via
Indeed privacy issues have become the most talked subject matter, and in our modern world, it can be pretty challenging to eradicate. And since you can't beat it, neither are you interested in joining the spy cams world; always ensure your used daily objects, including your environment, are regularly checked.