The girls' hood is great and being a woman is indeed a given part of life. The female gender is no doubt tough and most difficult where even strolling out for minutes can make you feel awkward. Eventually, the girl's universe is beginning to cope since womanhood can't be eradicated.
Turns out, 22-Year-Old Anastasia loves to illustrate and her most popular strips is one that features the hilarious slice of the daily struggles or perhaps the reality of every girl. Illustrated based on her personal experiences, Anastasia from Russia is hilarious but it appears the issues of life itself kept trying to pull her down. Regardless, she's winning!
Popularly known as Artist Eto.Luz and with over 48K followers on Instagram, her illustrations are downright relatable, best for a good laugh, and undeniably an antidote for inspiration. So here we've compiled her most recent and best comics for your perusal. Enjoy!
More Info: Instagram
The Smartphone Filters
Perfect Besties Vs. Reality
Are You Buying?
The Perfect Photos With An Expensive Car
For The Likes & Comments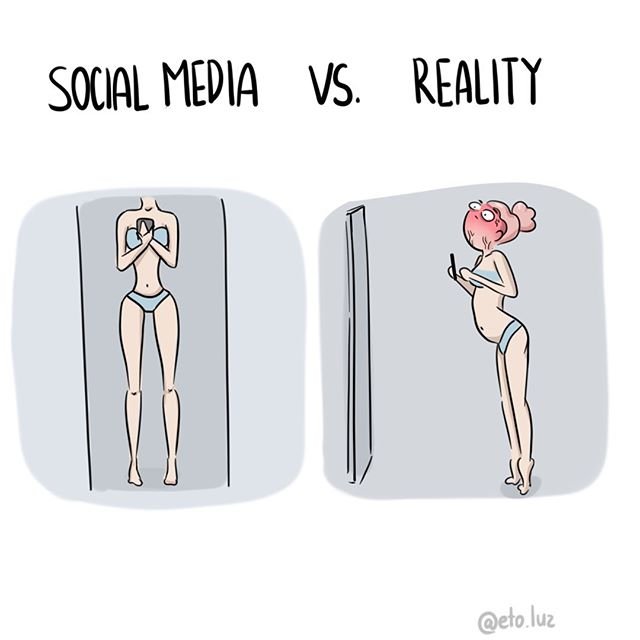 In The Public Vs. At Home
Doesn't look that loose, huh.
Do Hairstyles Hate Every Woman?
The Messy Bun: Social Media Vs. Reality