On a planet (Earth) slightly filled with fears and heartbreaks, there's almost always one thing that tends to come to our rescue and that of course is Food. We all have that one food that's sure to give our souls the uplifting it so desperately needs during hard times.
But have you ever experienced the same food shattering your trust? Turns out you can't always trust that the companies who produce your food are being entirely sincere – these 25 photos are proof.
From an unexplainable juice equation, gluten-free cookies that actually contain gluten to deceitful cheese slice, these food listed in this article has hilariously spelled disappointment. Have a look and perhaps learn from the victims. Enjoy!
Yes, Don't The Food With Bare Hand
Crusader_al -Via
Purchased 4 Pack Of Frozen Pretzels. Got Just Two With 17 Salt Packets
TheRealOcsiban -Via
Jack in the Box tacos.
GenieOfTheLamp510 -Via
Tin Horton's Chocolate Donut Is A Betrayal
tini_10 -Via
Sausage From A Convenience Food All In One Package Doesn't Fit Into The Bread Roll
HansTilburg -Via
This Sandwich Can Give Trust Issues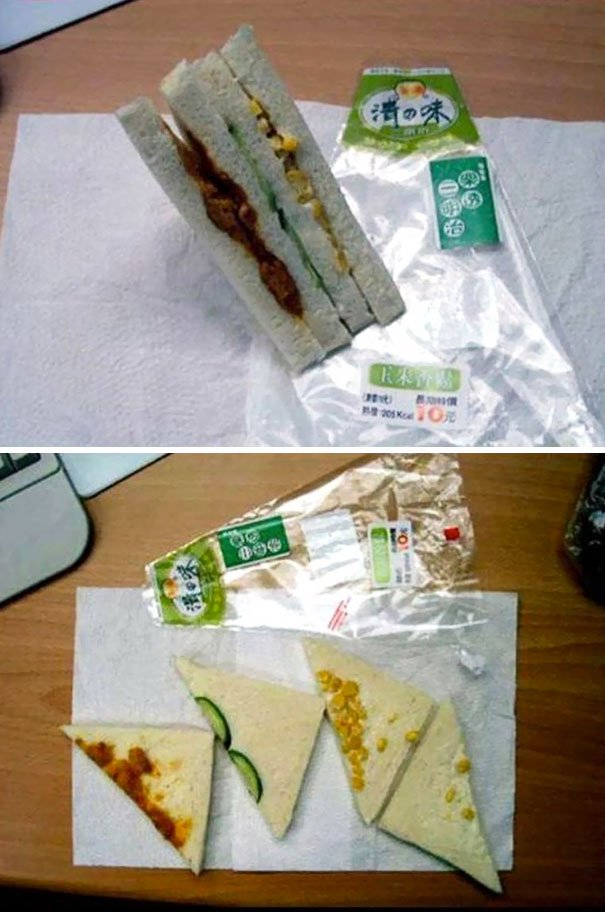 Stone Baked Pepperoni Pizza Can Be Quite Rude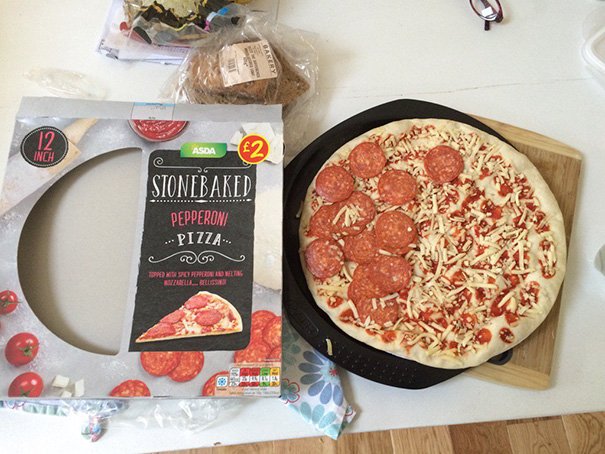 ItsAlexBevan -Via
Life Indeed Can Be A Lie Or What Do You Think?
Based_Tyler -Via
Is This Really A New Bigger Size Or..?
sherlockhomeboy23 -Via
Panda Ice Cream Nailed It 100%
YouCantTakeMySoul -Via
Gluten-Free Chocolate Chip Cookie Actually Contains Gluten
coolsikboy -Via
Is Cap'n Crunch Ever A Captain?
This Easter Bunny Is A Master Of Deceit
30% Vs. 40% Bigger. What's The Actual Difference?
hockeychick96 -Via
Pizza With Ham, Sour Cream, Cheese. Really!
SoNiK85 -Via
The Very Nice Hige Jumbo Shrimps
TheSoulOfTheRose -Via
Watermelon Can Also Betray You Real Hard
zinji707 -Via
The Deceitful Cheese Of Our Time
Captainium -Via
The Biggest Lie Ever Told 'To Open Push Here'
ldawg092498 -Via
Only One Ravioli? What's Going On Chef Boyardee?
TheFuckerUpperOfShit -Via
Two Scoops In Kellogg's Vs. Reality
graeme3 -Via
Large Vs. Medium. Something Is Evidently Wrong
IsaacBrock -Via
Plenty Cranberries For Much Fun And Eat
arbuzer -Via
Lies! Lies! Everywhere You Go
The Math Here Isn't Clear. 27% Vs. 100% Juice
world_alterer -Via