Artist Crystal Walter, popularly known as Neoqlassical Art online, has recently been in the spotlight and even caused a bit of controversy in recent days with her reimagined drawings of Disney Princesses as plus-size.
The artist spoke about her project and the reactions it elicited. She pointed out that while most people thought positively of her drawings others have accused her of 'glorifying obesity' and promoting unhealthy lifestyles. Crystal was, However, quick to refute the claims and went ahead to defend her project, she argued that this was never her intention. Rather, she wanted to raise the issues of representation of 'plus-size' individuals.
The illustrator went on to explain that the lack of positive representation inspired her to reimagine princesses and provide role models for big-boned people.
More info: Instagram | NeoqlassicalArt.com
Ursula
Ariel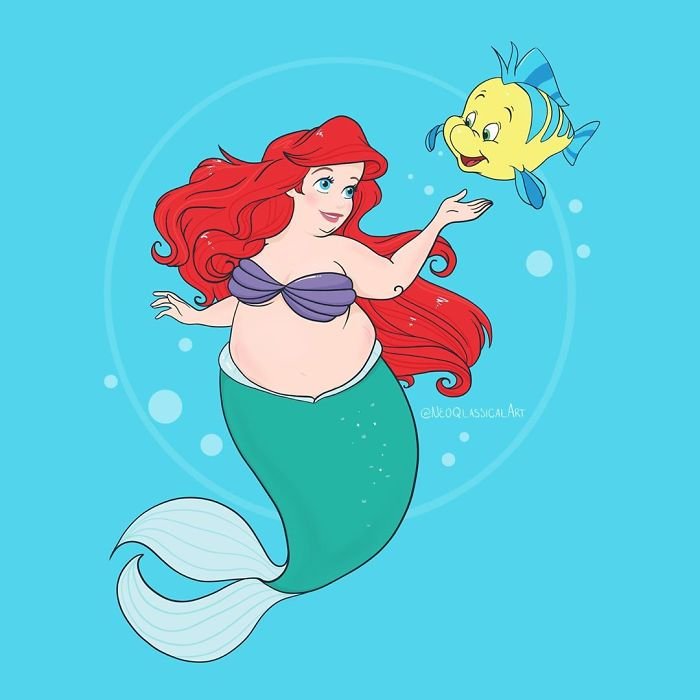 Belle
Snow White
Cinderella
Rapunzel
Aurora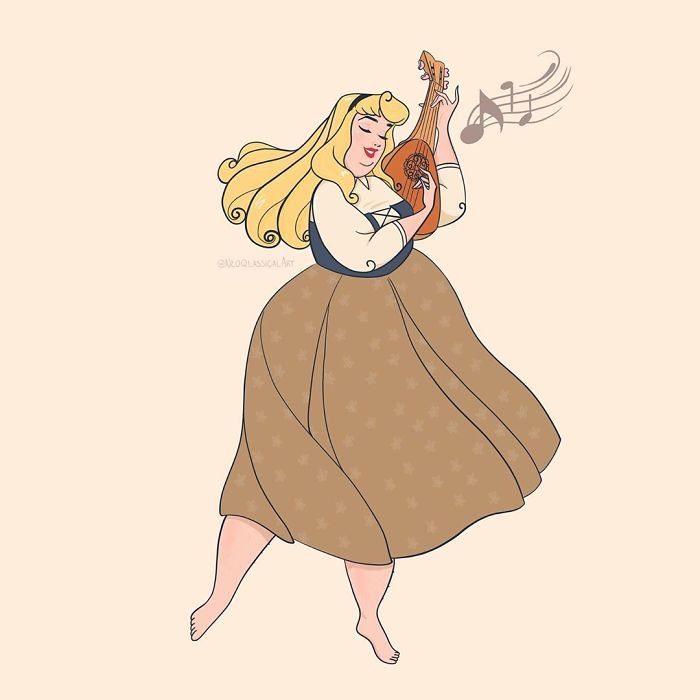 Tiana
Pocahontas
Tinker Bell
Merida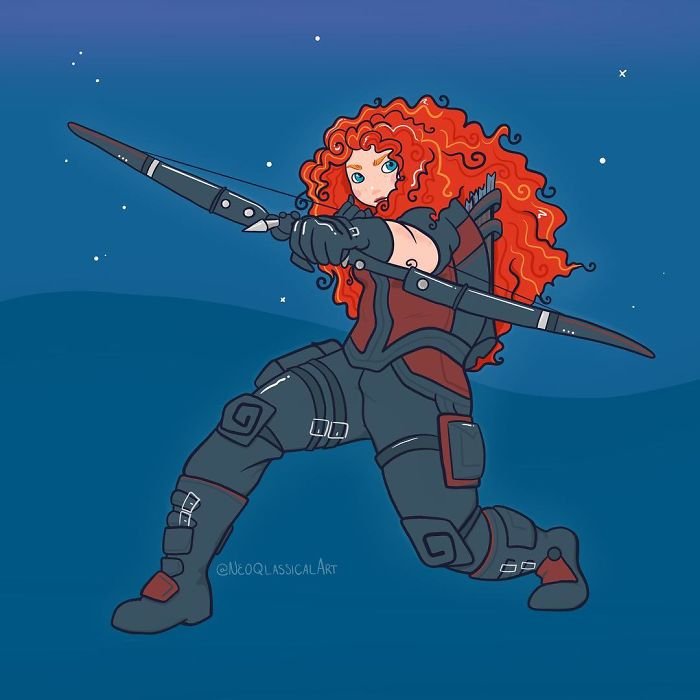 Meg
Mulan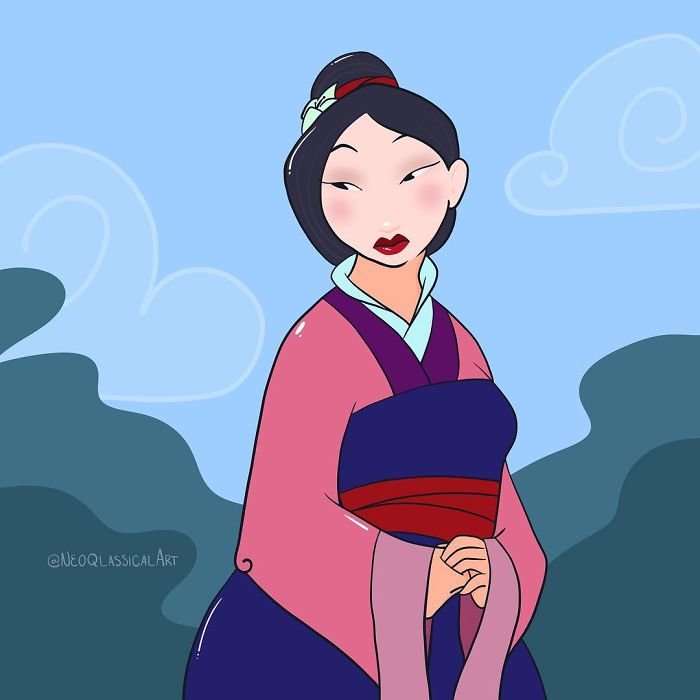 Jasmine
Elsa
Anna
Esmeralda
Moana