When buying an item online, you should read the print carefully. The dimensions, product features, and even weight are essential to be aware of. If you, however, don't do all of the aforesaid, you're then taking a risk in paying for something you've never seen before. Evidently, online shopping can either be a hit or a miss.
At some point, buyers get exactly what they ordered and at another time get completely shocked at the arrival of the package. It's also no doubt fast and easy, but there's occasionally a vicious circle. People are, however, sharing their worst yet hilarious online shopping fails, and interestingly, a lot of them are so bad that you'll crack up real good. These items failed most remarkably. Have a look!
Paid Premium Price For A Mask Bigger Than The Usual One. Here's What I Got
Tomble -Via
Dress Vs. Dressing That Could Cover An Injury
Alleweeresyii -Via
Large Hat: What I Bought Vs. What I Got
Gareth666 -Via
It's A Lil Bit Larger Than Expected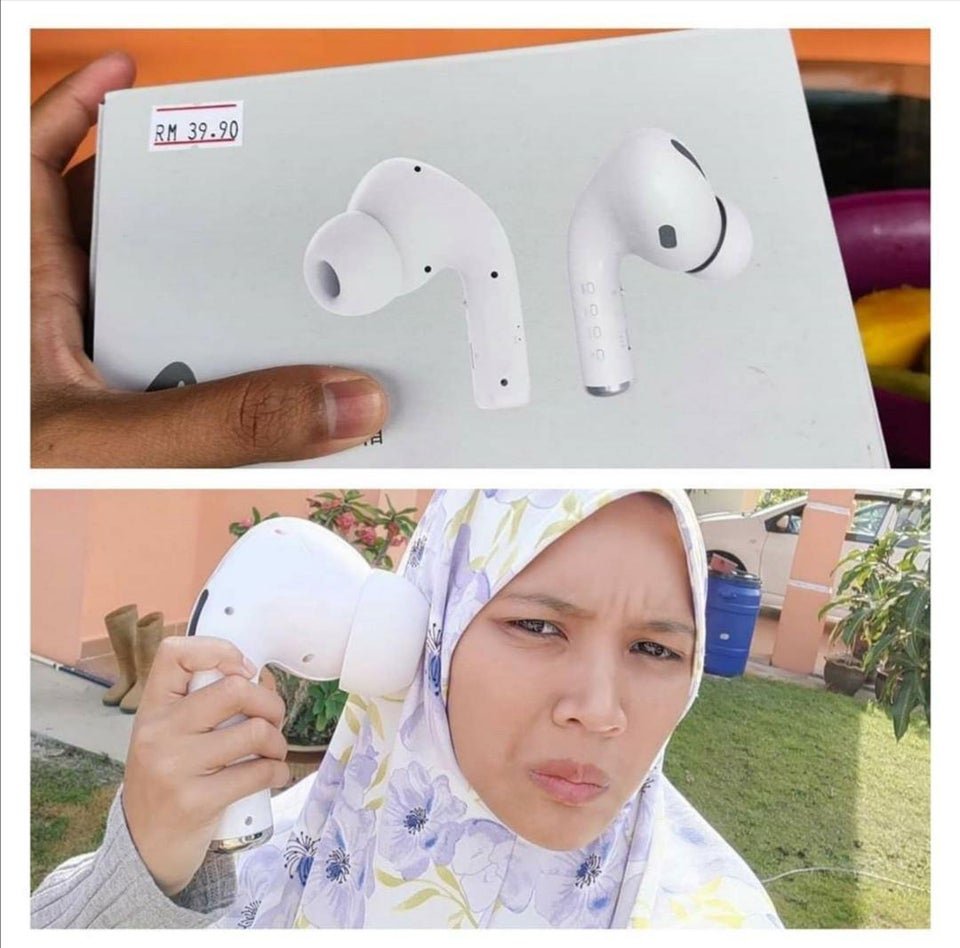 idunnolol1990 -Via
Waited 30 Days For This Package. Pet Wasn't Impressed At All
offtherichter -Via
'Ordered A Referee Shirt Halloween Costume Online. What I Ordered (Right) Vs. What I Got (Left)
SteveMelp -Via
GF Ordered A PRADA Handbag On Instagram. Here's What She Got On Delivery. 'PADRE'
vladiorr -Via
Purchased some Tweezers On eBay. Complained They Were Too Tiny And Later Sent This
English_Joe -Via
Mom Bought A Saucepan Via AliExpress. It Was Red And Appeared Nice. She Wasn't Embarrassed At The Reality Due To The Price
Slomannaya_utka -Via
Shoes Ordered Vs. What I Actually Got
DoctorEmto -Via
Bean Bag Ordered Three Months Ago Finally Arrived. Here You Go
tiarnanokane2 -Via
'Ordered My Dream Shoes. Sadly It Was A Fake Website And This Is What I Got. I Have Never Cried So Hard Before!'
lauren_nelander -Via
Shorts Jeans Ordered Via An Instagram Ad Via The Real Outfit
badgurlkiki -Via
This Buyer Never Imagined He Would Be A Victim. Here He Is!
Cyd0nia -Via
'Came Across Numerous Posts About Online Shopping. I And Sister Didn't Take Heed, Here's Our Experience'
Elf5180 -Via
Ordered Large Size T-Shirt From Canada Vs. Reality
unknown_user -Via
Prom Dress Ordered From China 117Look Like A Cute Tablecloth
ohh**lyh**l -Via
'Purchased The Small Dress Online. This Is The Result!'
skoochapp -Via
'This Isn't The Powder Blue Ukulele I Purchased For A 3-Year-Old As Christmas Gift. The Order Is Wrong.'
clgriff55 -Via
Wife Cut Off From Online Shopping After Ordering This Trash Can Online
TonyDabit -Via