Months, weeks, days, hours, minutes, and even seconds change or passes by. Nothing seems to remain the same forever. On the other hand, one thing has appeared it doesn't change regardless of how much time passes, and that's wives and husbands pranking up themselves, making their marriage less boring and inspiring. Isn't marriage less complicated than you imagined it would be?
For us, it's a YES, and these photos have proven that marriage is indeed another universe where there are unending fun and love. Although living one's life with the same person can be challenging, but luckily there's a surefire way to make your marriage a memorable one – laughing out loud daily. Ranging from placing a Nicolas Cage Pillowcase on his pillow to sending a photo with cups that are close to the edge of a table, this list has a good sense of humor and, importantly, a lesson to spice up your marriage. Have a look!
After A Fight With Wife Comes This Awesomeness
A_levelcommen -Via
Wife Left Hair On The Shower, Husband Left Her A Message
xmjokerxm -Via
How Best Can You Lure Your Wife To Come Hang Out?
dpu80 -Via
Husband Artfully Arranged These Fruit At Night For Wife To Find It In The Morning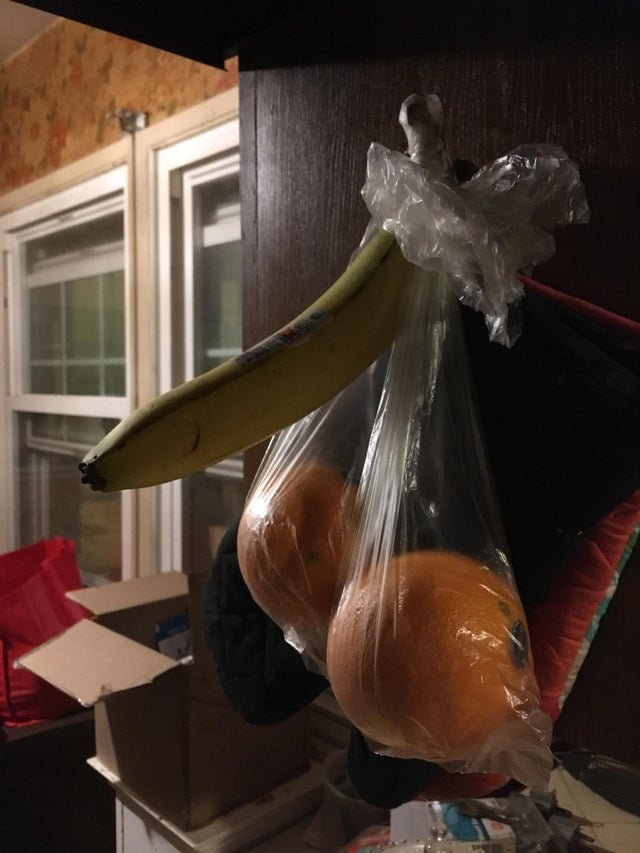 TheDontCareBearz -Via
Wife Asked For Ice Cream But Husband Gave Beans Instead. Quite Terrible, Right?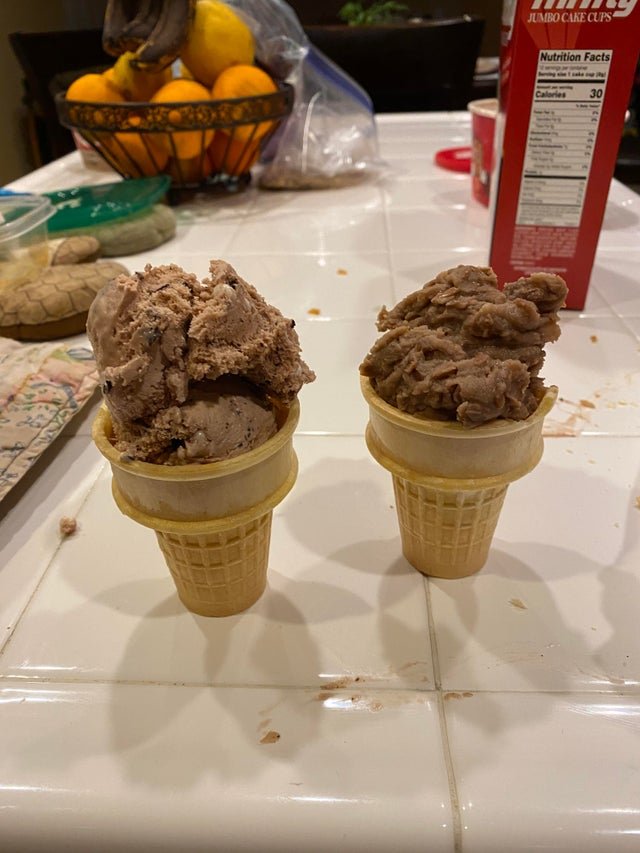 Mikeg90805 -Via
Wife Is Obviously Not Wrong For A Grocery Store Shopping
TemporaryUsernameUntilIThinkofSomethingClever -Via
Husband Admitted Wife Found A Snickers With Her Name 'Drama Queen'
Rania Rustom -Via
Wife's Boss And Her Husband Make Quince Paste Yearly
B**l_S*** -Via
Wife Pulled A Pregnancy Prank On Husband Using The Test Kit From Their Last Baby
hypnopompia -Via
Husband Asked Not To Place A Matching Pillowcase On His Side When I Replace The Sheets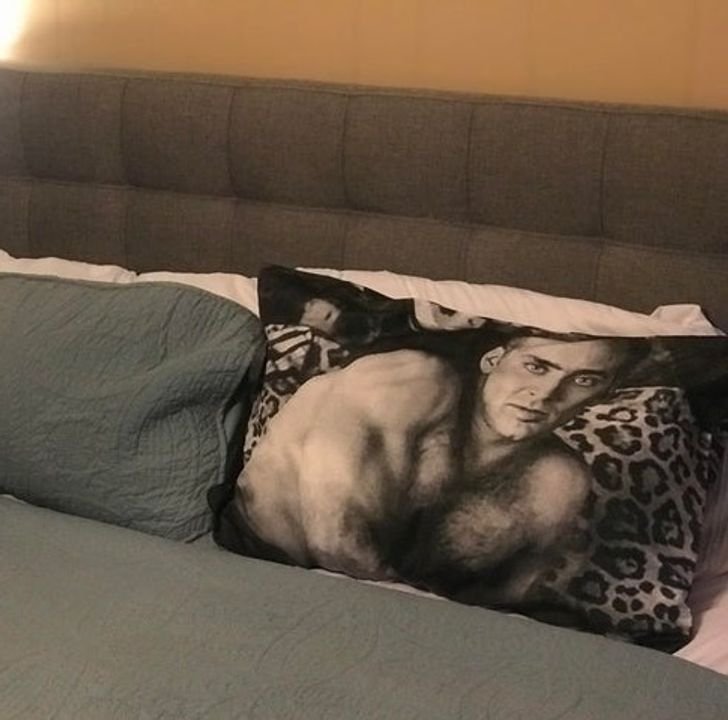 klynparks -Via
The Best Revenge Wife Gets For Stealing Husband's Chocolate
Evanz111 -Via
Here's How Dad Labeled The Box With My Mom's Wedding Dress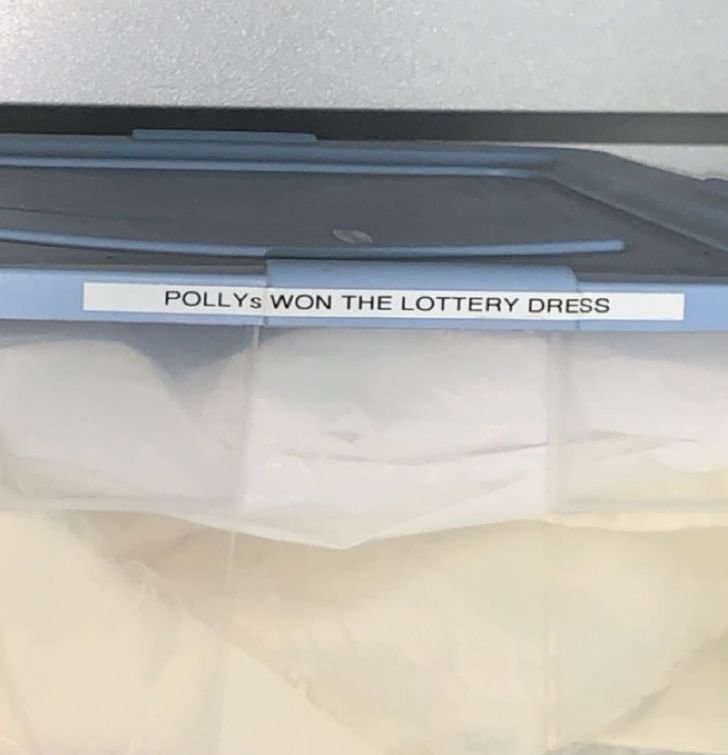 PerformingArtsAndS**t -Via
55 Years Of Marriage: Wife Still Sits And Laugh At Husband's Story About Farting
erinmac514 -Via
Got Back Home To Find Wife Had Been Quite Busy With Pranks
alexkurtagic -Via
Wife To Husband: Don't You Want To See A Fit Man When You Check The Mirror? Here's Husband Response
kynuna -Via
Husband Was In A Hurry, So He Asked I Prepare His Sweater
FrauRosen -Via
Wife Placed This Over Our Bathroom Door
prismatic_lyfe -Via
How Best Would You Torture Your Wife? Sending Pics Of Cups Close To The Edge Of Tables Can Be…
Peoplecallmedave -Via
Husband Bought A Perfume For Wife As Christmas Gift Only To Find It As An Air Freshener In The Toilet
baxterrocky -Via
This Caused 30minutes Of Argument. But At Last, A Marriage Is Saved
dread_pirate_bobert -Via
A Significant Other Got The Shock Of Life. Vanilla Pudding Instead Of Mayo
Babpy -Via
This Is Quite Kind Of Wifey!
k_*nk_tattoo -Via
Here You Go Wife - The Perspressions Painting Kit
mmmelissa1606 -Via
Wife Purchased A Customized Cutting Board. 'Stop Using The Countertop'
thestallion007 -Via
How Will You Feel Finding Jeff Goldblum Staring At You in The Morning?
livingthatweberlife -Via