Berkeley Mew's appealing art style features a cartoon universe of dark humor and dry wit. In Berkeley's comics, bad things happen to good people while good things tend to happen to bad people, but still, everything ends in either death or disappointment.
Ben Zaehringer, the artist behind Berkeley Mew's has over time been reimagining fairy tales, Disney movies, and even childhood memories into terrible nightmares. Ben's comics appear innocent at first but undeniably does have twisted yet hilarious endings.
Having taken art classes in high school, the artist learned life drawing, basic anatomy as well as how to draw cars. Using his skills to unleash his creative mind, Ben has garnered over 200K followers on Instagram and Facebook and does belief that cars remain the misery of every cartoonist.
Nevertheless, take a look at his sharp, clever, and accessible recently released comics. Besides, you might be prompted to say he is running your childhood in the most amusing way possible.
More info: berkeleymews.com
#1
#2
#3
#4
#5
#6
#7
#8
#9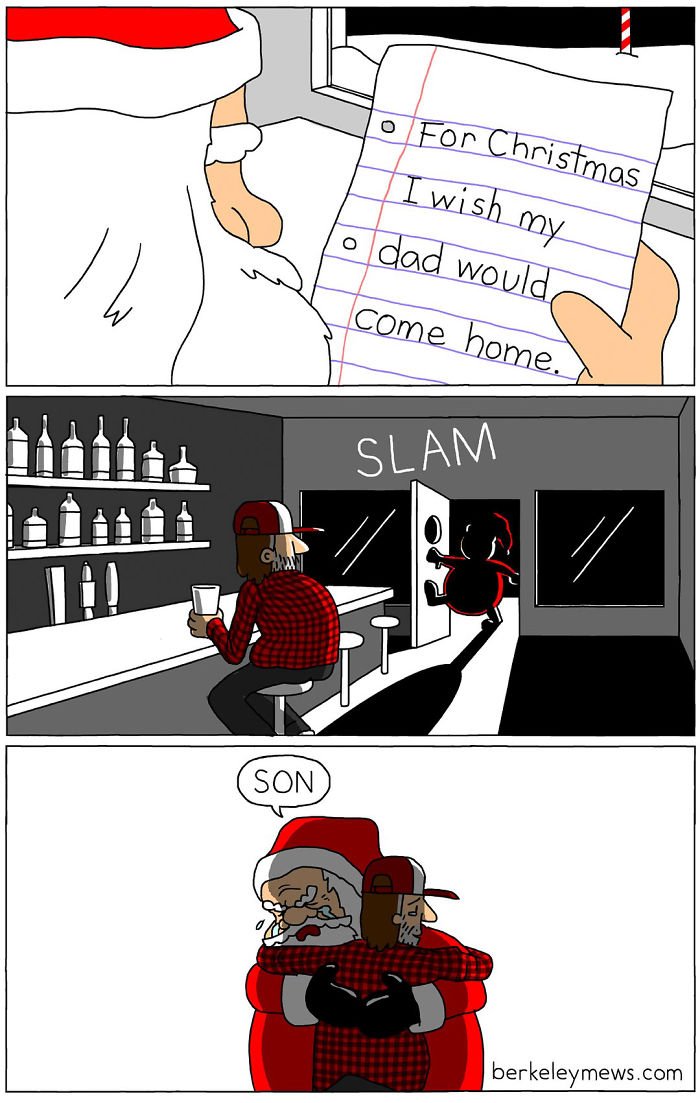 #10
#11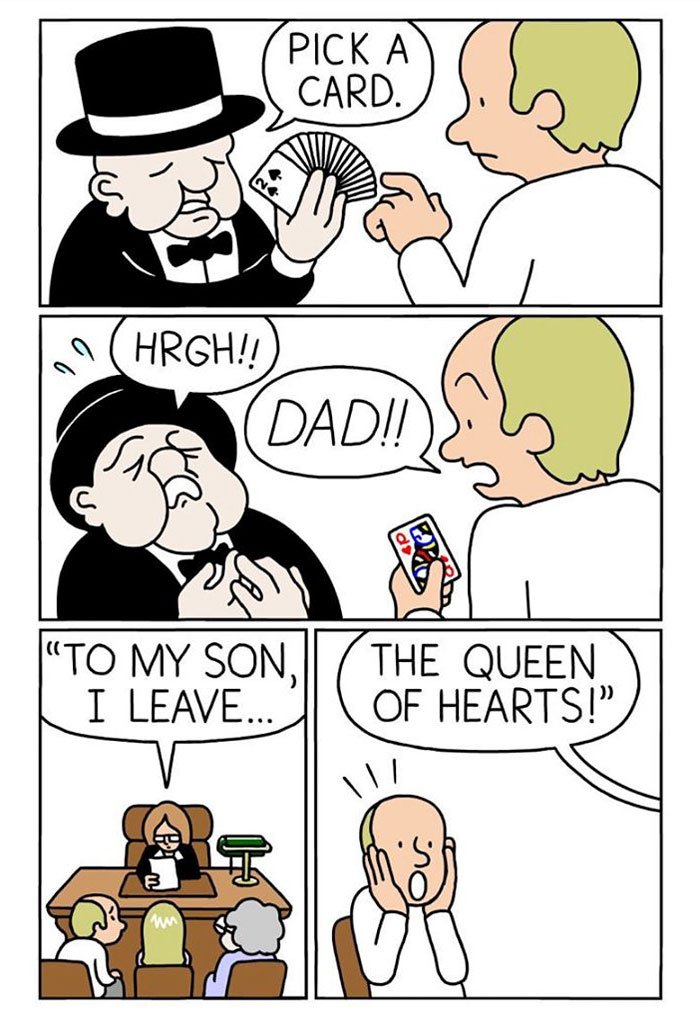 #12
#13
#14
#15
#16
#17
#18
#19
#20
#21
#22
#23
#24
#25