The logic of dad is one heck of a thorny business. Ask them any kind of question; they will for sure have a way to go about it- it's alright to convince your mom to pay your house rent till you are 35, but just talk about a pet and you already served yourself a rant. Because dad is not fond of seeing those grubby paws in the house until they actually get one.
Now, there are a lot of jokes going around social media concerning just how much dads admire their new pets and how they effortlessly forget that "never ever" that they swore about a day ago.
Here are collections of concrete evidence that busted the dads who never agreed to have a pet around his house but now love their little furballs even more than they love their toddlers. Have A Look!
From "I Don't Want That Dang Cat" To Taking Her To Her Room Each Night For Bed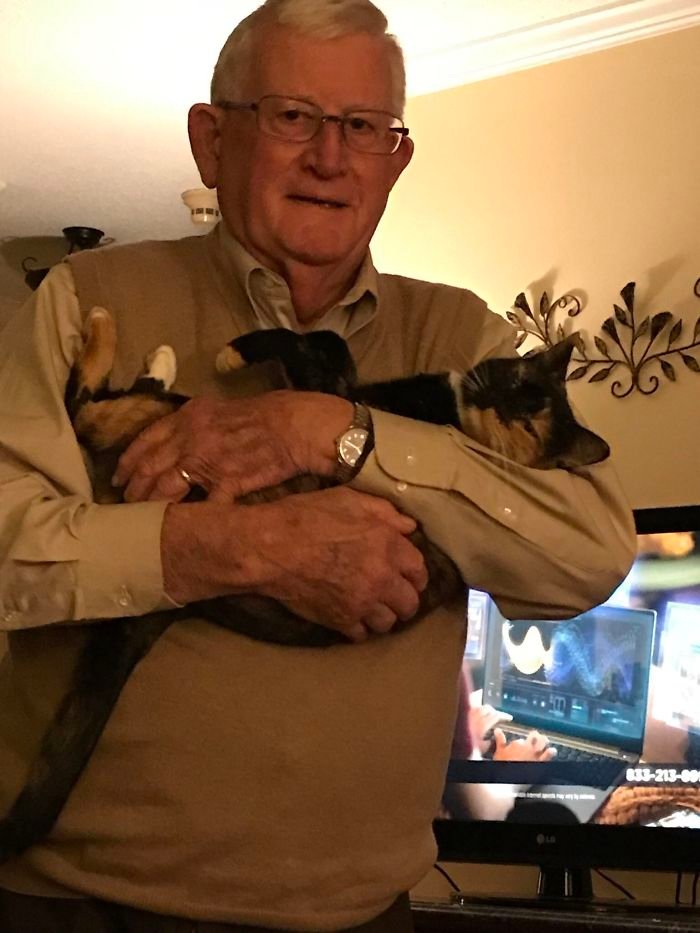 laurieatari -Via
Linus My Cat Vs. My Dad Who Used To Hate Cats
EuqirnehBR97 -Via
Now Hugging And Singing His Personal Song For The Dog He Never Wanted
mischkazelenyy -Via
My Dad Who Never Liked Dogs Now Takes Yuki Sailing Around Wherever They Go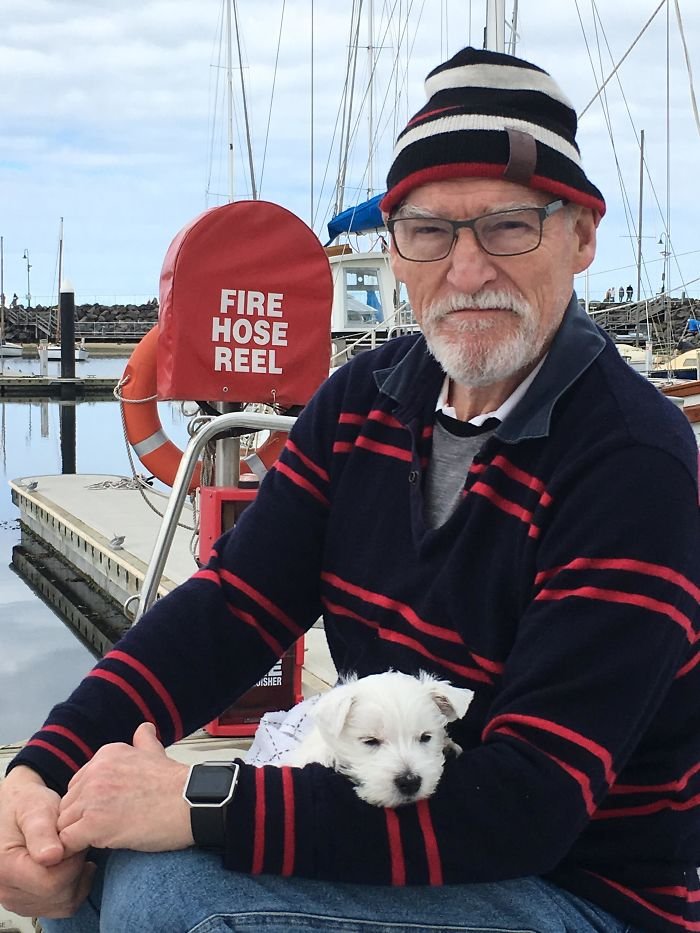 anniewolfe -Via
We Can't Keep It" Now This
pinche_whey -Via
Dad Who Never Allowed Cats In The House Is Now Having A Nice Time With It
lily_r_g -Via
Dad Says We Can't Feed That Feral Cat; He Now Set Up A Heated Cat House In The Backyard And Put A Camera To Ensure She's safe
Missburr -Via
"He's More Of A Cat Person" But Was Convinced After 3 Years. He Finally Agreed As Long As The Pup Wasn't Allowed On The Bed Or Furniture. But This Is What I Now See
ebrambles -Via
Dad Never wanted A Dog. Dad Vs Dog
milleepthesheep -Via
I Will Step On Him
llaisney -Via
No Dogs
yagirlyarelli -Via
Dad Dressed The Dog He Never Wanted In My Childhood Dress He reserved For His First Grand Daughter
pleasecreatemyacc -Via
Dad Who Never Wanted A Dog In His House and The present Him
Mireyadaa -Via
My Dad Never Allowed Me To Have A Pet When I Was Younger, No Matter How I Pleaded. This Is Him Dragging My Cat In A Box (Which he Named "Kitty Express")
emmawiiwiiwii -Via
My Dad: From You Are Going To Take Him With You When You Leave To Are You Really Gonna Take Him With You?
DragonpaladinAlaine -Via
He's Never A Dog Person. 4 Days After they Met, She Assisted Him To Recover From A Stroke
DreamersEyesOpen -Via
Dad: From "That Brown Dog" To "Brown Dog" Became "Mr. Brown" To "Doc Brown Wants To Stay With Me When You Move Out" Doc Brown Did Move Out With Us, Their First Reunion
ikebrofloski -Via
Dad: I Don't Want A Dog! Dad: Gaston Needs His Own Bed And Night Table
Shamancito -Via
Dad- No Animal Is Permitted In This House! Also Dad:
meoconus -Via
Skin To Skin Is The Best Way To Connect
literallyironic11 -Via