A big thanks to boredom and genius students, the internet has been honored with doodles that will make you view boring textbooks in a whole new light. Everything is evidently an inspiration for drawings, including our school textbooks.
We've all experienced a never-ending lesson and sure knows how infuriating as well as how tiring it can get waiting for such class to finish. And instead of sleeping off amid the lesson, some creative students have proven that doodle art in notebooks and even in textbooks can quench the boredom.
Ranging from scientific illustrations to funny extensions that changed the whole context, these acts of vandalism might not be applauded in the education universe, but will definitely be recognized amidst art teachers or perhaps amidst art lovers. Do take a look at how creative bored students are. Enjoy!
Ouch!
corenocirofa -Via
The kind of vandalism we are okay with.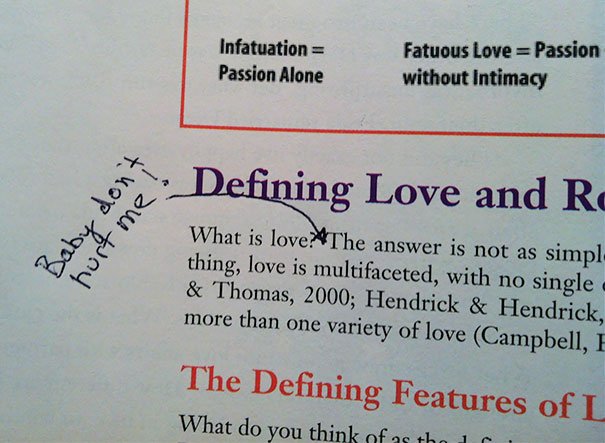 Wordex -Via
Oh yes! One beautiful fish!
Sound effect: Woosh.
Ah, that explains it.
Someone was bored during math.
I really love the sme-
chanta-ayatakaoisii -Via
Taking a selfie.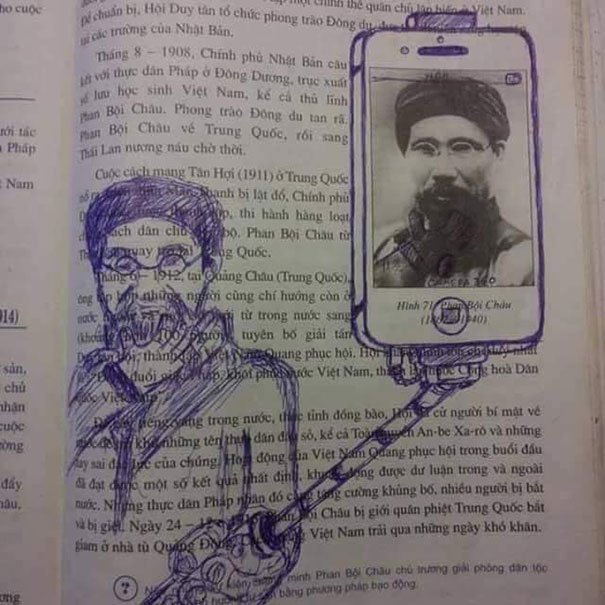 BrocubaMY -Via
They don't see what I'm doing, hehe.
Please try hurling it!
chanta-ayatakaoisii -Via
The Ring out of your book.
chanta-ayatakaoisii -Via
The various expressions of triangle man.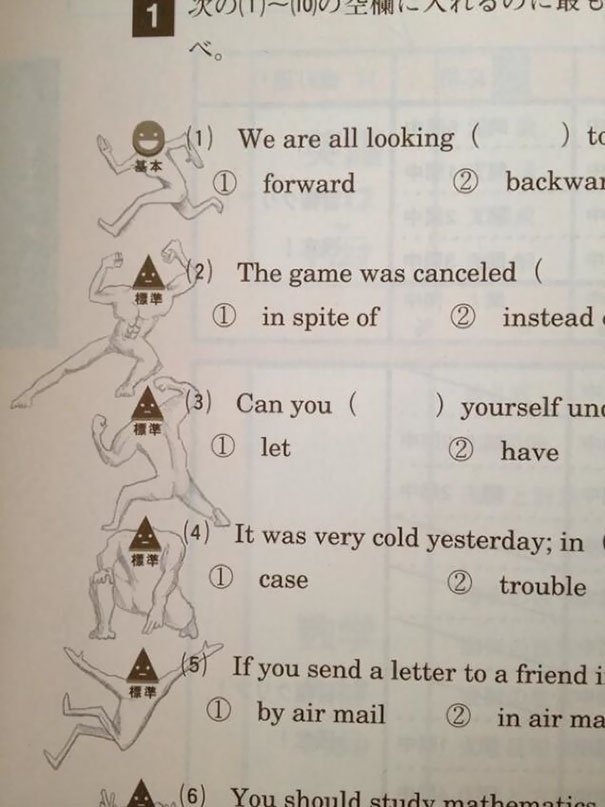 Hair, no!
The element of surprise.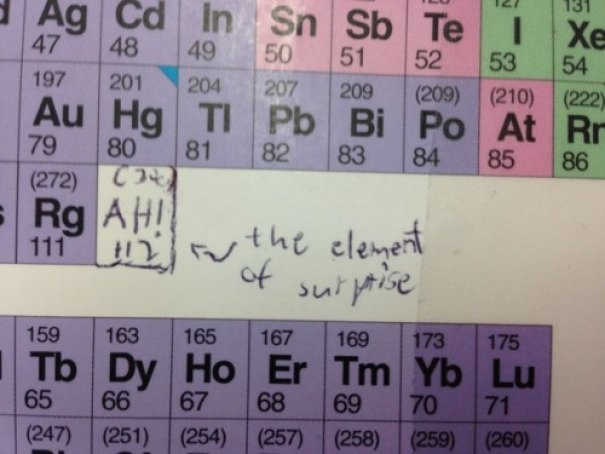 hightechkid9 -Via
Sis got bored when reading her textbook.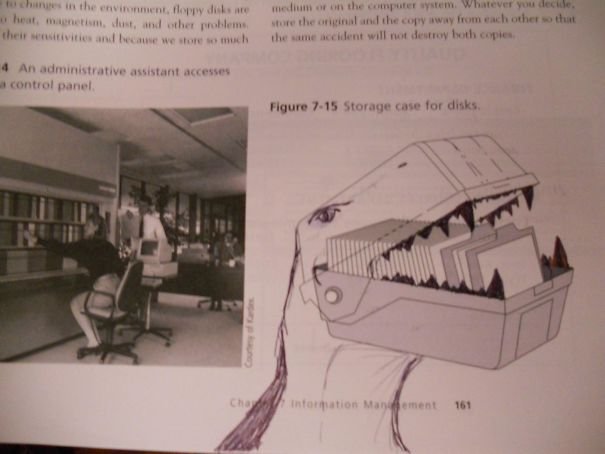 imgur -Via
Patrick in a Calculus book.
threequarks -Via
Dialogue reads: "Kya~"
Gem in a textbook.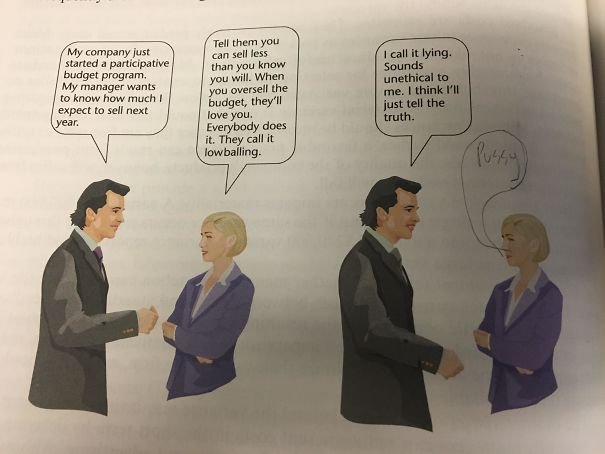 Unhorse -Via
What if Wang was reincarnated…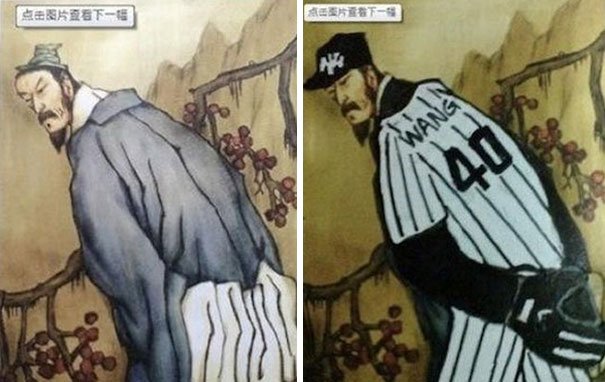 A gem.
goombaforyourwomba -Via
Confused Nobita.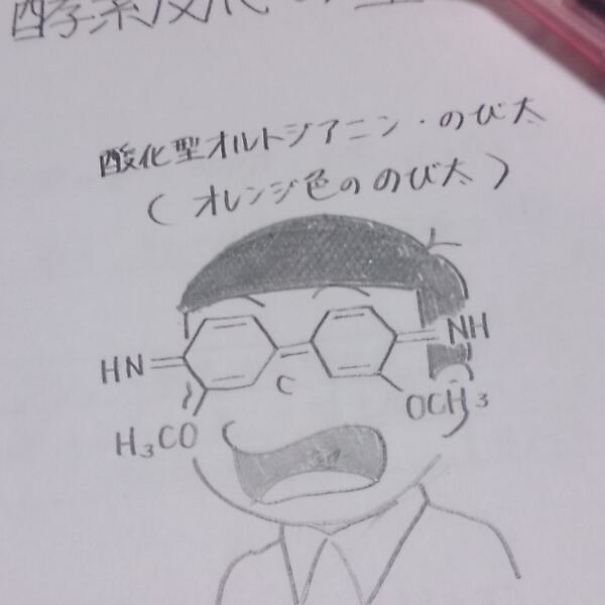 peten0739 -Via
This is so creative.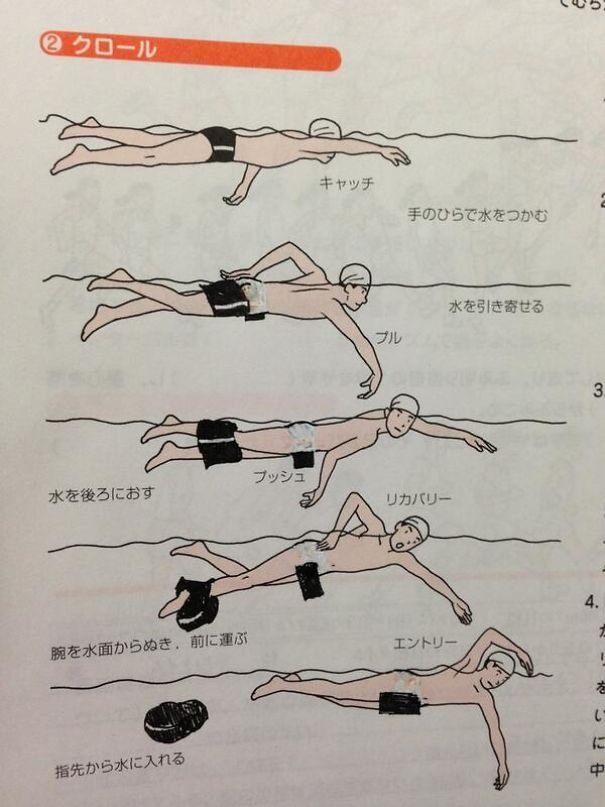 Chanta_in_inari -Via
Neadertallica, rocking since a million years ago.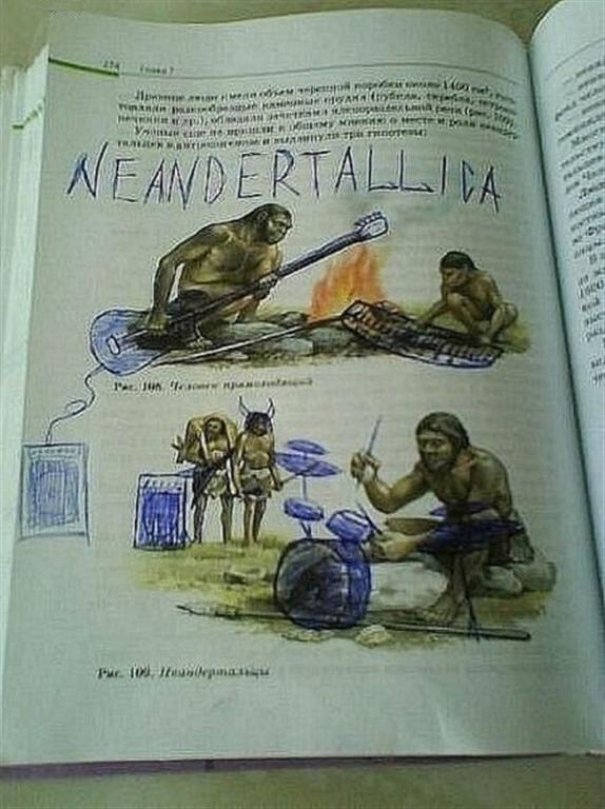 d*ckwolfe -Via
Some wise men of the past.
So this picture was taken with an iPhone.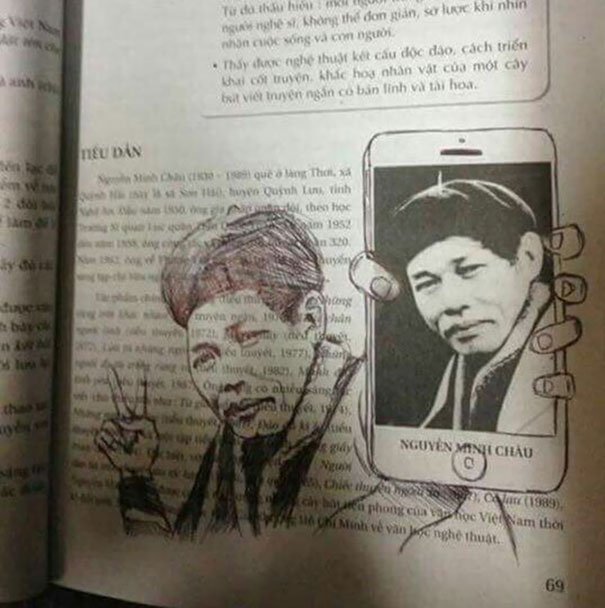 BrocubaMY -Via
This textbook drawing ft. student.
Got math book with this drawing.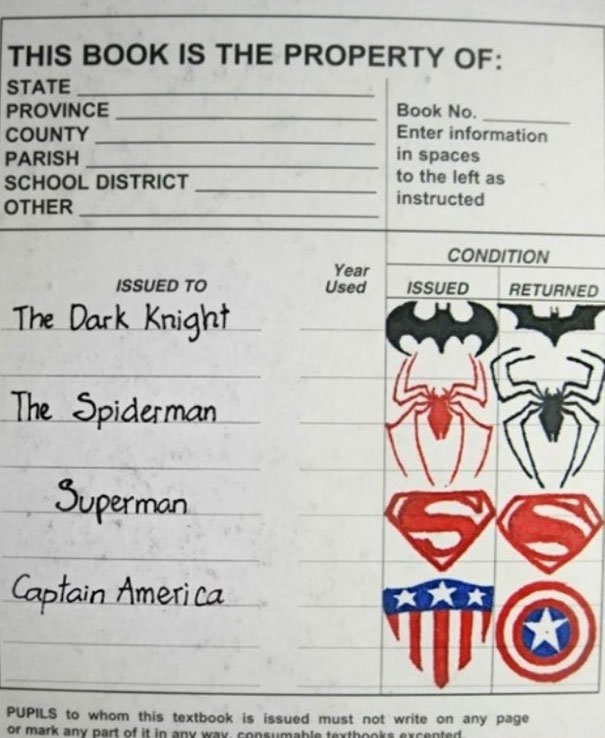 reddit -Via