When I was visiting a cookware store in Los Angeles. That was when "#things Thatihear" ideas came up. A young lady stared at her phone and gave a big sigh, and turned to her friend decisively and exclaimed, "He's planning to go to Bali. Instead, I say Fiji" I couldn't control my laugh. The silliness of this "first world problem" has become too much. Starting from that very moment I begin to catch all sorts of people's real-life conversations, that finally turned into these illustrations.
The people featuring in "#ThingsThatiHear" are people we all know: They are our colleagues who normally complain to us about the everyday chore. They are the terrible social media date we are finding difficult to forget. They Equally silently following our Facebook. They are really the US when we think no one is listening.
The artist is inspired to create #ThingsThatiHear Book due to the support received on the internet.
More info: Instagram | Avnergeller

#1
#2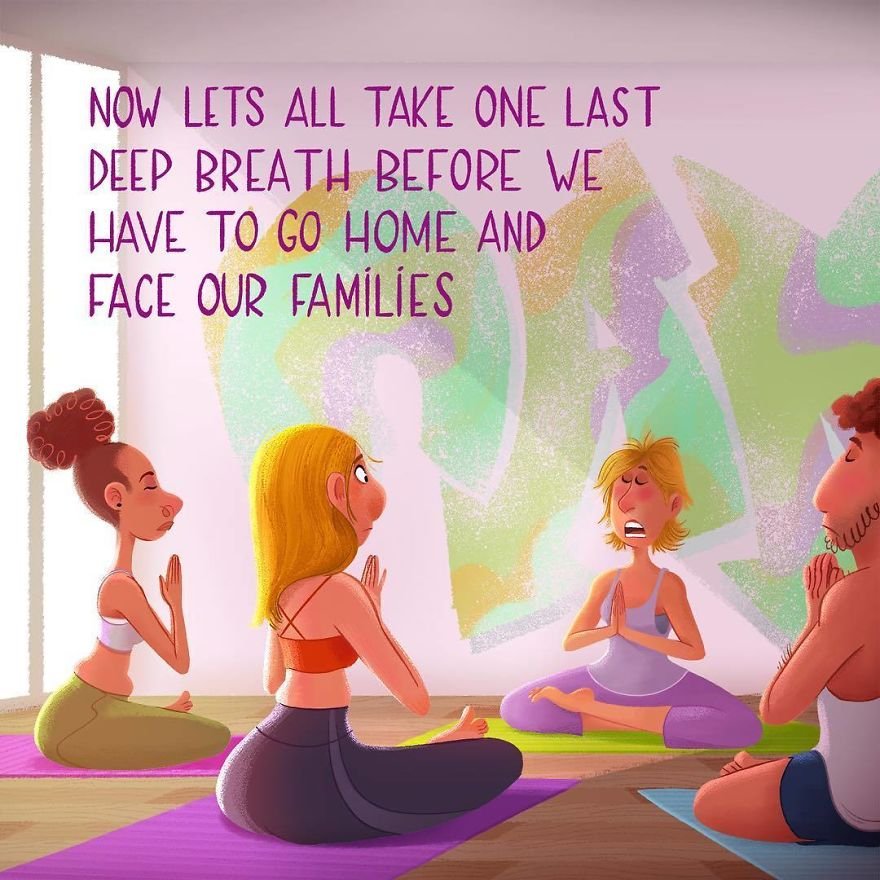 #3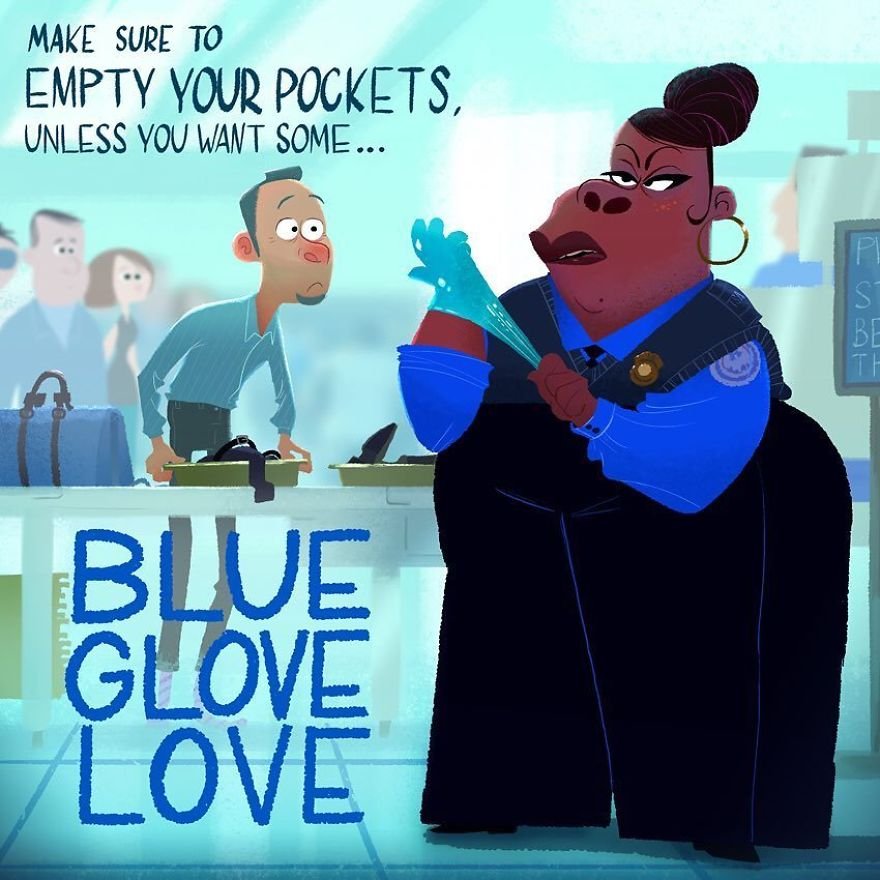 #4
#5
#6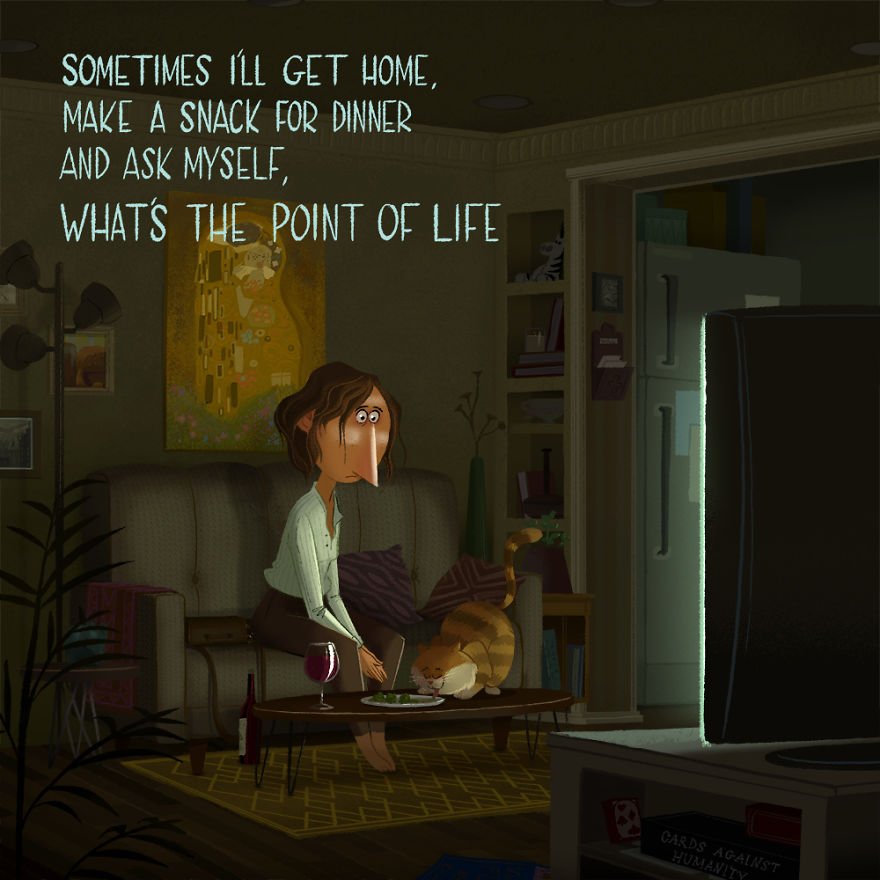 #7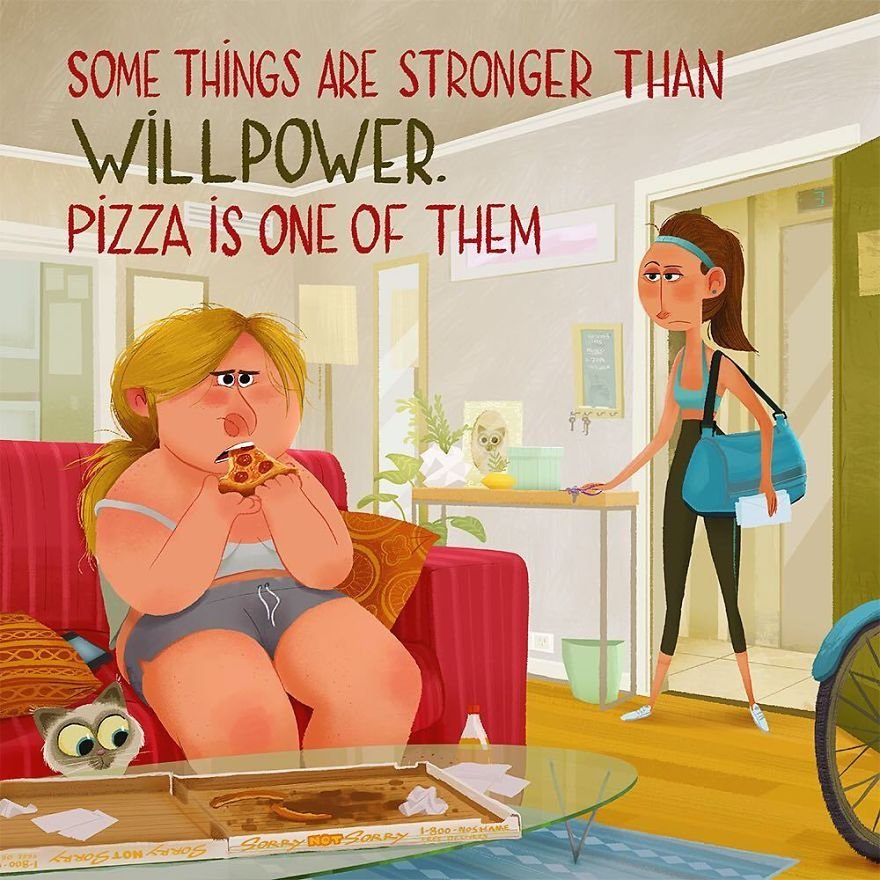 #8
#9
#10
#11
#12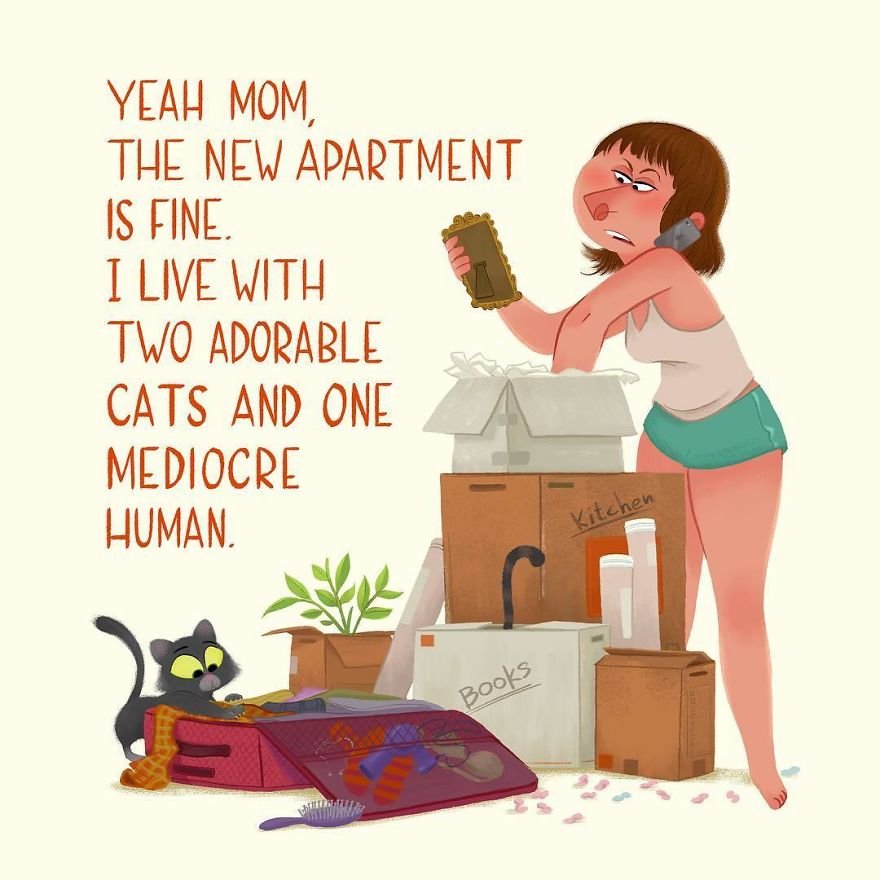 #13
#14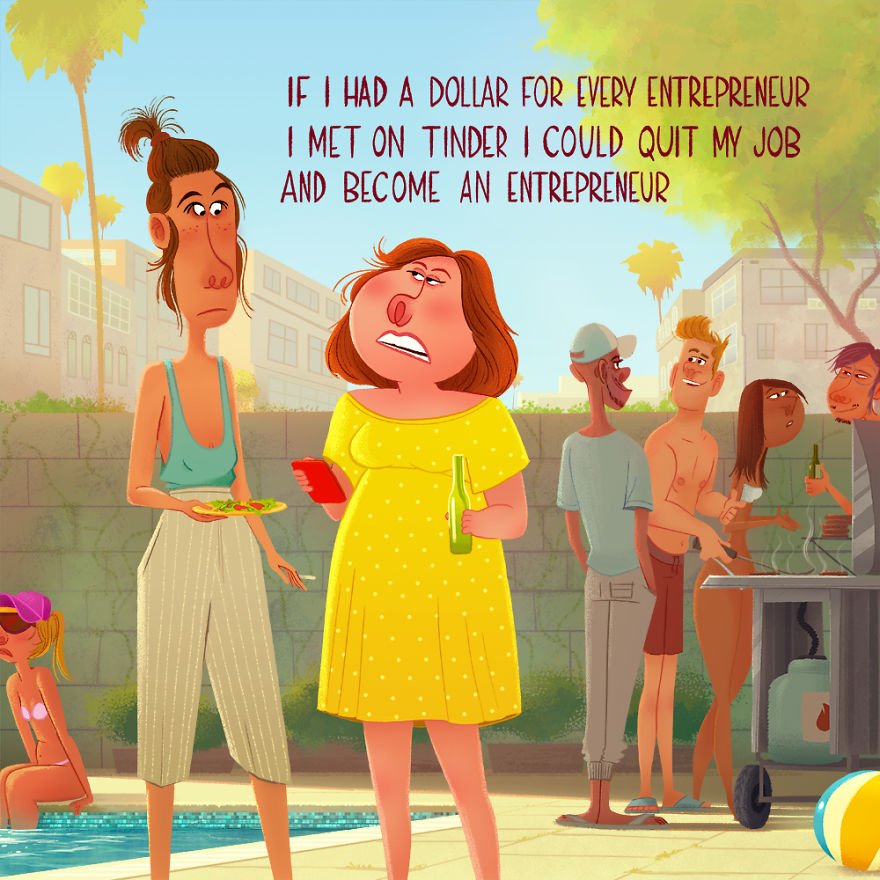 #15
#16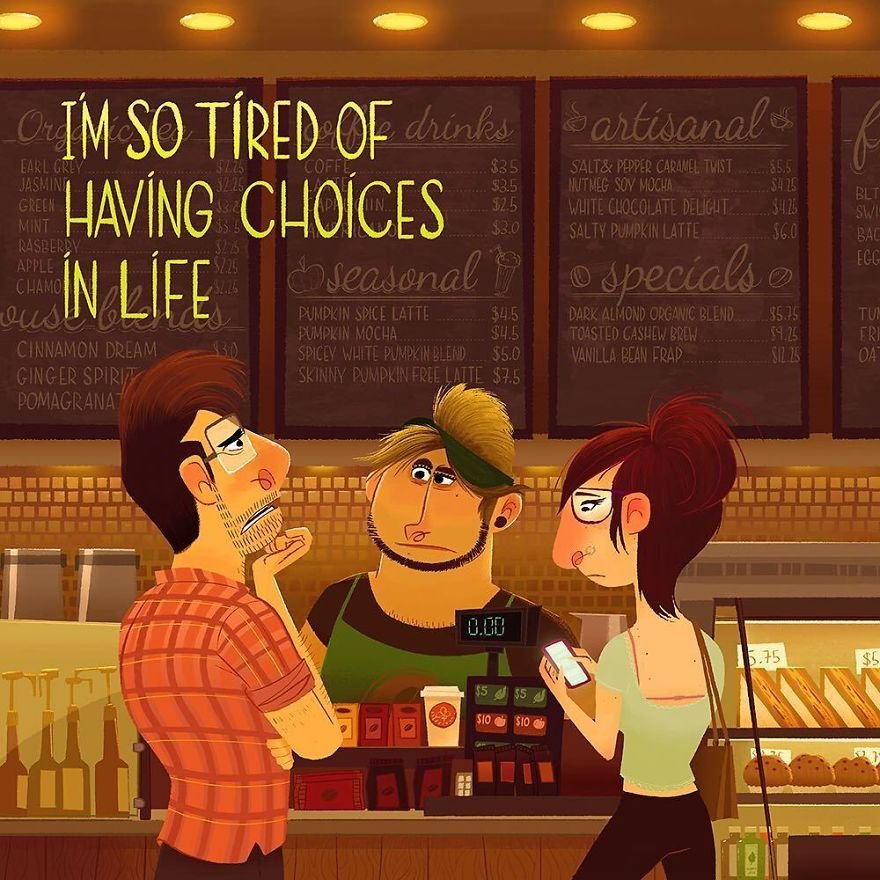 #17
#18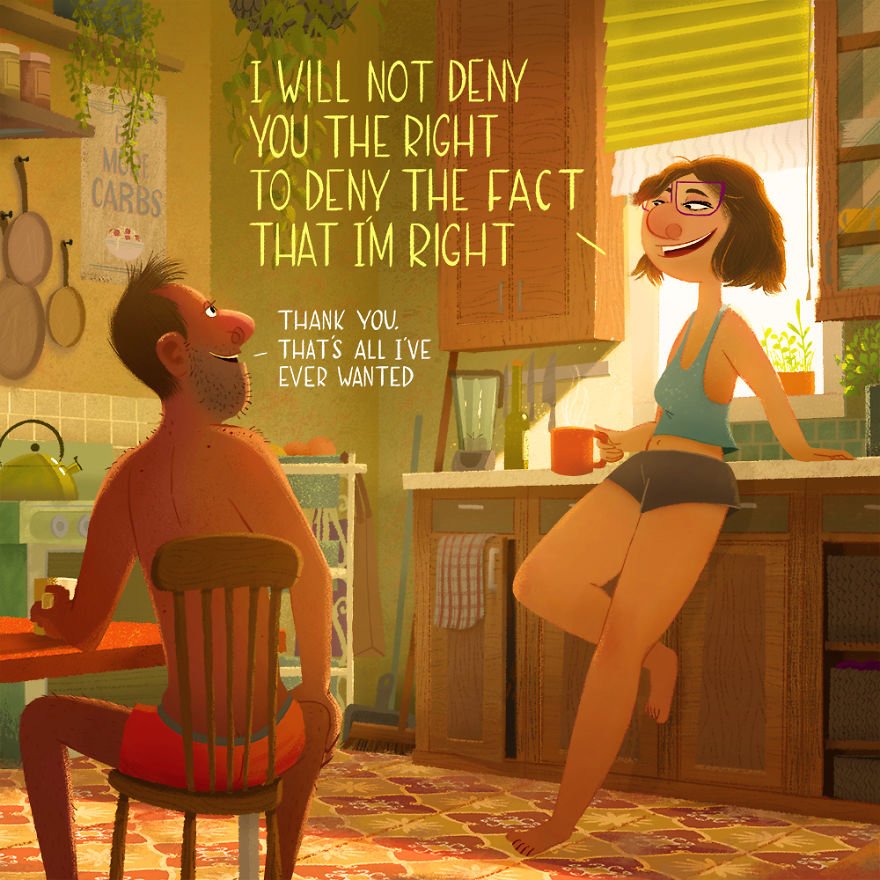 #19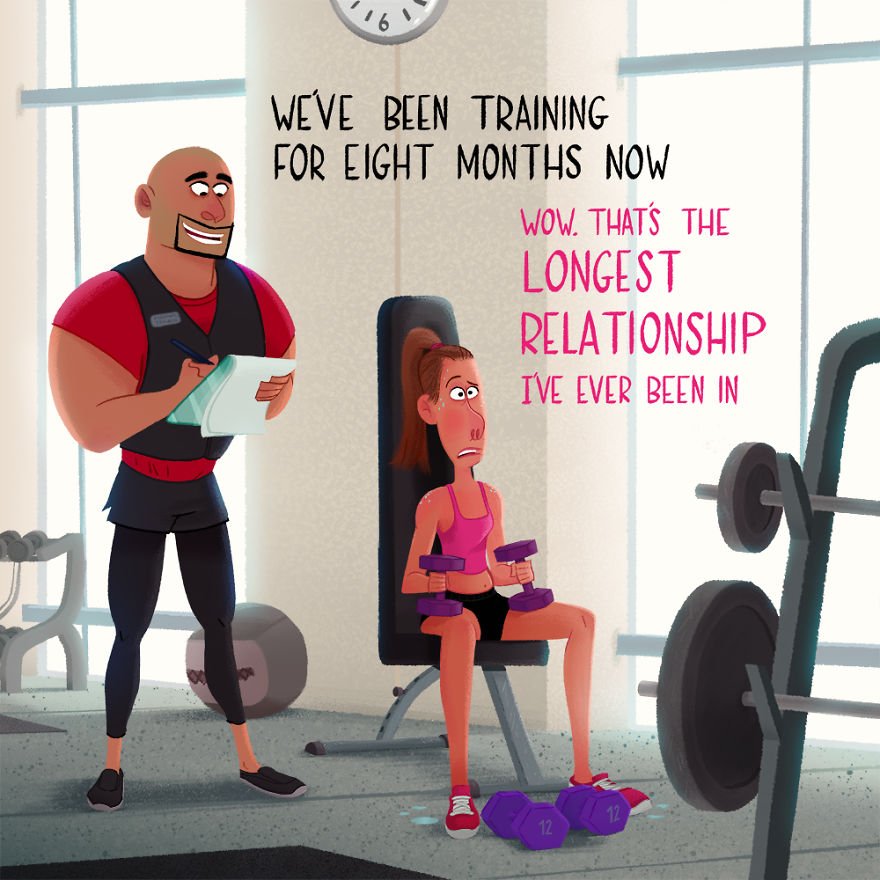 #20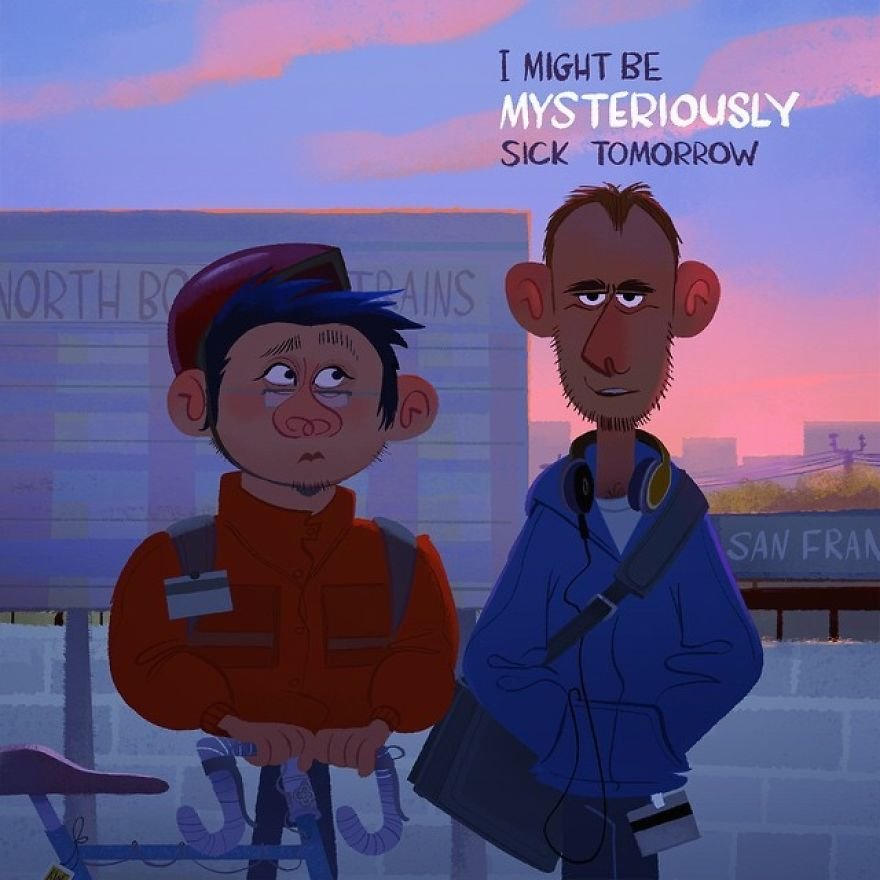 #21
#22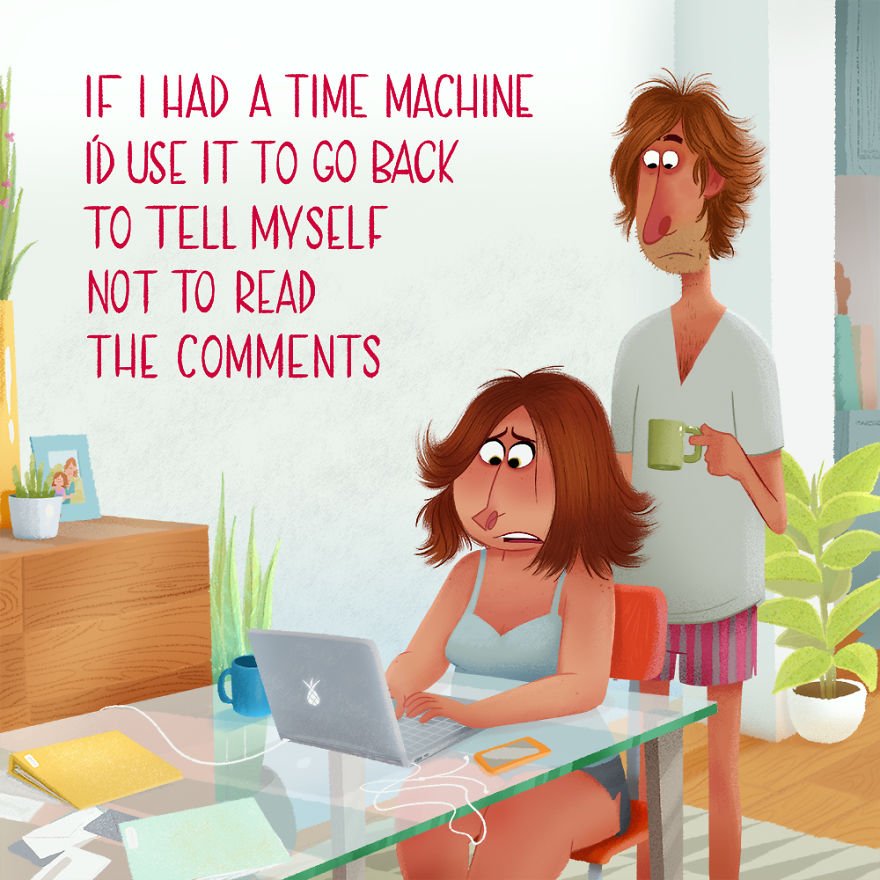 #23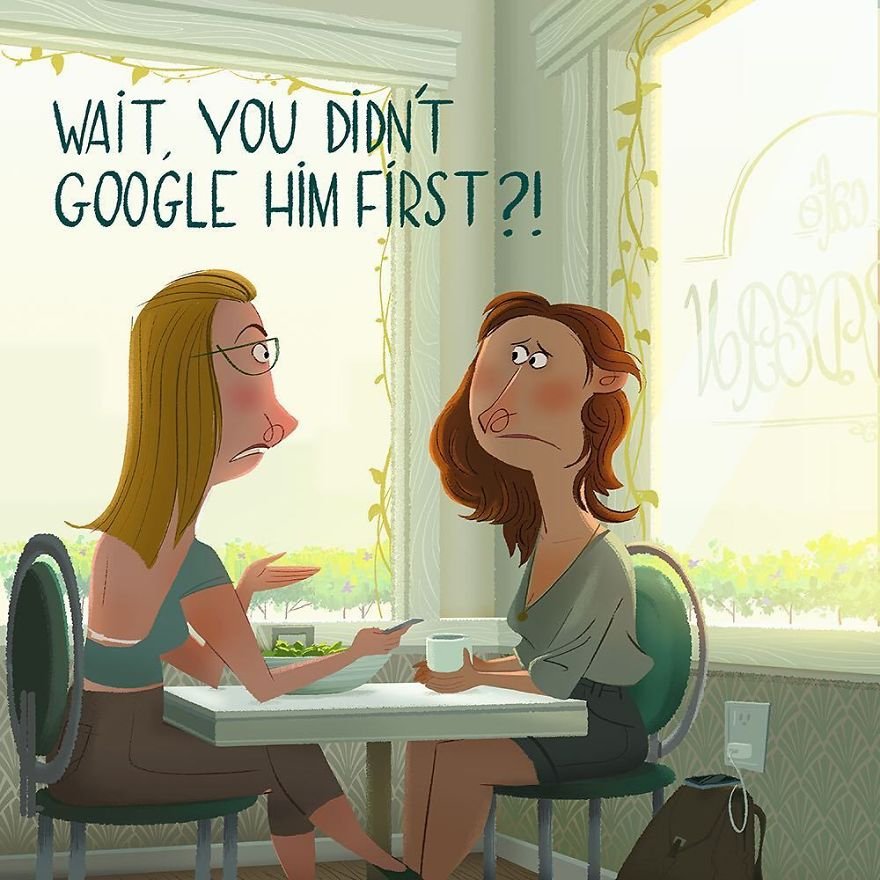 #24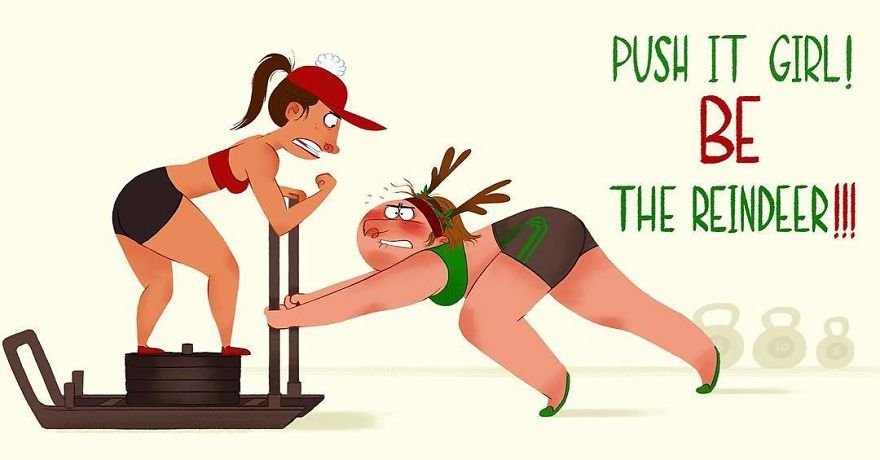 #25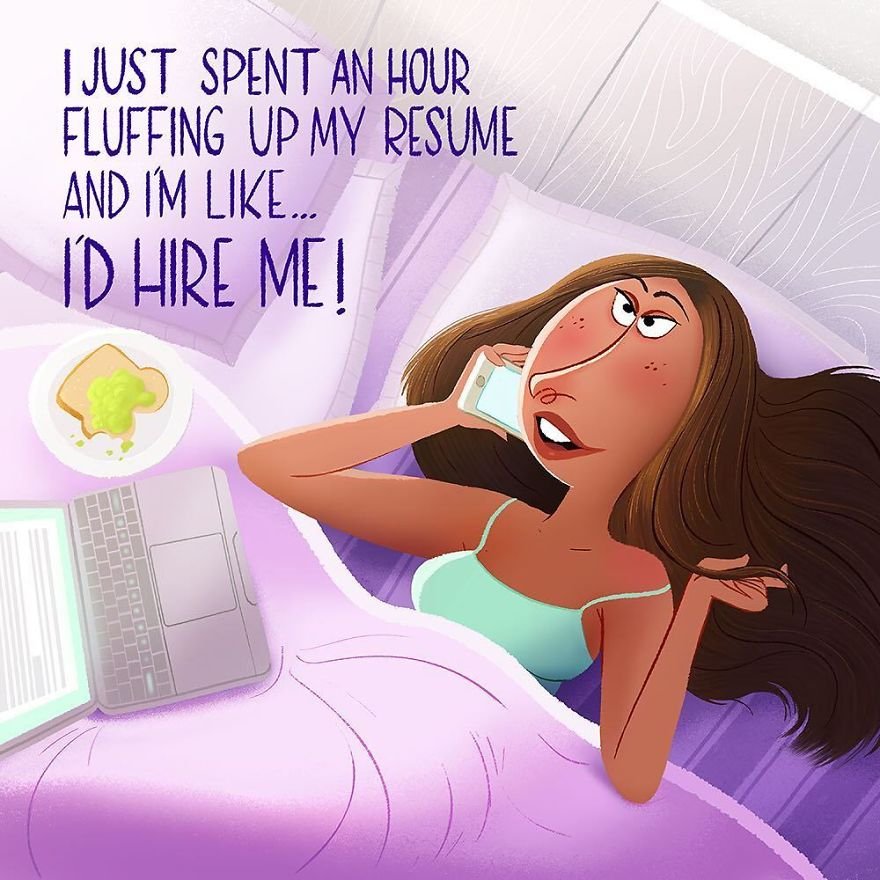 #26
#27
#28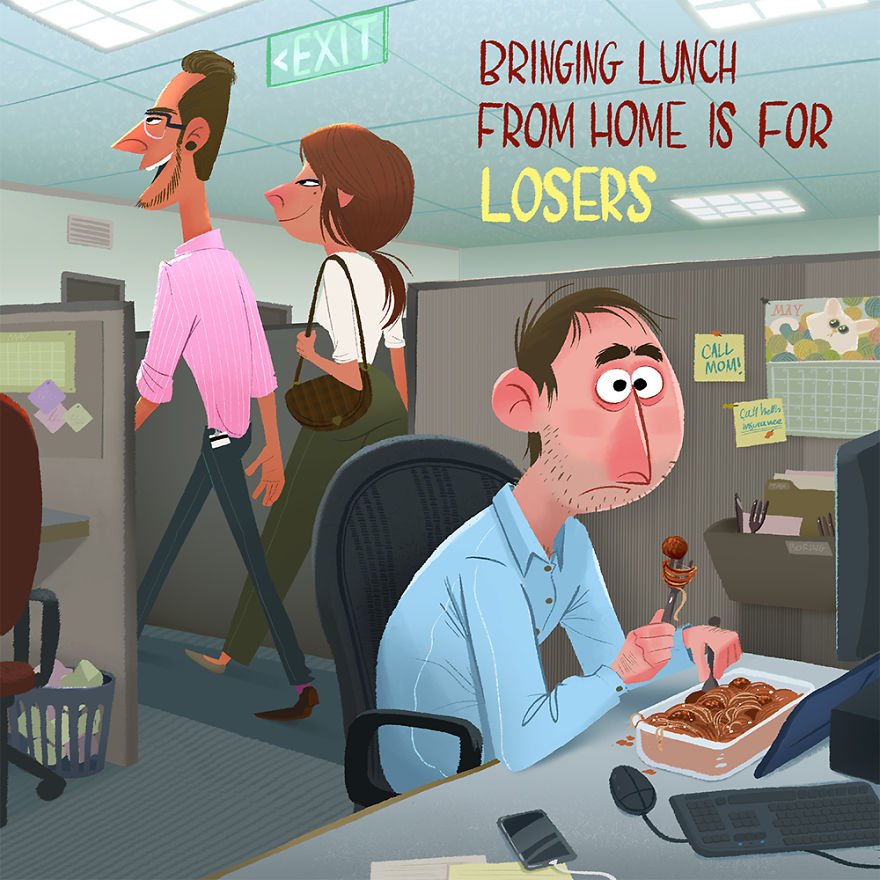 #29
#30