Sarah Dunlavey (Madame Lady), is a cinema student and she's currently working as an artist in a game studio, though she really loves to live from her own creations someday!
Sarah is a comic-making lady from Montreal who makes silly strips every day!
The Artist started posting daily right from 2016 and she hasn't stopped since. She enjoys creating comics and putting smiles on people's faces.
Sarah makes a lot of relatable content about her life or some dumb ideas she thinks are hilarious! And she equally attains much inspiration in movies or shows she's a fan of. she actually loves to burlesque Game Of Thrones, Harry Potter, Disney, and lots more (but mostly Harry potter).
More info: Instagram | Facebook | Twitter
#1
#2
#3
#4
#5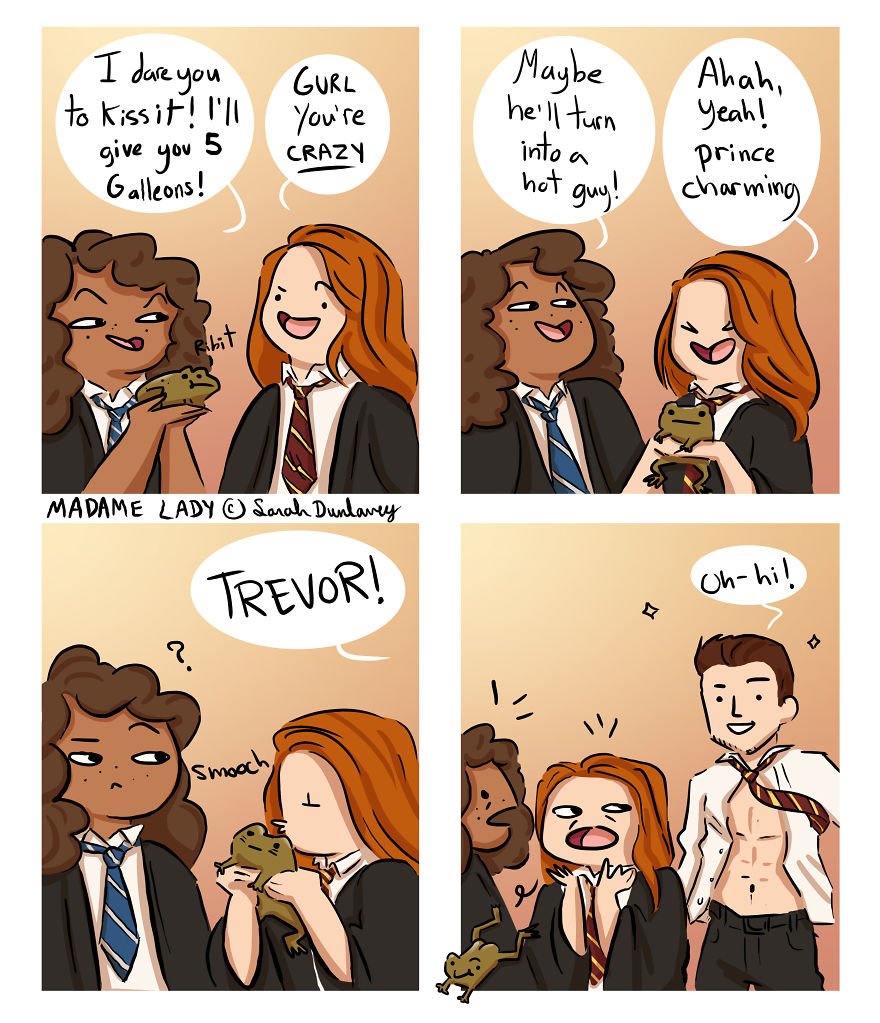 #6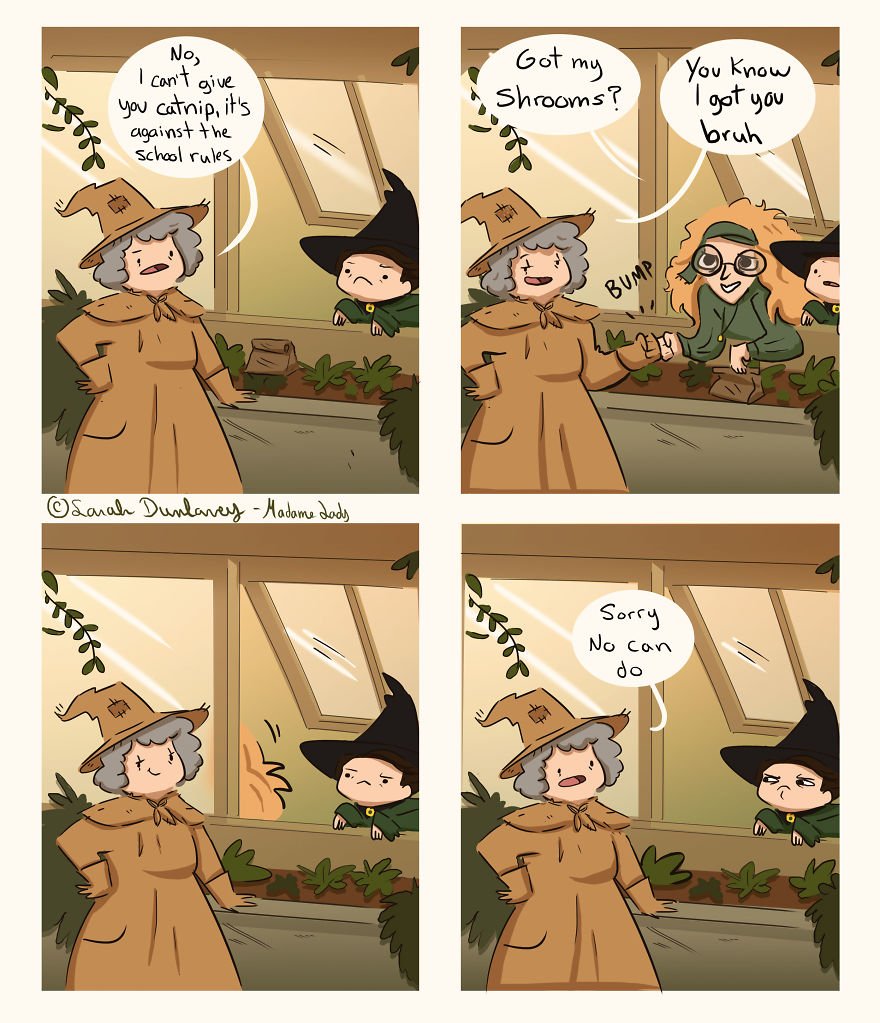 #7
#8
#9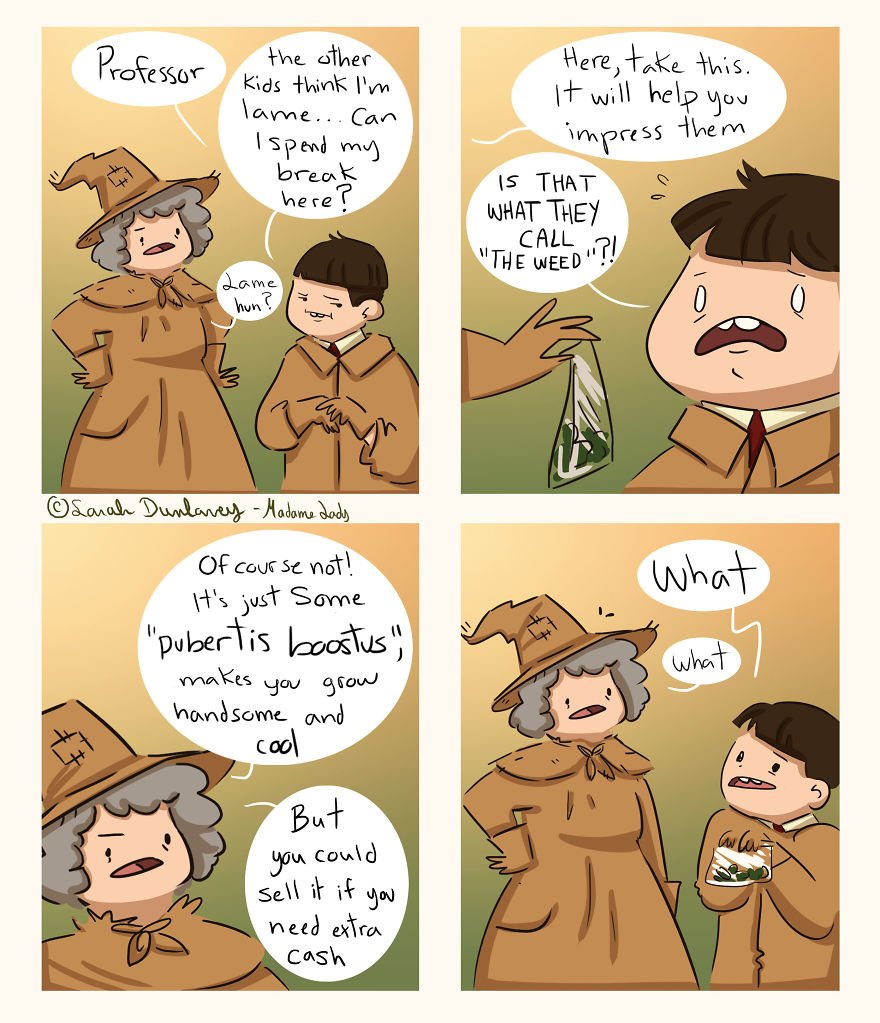 #10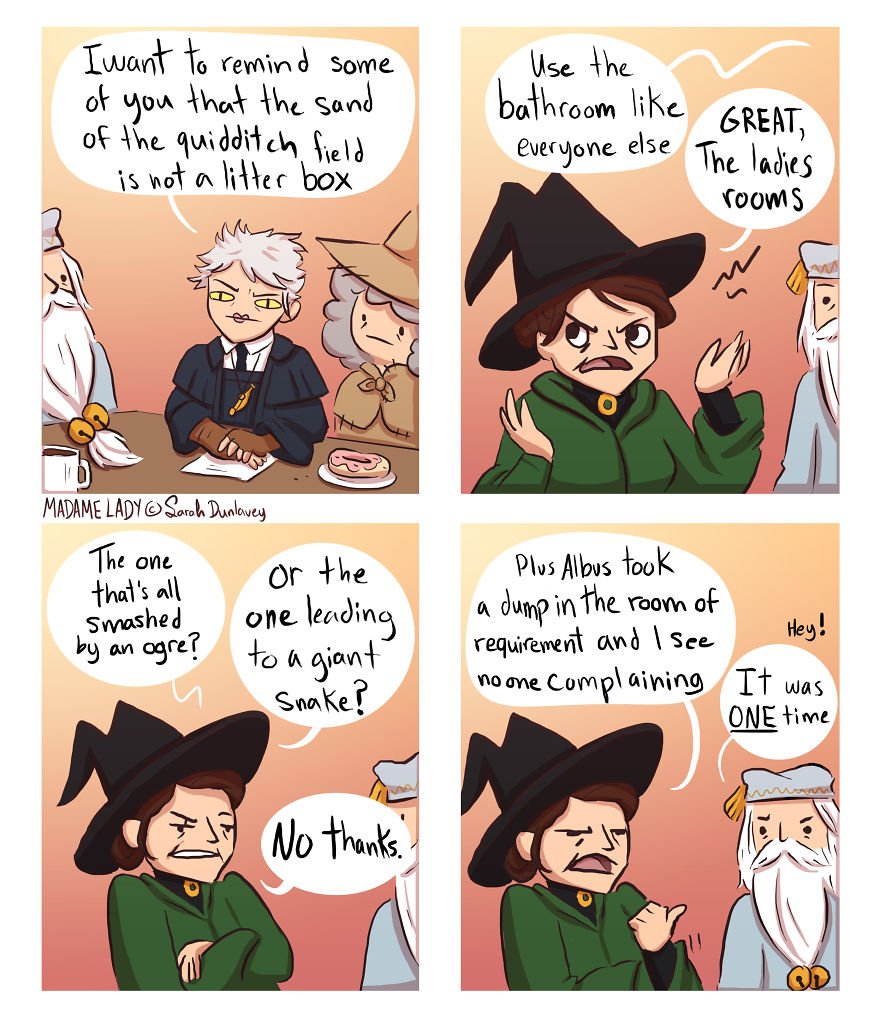 #11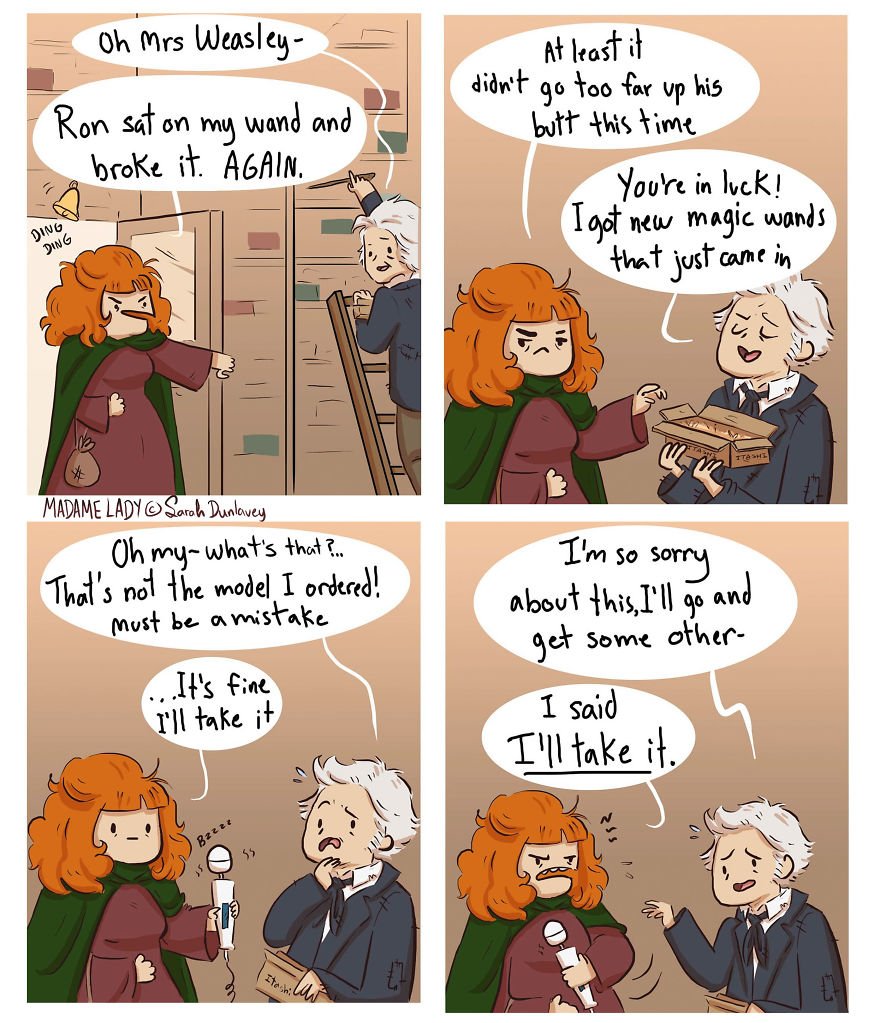 #12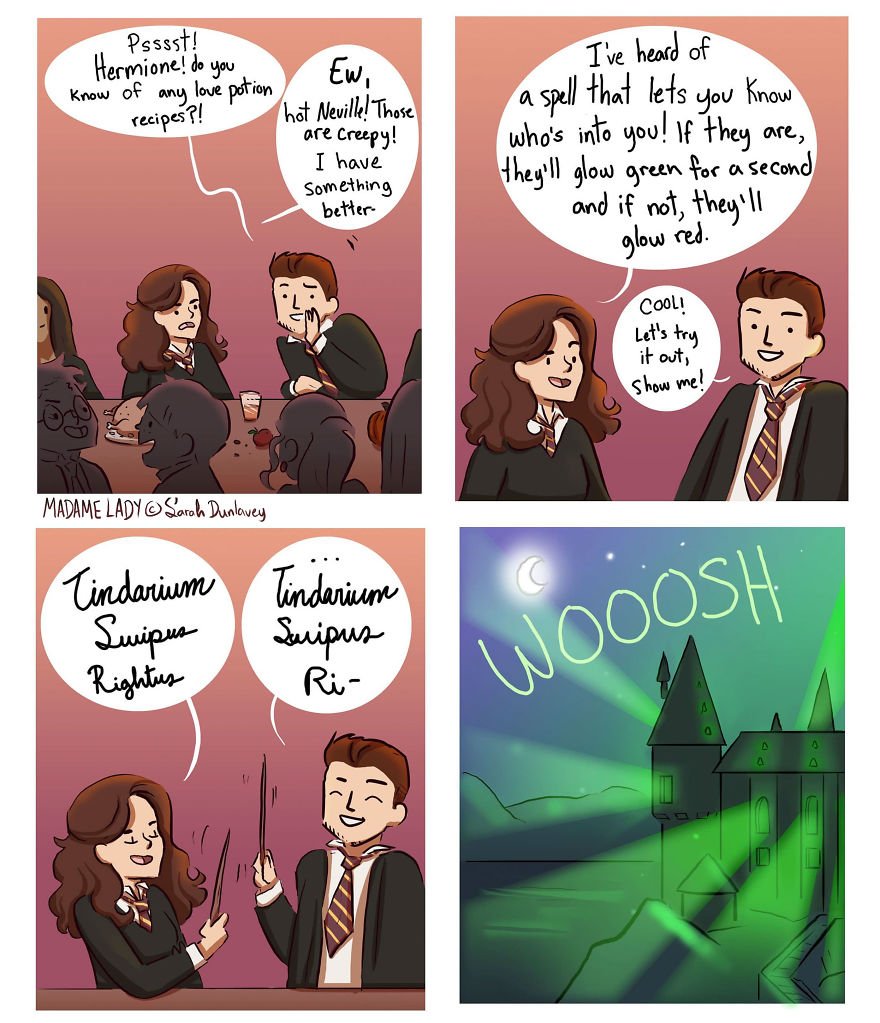 #13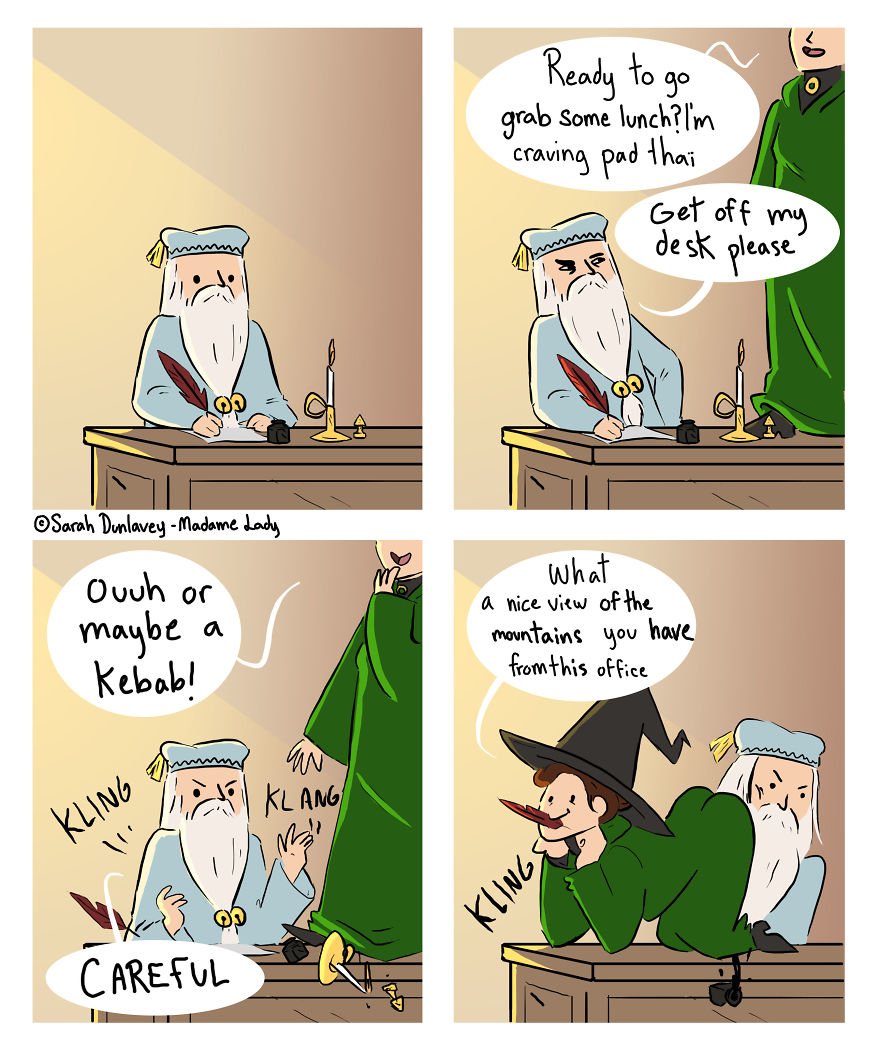 #14
#15