Living life with a cat or a dog makes everything much easier and better. Do you agree? Having a pet is undeniably a lot of responsibility and sure requires hard work. Having pets takes time, effort, and importantly a lot of patience.
It's evident that dogs and cats have opposite personalities. And while dogs are regarded as man's best companion, it doesn't mean they don't their own issues. No doubt dogs are sociable than kittens, still, they can give a challenging time.
Shedding light on the aforesaid, Artist Beanie has been drawing amazing comics that every pet owner can find relatable. Beanie doesn't own a pet but she couldn't hold back her love for dogs and cats, illustrating every cute one spotted on the streets. Do take a look at Beanie's recently released illustrations about cats and dogs.
Perhaps it might inspire you to adopt either a cat or a dog for your home. Enjoy!
More info: Instagram | Facebook
When You Have To Work But The Dog Is Too Adorable

The Calamity Of Mistakenly Stepping On A Pet's Paw
Four Cute Things Dogs Do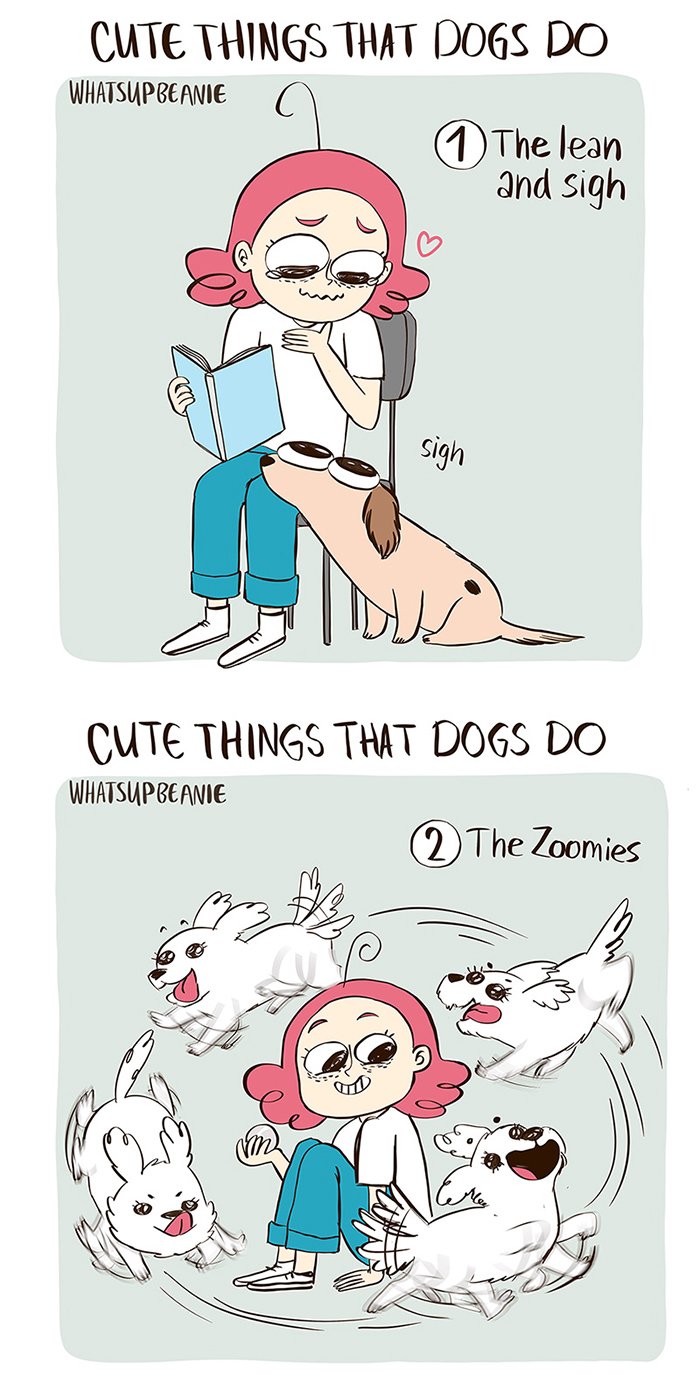 The Adorable Things Cats Do
When Dogs Get The Zoomies
Cats Are Mysterious Cuddly Four-Legged Creatures
Normal People Vs. Me Pointing Out Dogs
Dogs Make The Atmosphere Even Better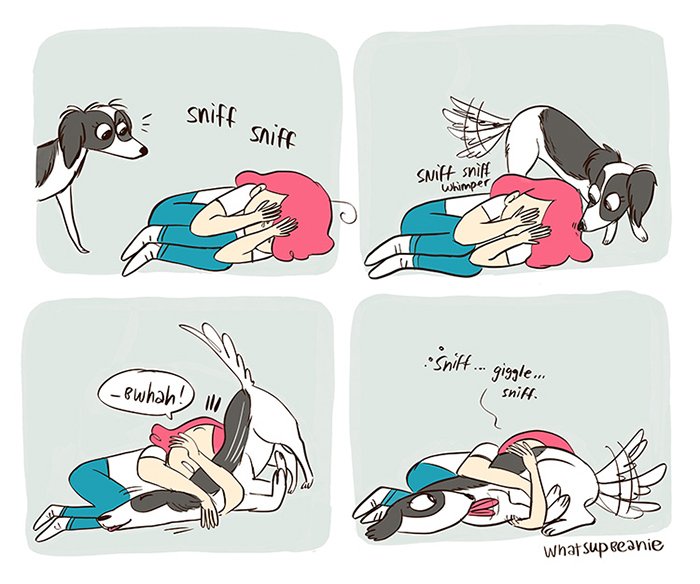 You'll Find Beanie Where The Dogs Are
Spotting A Cute Dog Comes With Difficulties
Here Comes The Belly Rub Time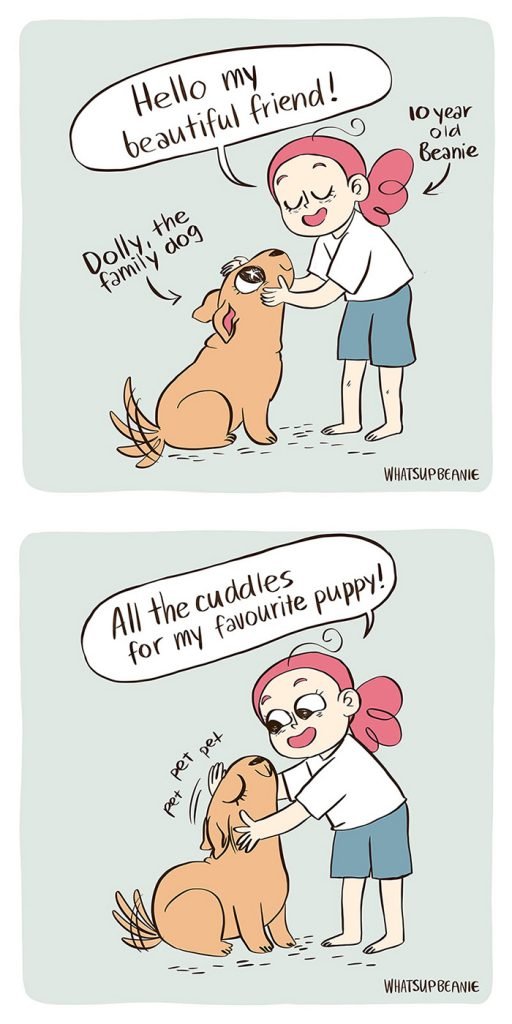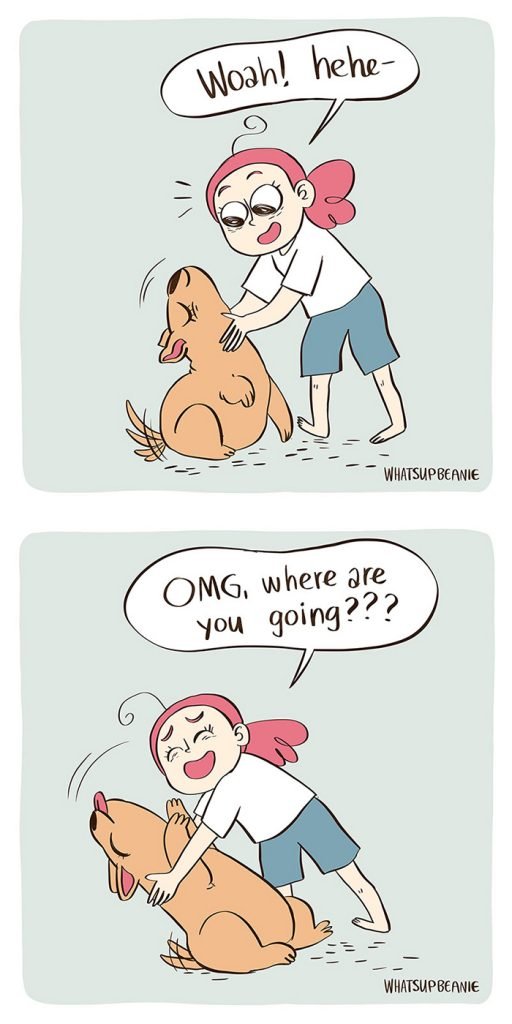 Graced With A Cold Nose Boop. So Blessed!
When An Adorable Dog Passes By On The Street