A very funny creator duo from Saarbrucken, a town on the German-French boundary published their first comic way back in 2011.
From that time, Jonathan Kunz and Elizabeth Pich's project has been continually growing into one of the most humorous Webcomics on the internet, with more than 764k followers on Instagram and over 233k followers on Facebook.
War and Peas is created by the artist duo Elizabeth & Jonathan Kunz. Their stories are mostly told with a pinch of a plot twist, which makes their comics so entertaining.
Last year they managed to sign an international book deal with the publisher Andrews McMeel.
It means we discovered the same home as the peanuts, Calving & Hobbes And a lot of our fellow Webcomic colleagues.
You can check out for some of their works below!
#1
#2
#3
#4
#5
#6
#7
#8
#9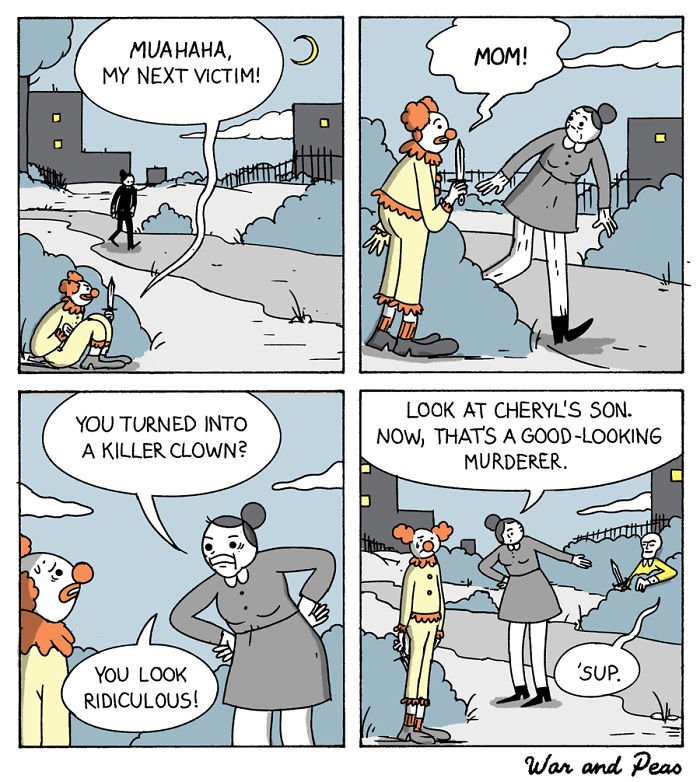 #10
#11
#12
#13
#14
#15
#16
#17
#18
#19
#20
#21
#22
#23
#24
#25
#26
#27
#28
#29