Pink Reaper has been going viral for quite some time now. After getting his colorful new threads, the comics follow the reaper as he starts to display his softer sides to his friend, a young guy called Timmy.
Pink is an alternative version of traditional Grim Reaper who, after getting their cloak dyed with pink, learns to be more kind and, in a way, more human. That is helped in no small part by pink's best bud, Timmy. Although Timmy is not the only character in the Pink Reaper; below you are going to see a cute ghost, adorable devil, and a very supportive store worker. As time goes on the cast of character will continue to grow.
These comics are envisioned to put a smile on your face. But I hope that when reading them, you can at the same time consider that there's kindness in everyone if you treat them nicely.
More info: Facebook | Instagram
#1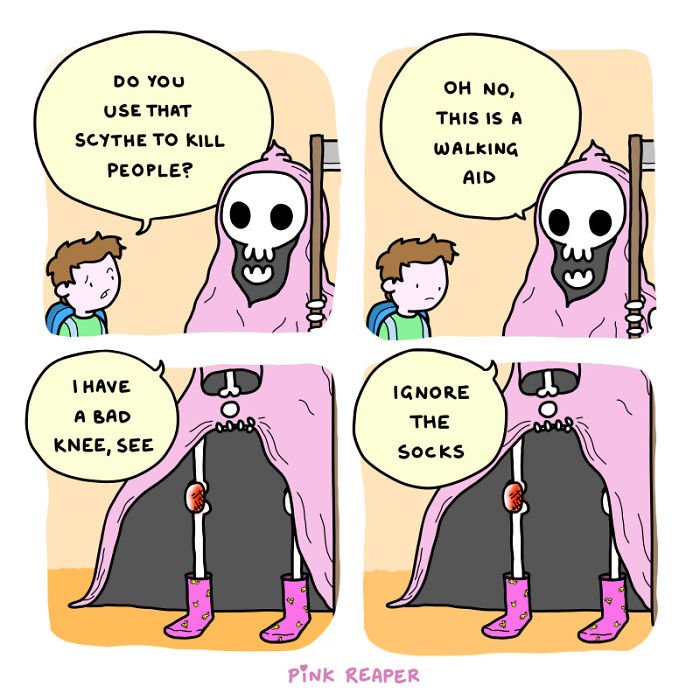 #2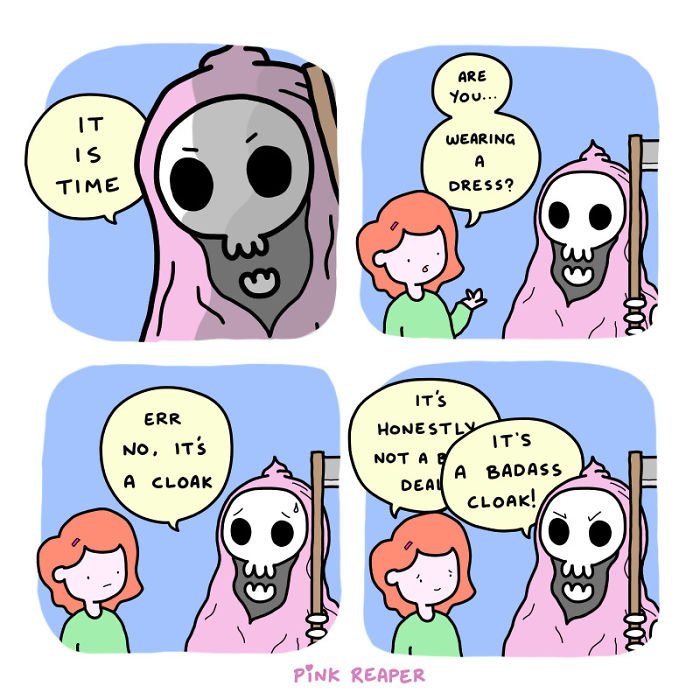 #3
#4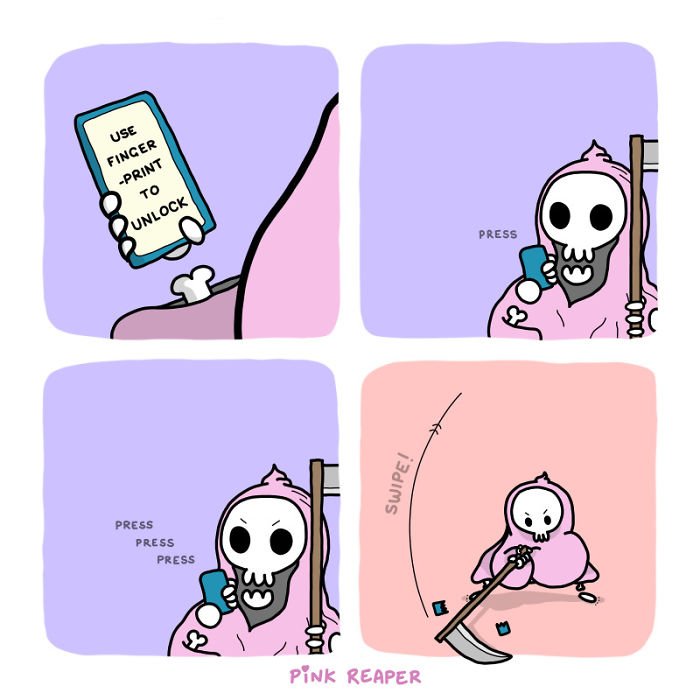 #5
#6 Bully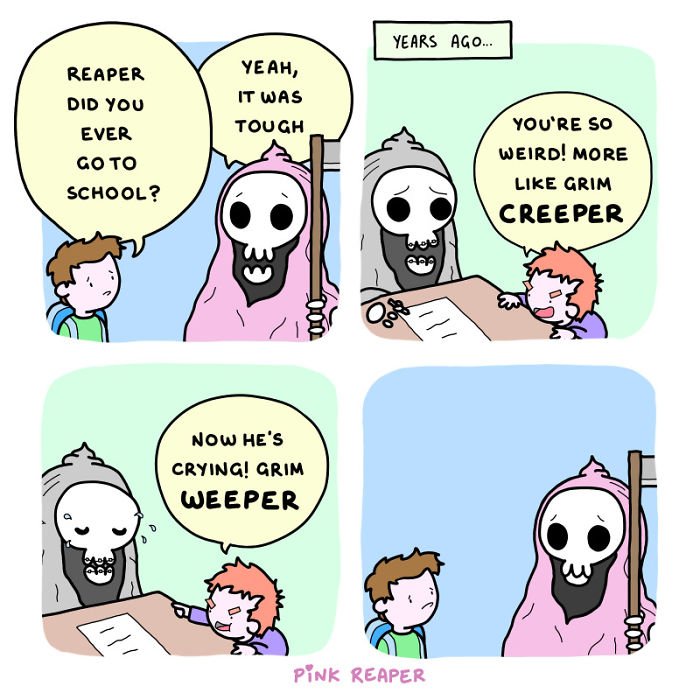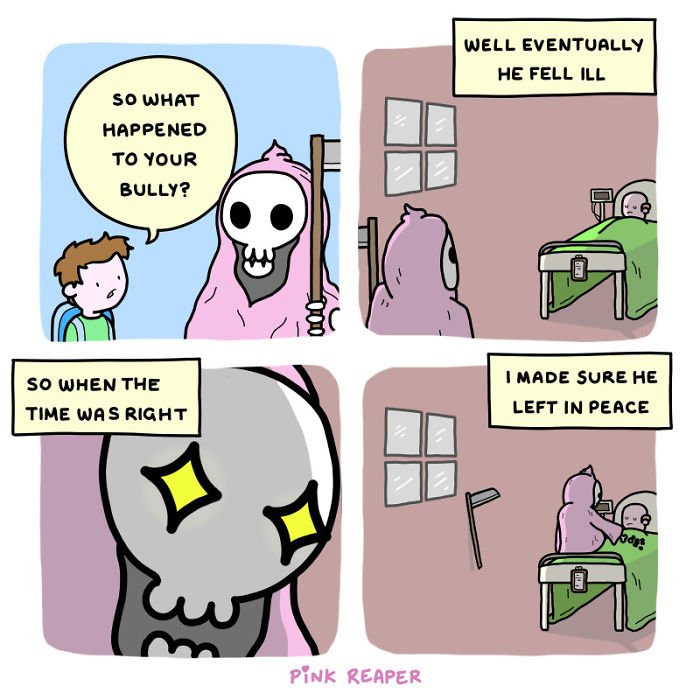 #7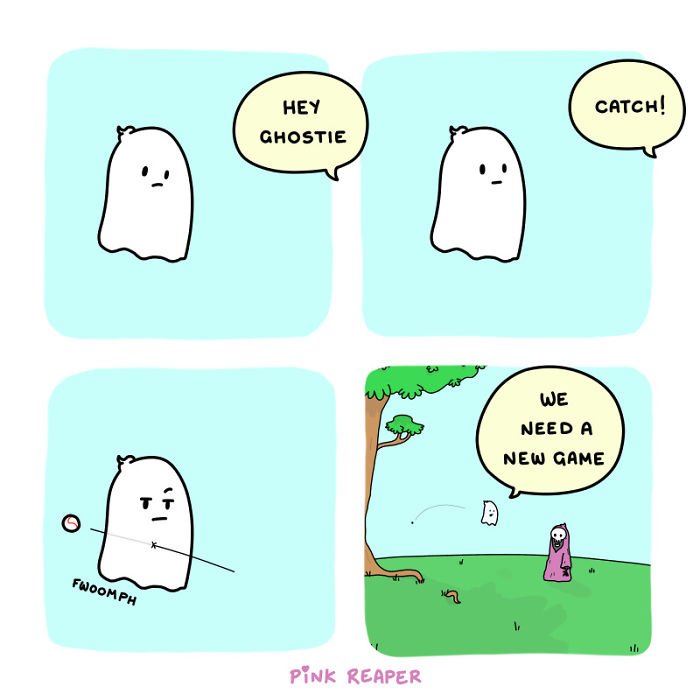 #8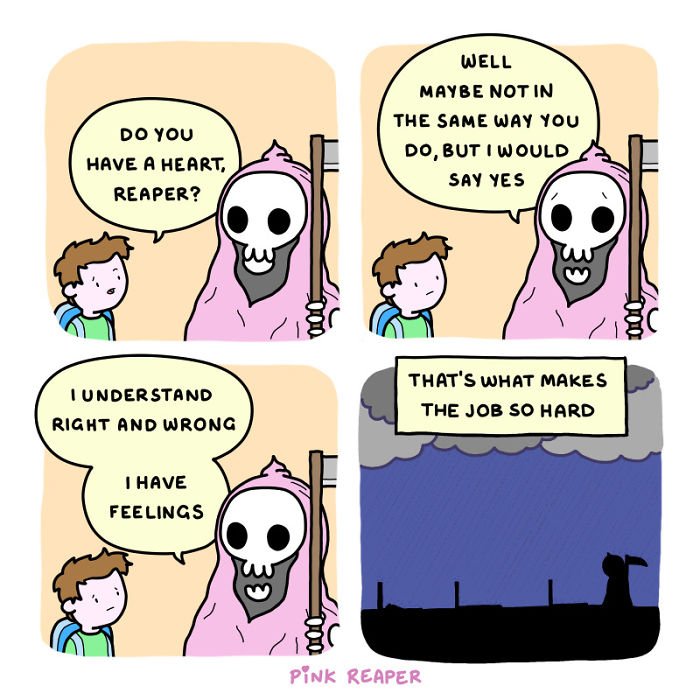 #9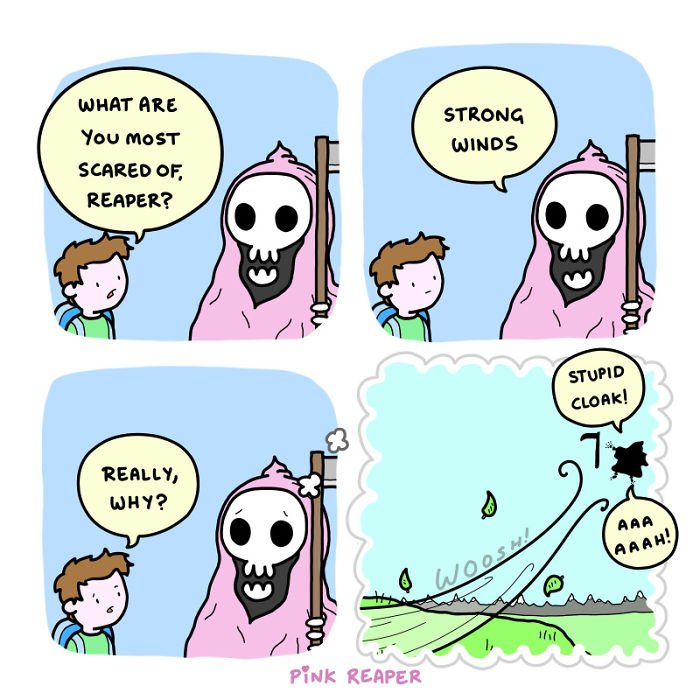 #10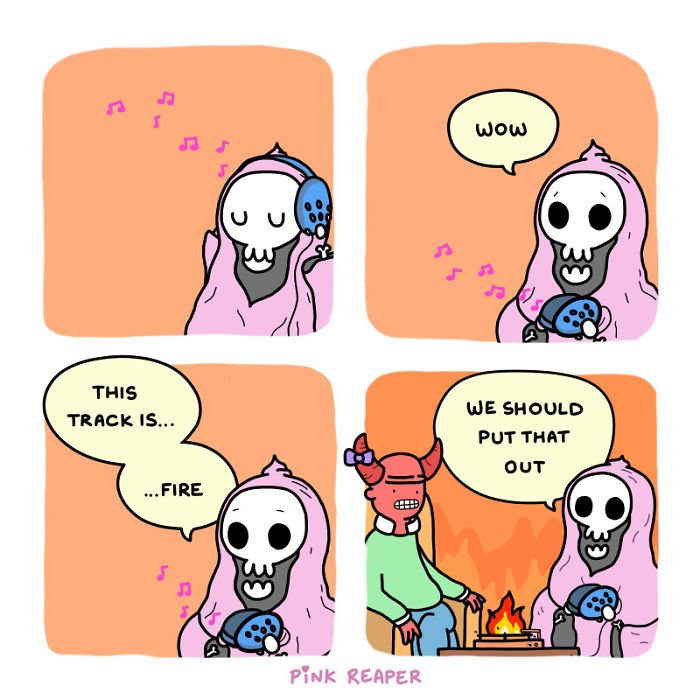 #11
#12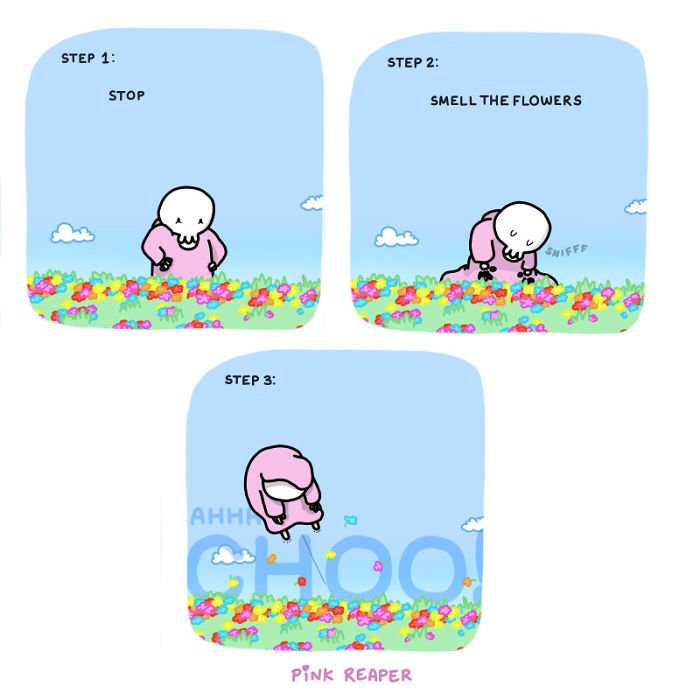 #13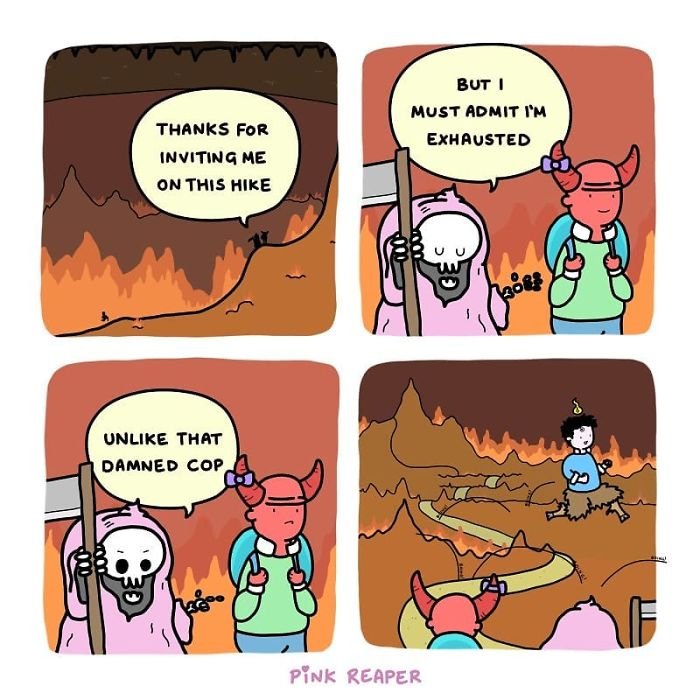 #14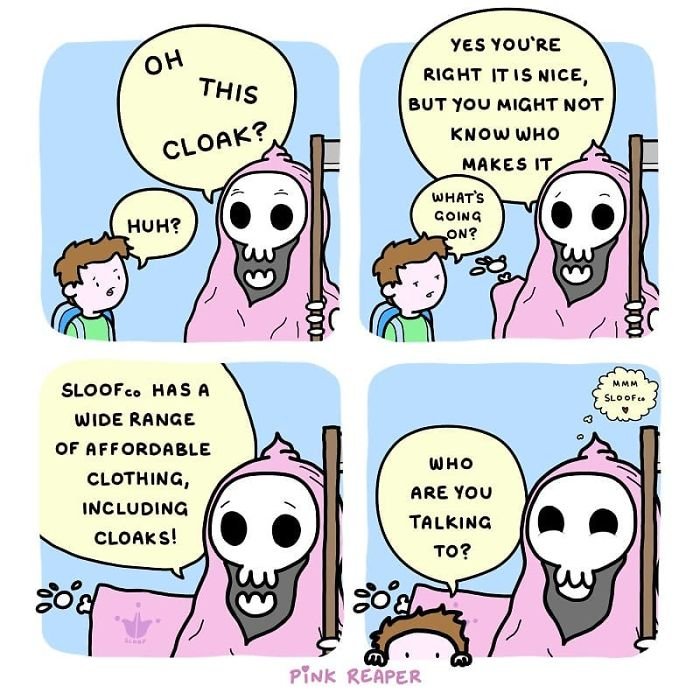 #15
#16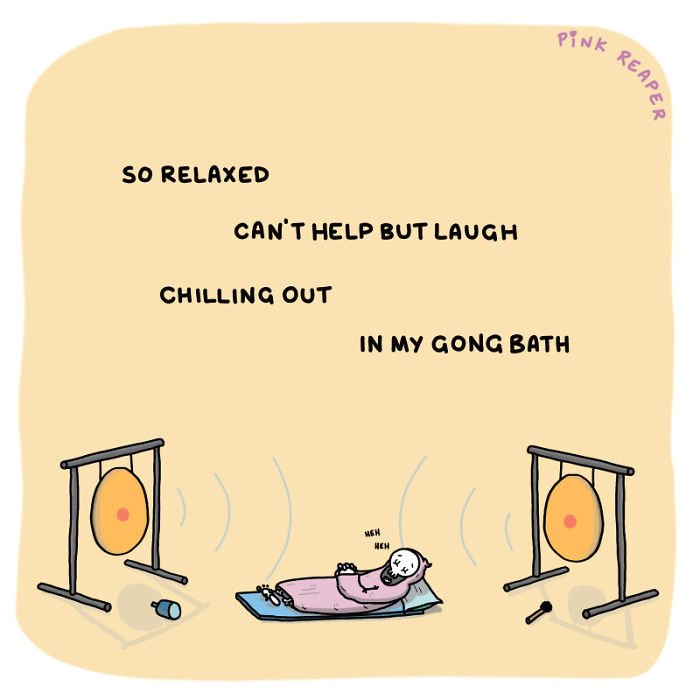 #17 Scythe store series