The way humans show they love someone differs from relationship to relationship. A lot of people tend to think that love can only be expressed with extraordinary gestures that can be seen by the world. Fortunately, true love, however, exists even in the smallest and seemingly mundane things.
Philipa Rice, a multi-talented artist has been creating incredible comics, which of cause a lot of us can find relatable. Titled 'Soppy', the heart-melting illustrations feature a day to day situations that doesn't appear to be love related at all, but still, add up to an exciting relationship.
The artist evidently focuses on priceless tender moments, including walking together, cooking, reading and hugging rather than on flowers and gifts.
More info: Amazon | Facebook | Twitter
Love Is Accidentally Hugging Each Other While Asleep
Shopping Is More Fun With Partner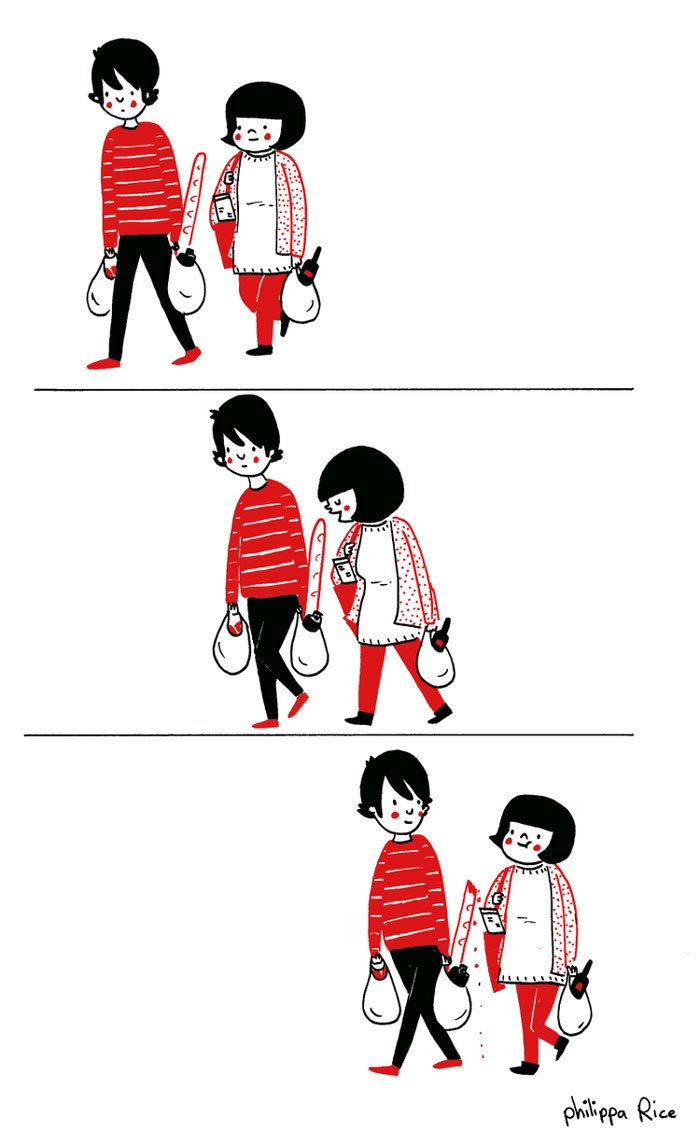 When You're Down, Love Is Someone Being There To Hold Hands
Reading In Bed With Partner Is Priceless
Cooking Together Is Most Fun Task, Although It's Challenging At Times
Love Bring Forth Memorable Cuddling Positions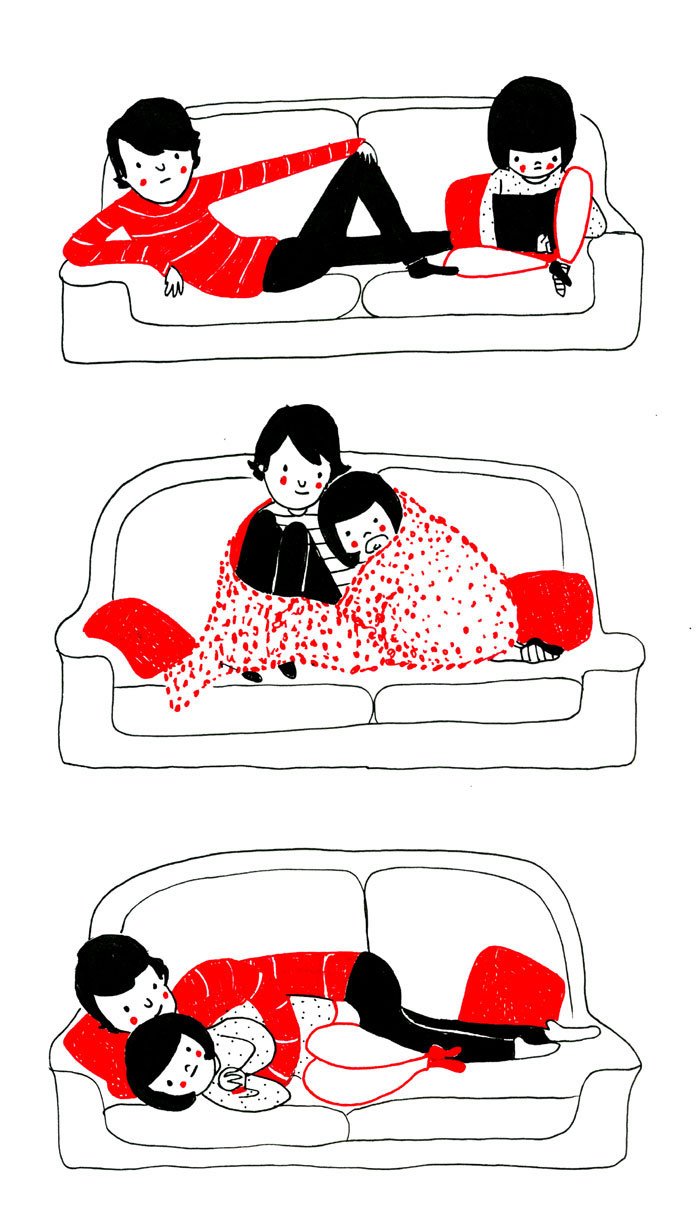 Love Kick Against Cold Autumn Keeping Your Heart All Warm
Love Is About Exploring New Things, Even If It's Within The Neighborhood
Love Entails Heading Towards The Same Direction
Love Tells You All Will Be Fine
Love Is Also About Compromise! Bed Turns Are Inevitable
Falling Asleep On Loved One's Lap
Love Is Having A Favorite Café Where Two Heart Matters
I'm Sorry Becomes An Easy Thing To Say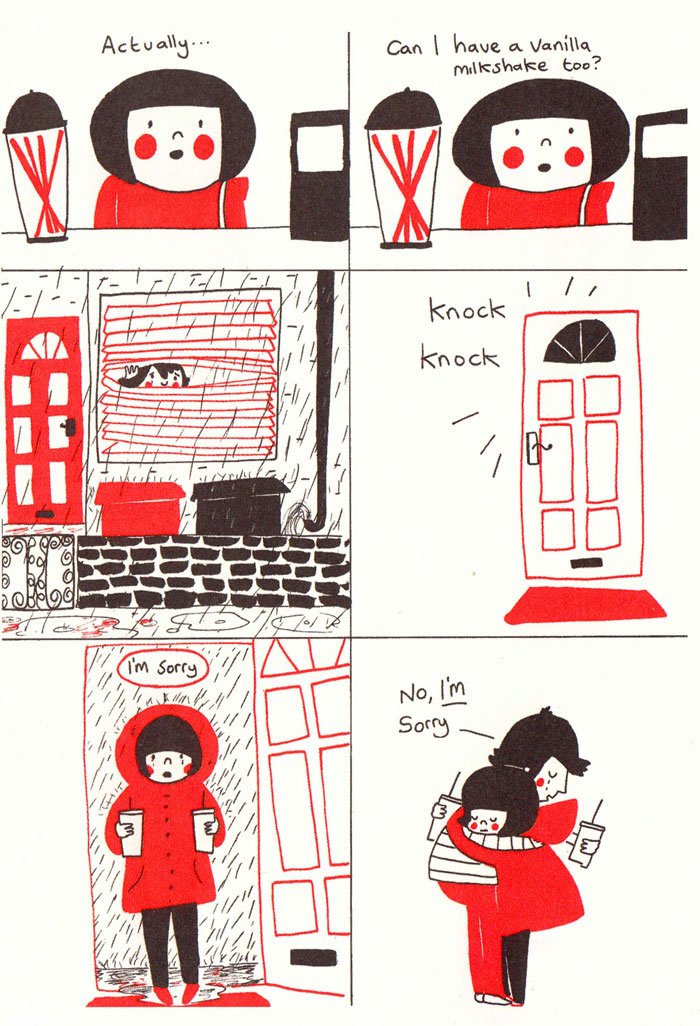 Love Is Having Long Talks In Bed Even When There's No Serious Discussion
Love Sometimes Requires Difficult Questions
The Smallest Problem Matter To Your Significant Other
Love Is About The Smallest Things
Purchasing IKEA Furniture Is Like Playing With LEGO
The Biggest Confusion Is What To Eat For Dinner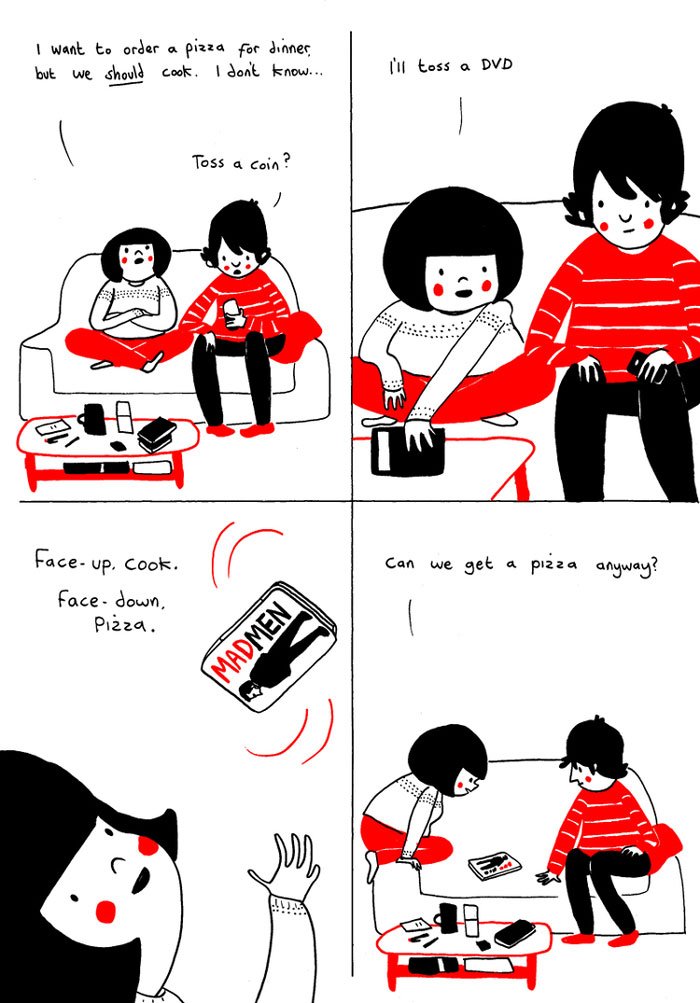 Mundane Tasks Are More Fun When Carried Out Together
True Love Means Forgetting Everything For A Hug
Love Is Being In One Place & Not Doing Things Together
Love Can Be Seen Even In The Kitchen