Once in a while, tech support people are persuaded to deal with problematic clients and situations. Expectedly, customers are normally frustrated, but sometimes equally just chat too much. Proper handling of these frustrating clients is, however, important to building customer loyalty.
Well, there's this subreddit called r/techsupportgore and undeniably its given name describes what's see on the medium. From wired server room of a hospital appearing like a jungle to the ancient ruin of ASUS, some of these nightmarish cases are so bad that you can't help but feel for these individuals who fixed them.
Carefully check out the photos and don't forget to applaud or perhaps a tech support friend and family as much as you can. Enjoy!
More Info: Reddit
#1 Fan Made Lot Of Noise. I Taped It Up
ako_123
#2 The 'This Isn't A Touchscreen' Advise Should Have Been Sounded Louder
benjo1989
#3 The Jungle Wired Scenario
D787
#4 Internet Stopped As Something Was Unplugged
Kharenis
#5 This Owner Hammered The USB Receiver So It Appears Flat
Viciouspom
#6 Never Forget To Tip Your Server
_w0xy
#7 Owner Dropped This A Day After Super Bowl
SirReginaldIT
#8 Grandpa Felt The Headphone Port Was For A Screw
endmethanks
#9 Drilled Holes In Mouse
Precastpie
#10 IPhone Peeled Off While Getting Rid Of A Crack
Ferbel
#11 The Keen Unpack Of A New Mouse
mrfoyl
#12 Client Placed A Heater Next To A PC. She Perceived Burning Couple Of Times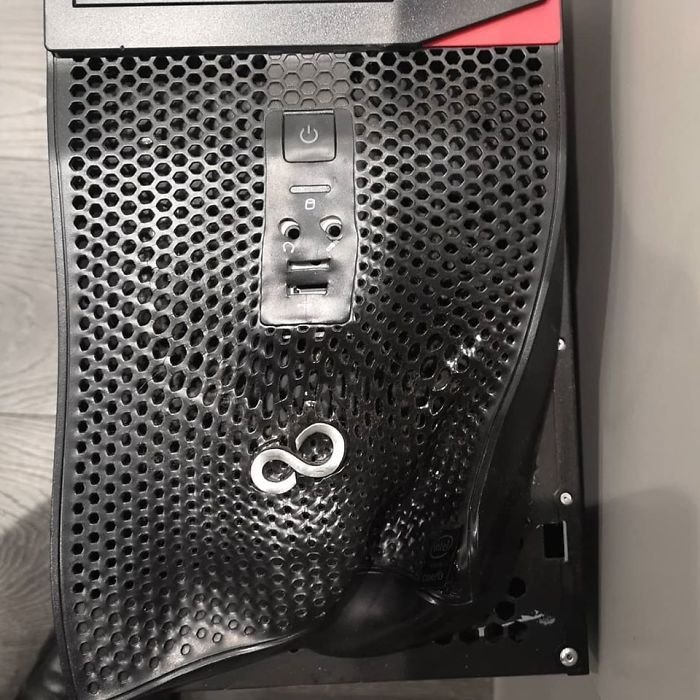 Dragon_Khan
#13 The Scattered Room Of A Hospital
The_Revolutionary
#14 Issue Read: Camera Flicks To Fuzzy Brown Photos Frequently
RandomITpro
#15 Even After Refill, Printer Isn't Working
MirrorlikeTent
#16 What's The Problem Here?
TheAnswerToYang
#17 The Olden Ruins Of ASUS
3 years ago
#18 PC Shutdown Suddenly. The Dust Is Real
Rennsport_Dota
#19 Space Heater Not Working Effectively
Majahzi
#20 The Perfect Space To Set Up Candles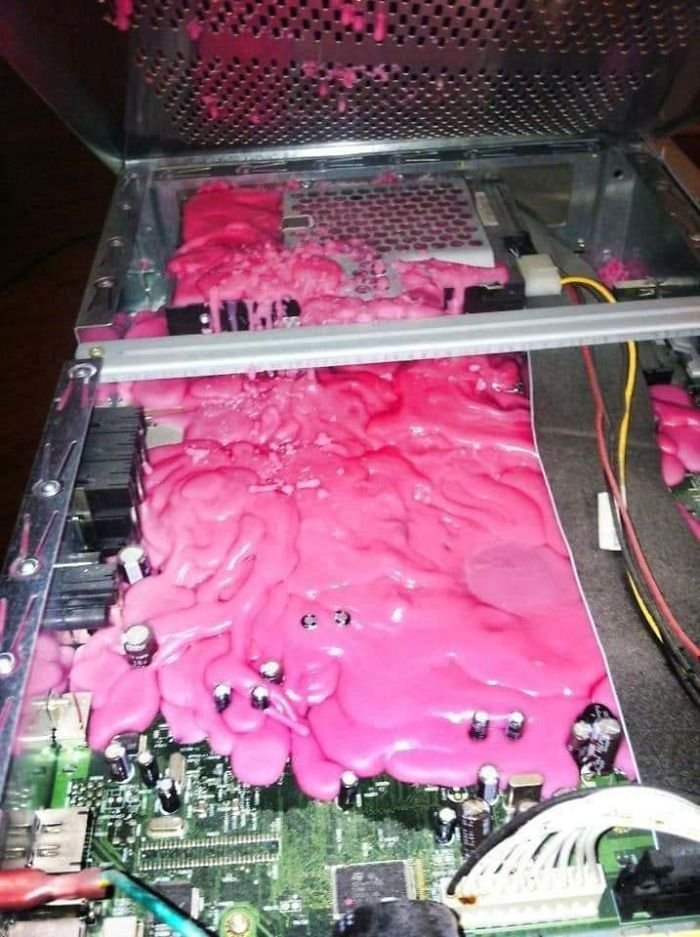 kjb0419