Swipe left, and sometimes right - it shows that users with a warm smile in their dating app photo might pick up their opportunities of matching up with someone.
While some people took their profile to a totally new level by spicing things up with ridiculous pictures, a witty joke, or even a combination of both, the outcome turns out to comical than anticipated, and one thing is certain – their effort really worth those like buttons!
Diving through the dating world and hunting for the best profiles, listed here are the best ones spotted so far. Take a look!
This is my kind of man.
_immortaljellyfish_ -Via
Looking for a mean girl.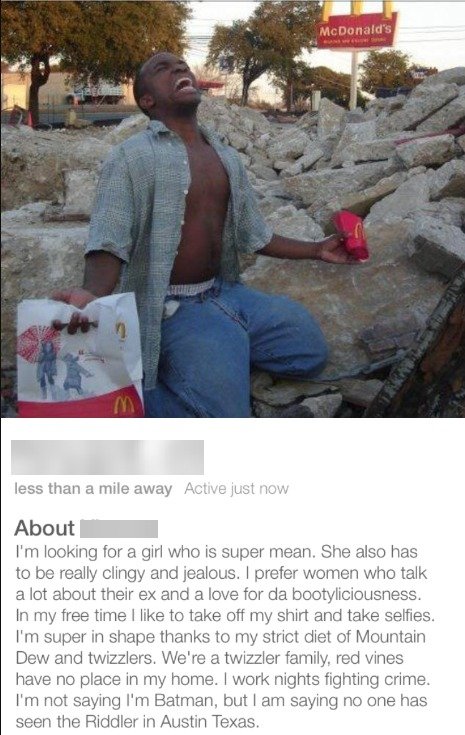 vrpowell2000 -Via
When you're on Tinder and lockdown.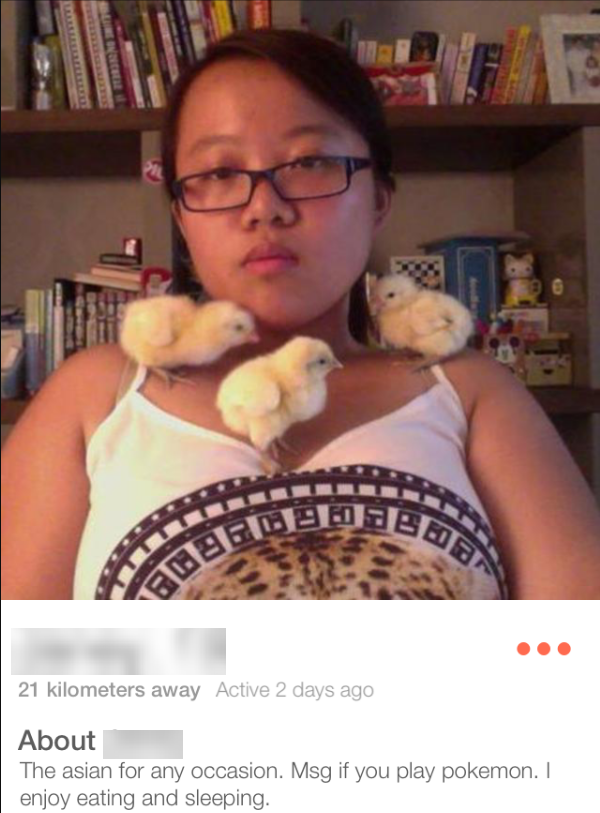 JJLordy -Via
She's not wrong.
ojoaopestana -Via
"Don't do that thing with quotes in your tinder profile"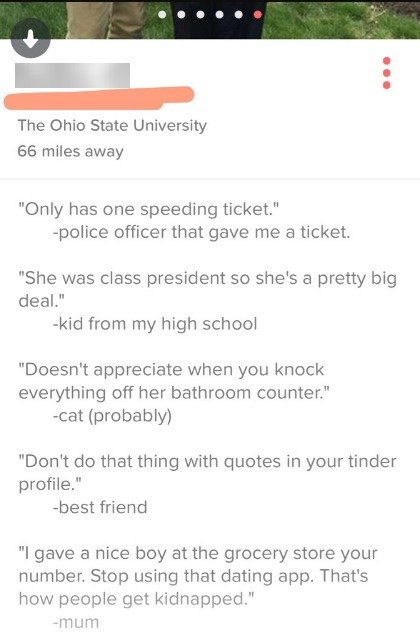 drwise2312 -Via
How he uses his picture to describe himself.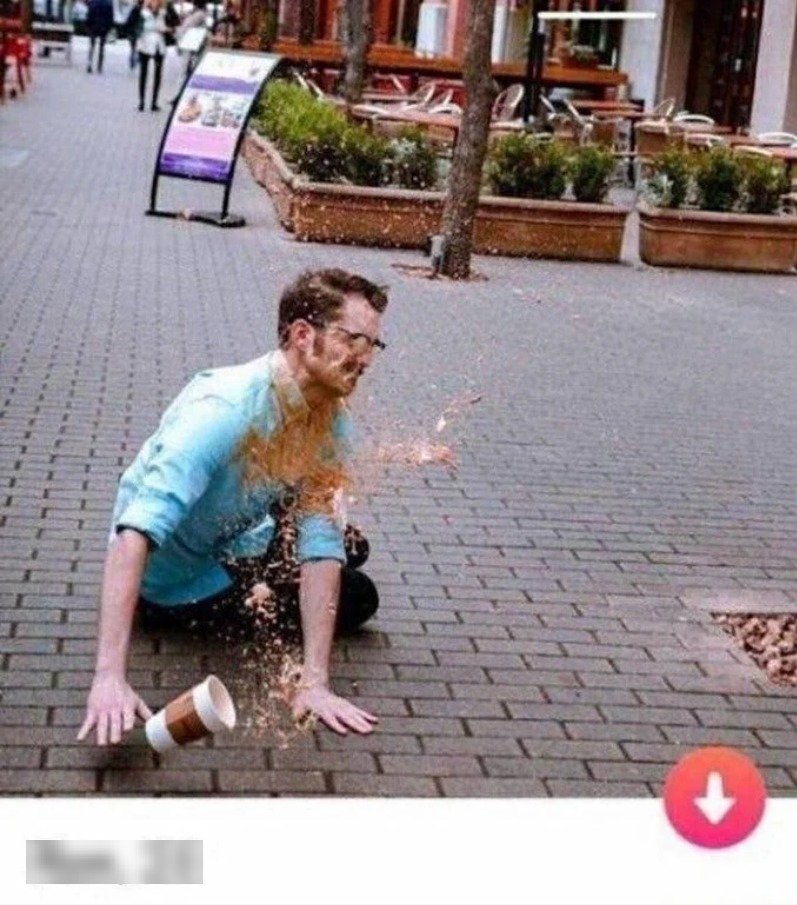 fetus-wearing-a-suit -Via
Wow, we had such amazing similarities!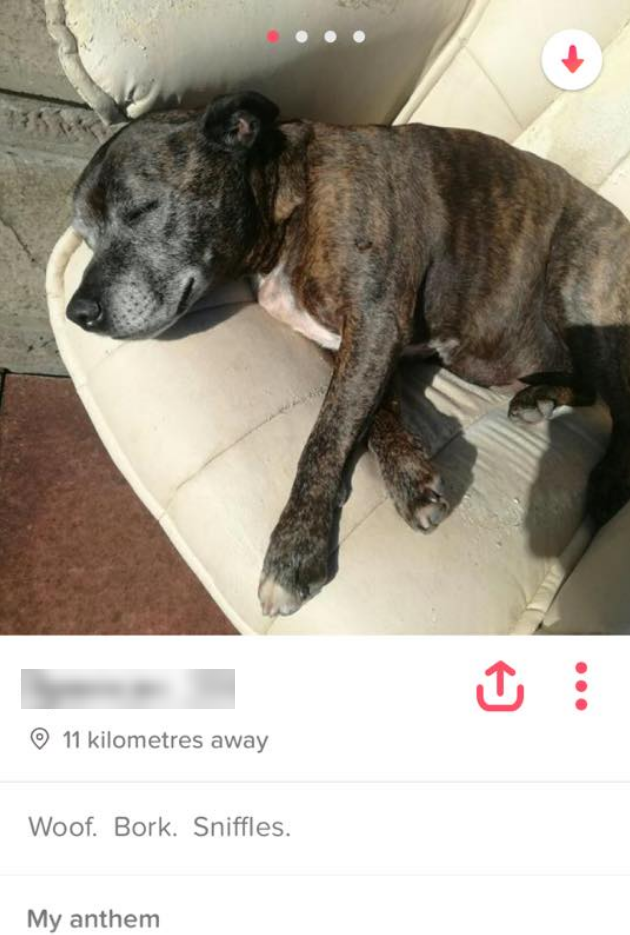 Juzcress -Via
This perfect woman from Santiago.
Sir_cocconut -Via
Good to know your siblings are always looking out for you.
blooninja -Via
Please date him, someone.
Lilac0996 -Via
Hope this happy man finds love!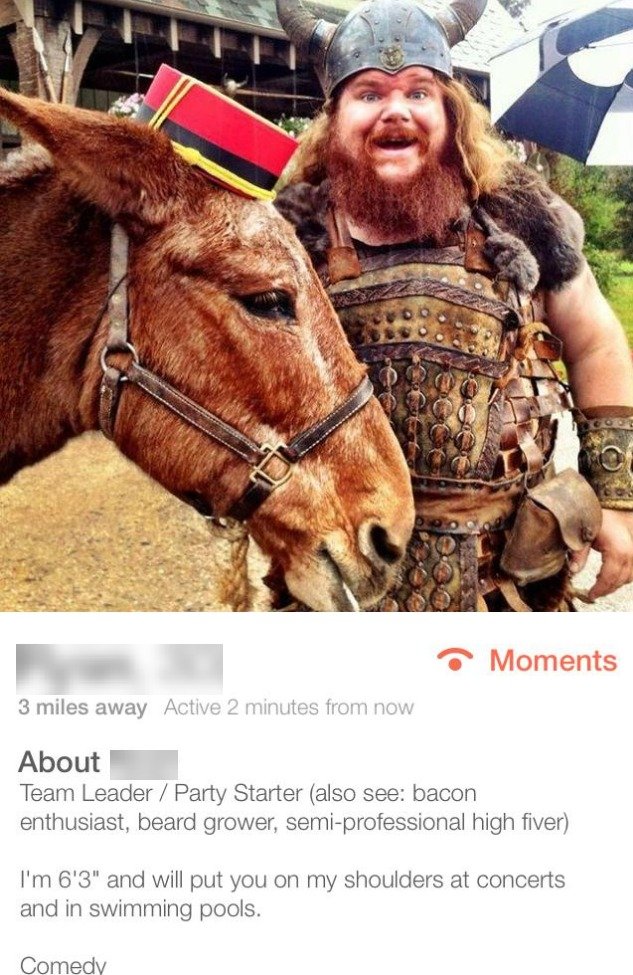 MorPie99 -Via
She suffers.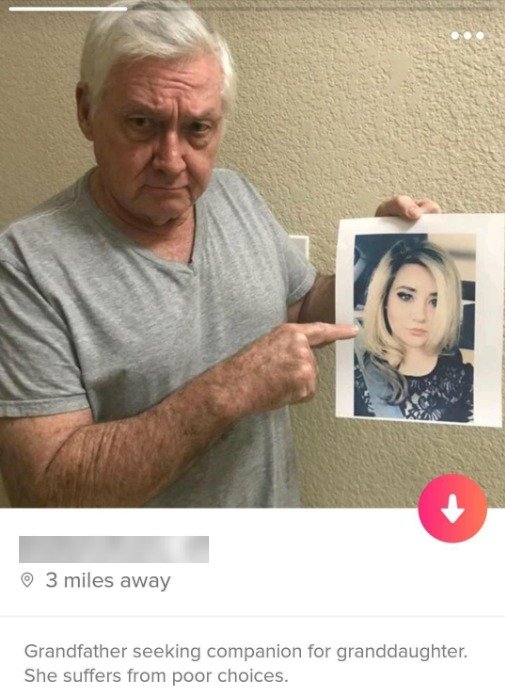 The_Venezian -Via
But goofy enough.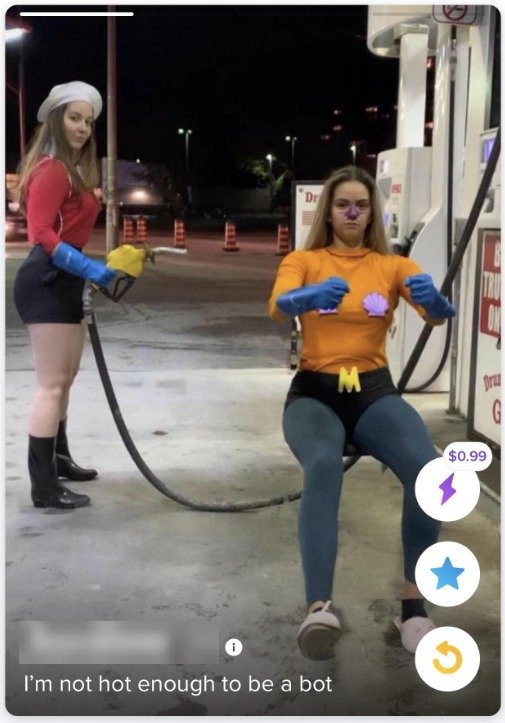 Find the right shark.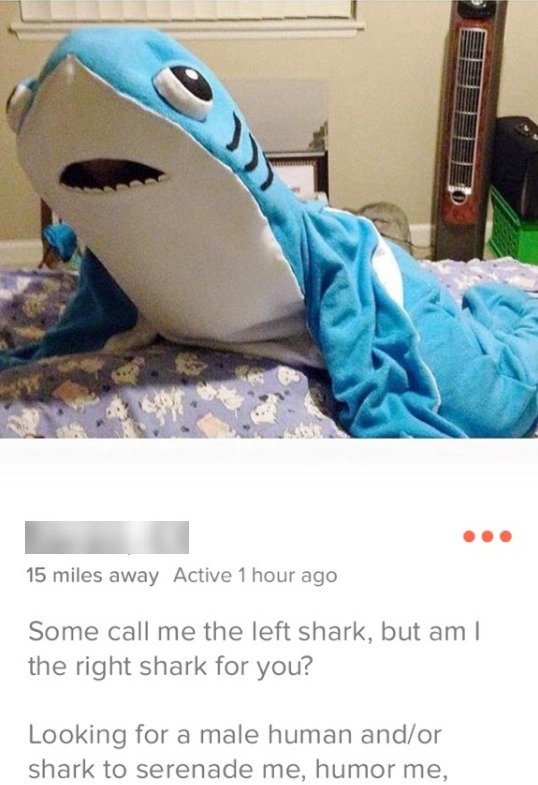 lucidcraycray -Via
Either both of them or none at all!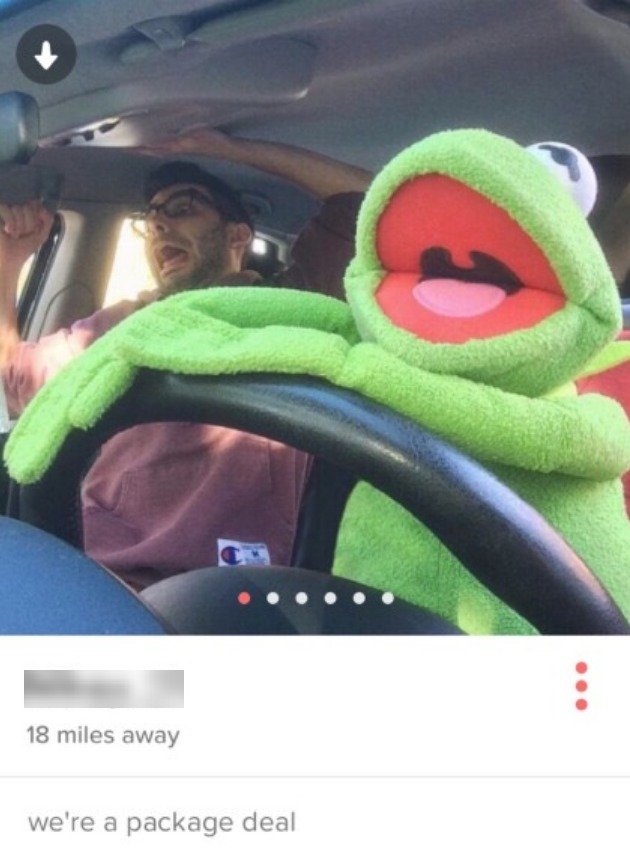 missrumsoakedkiss -Via
Current Relationship Status: I Can Relate.
Thinking-About-Her -Via
Stylish with a unique diet.
Komplexs -Via
Who wants to be her Shrek?!
Majora101 -Via
He's a good listener.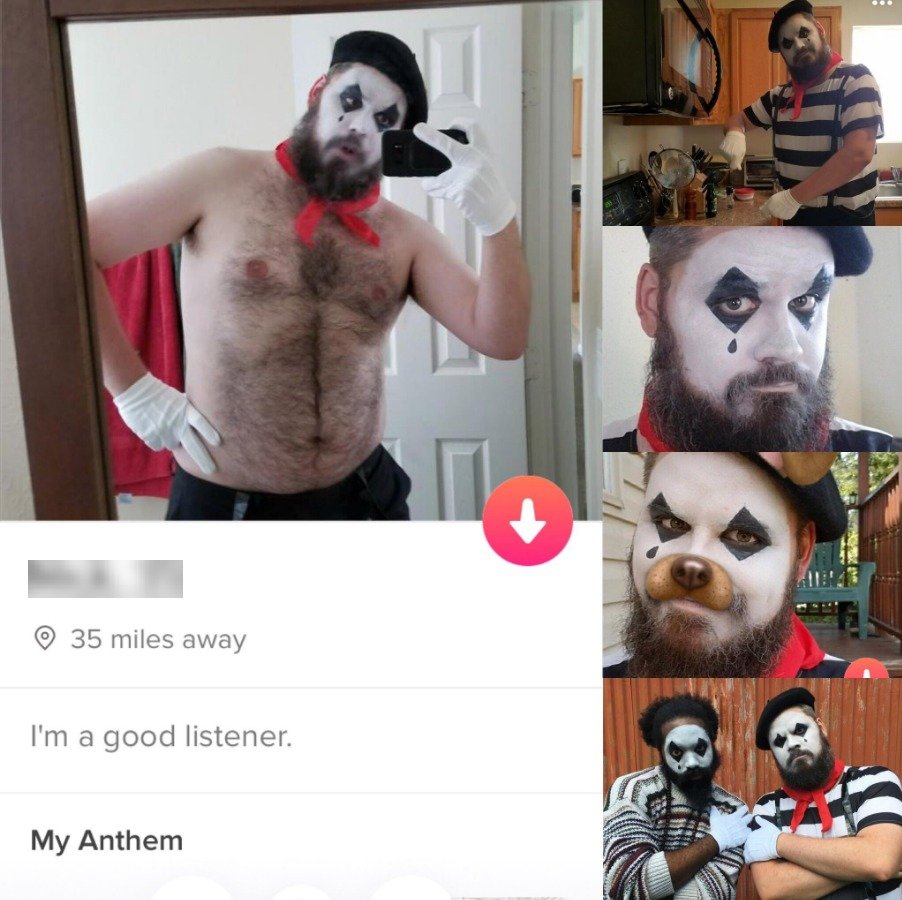 breauxsb4hoes -Via
A smart profile.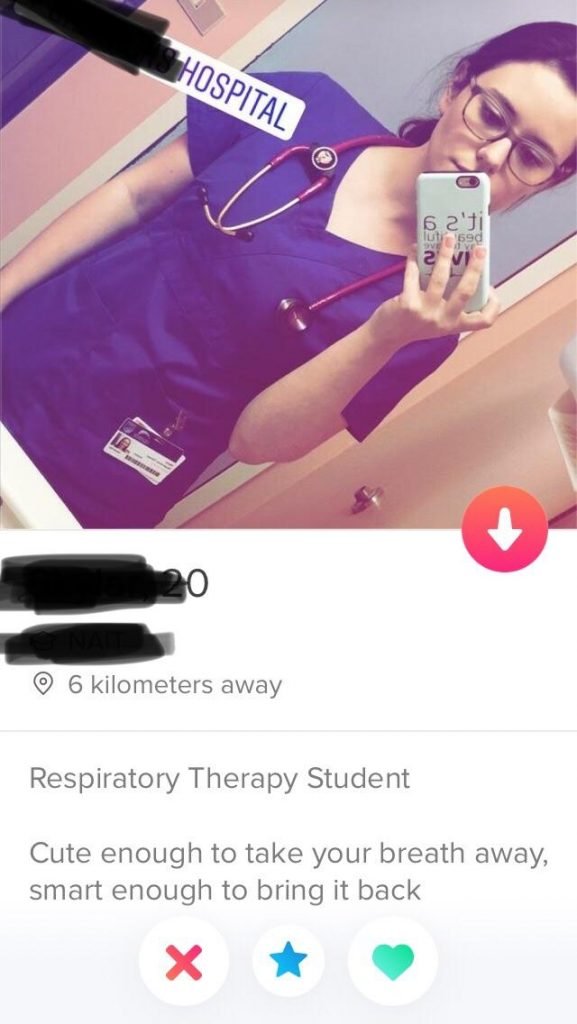 MaybeP*nisTomorrow -Via
Such amazing reviews!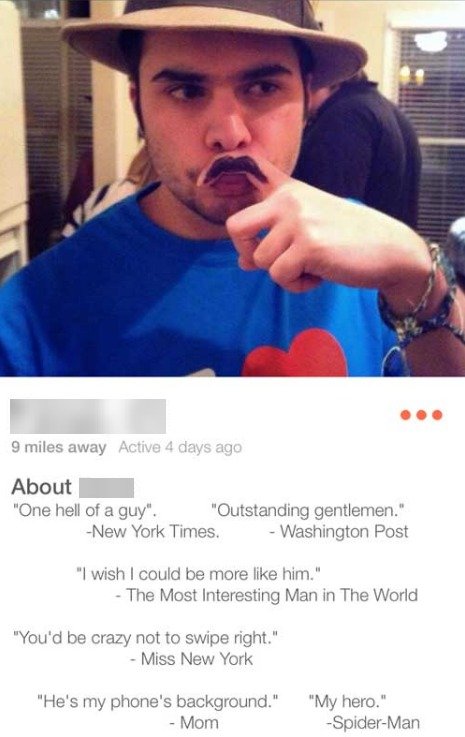 Bannaner5 -Via
No need to worry of his past!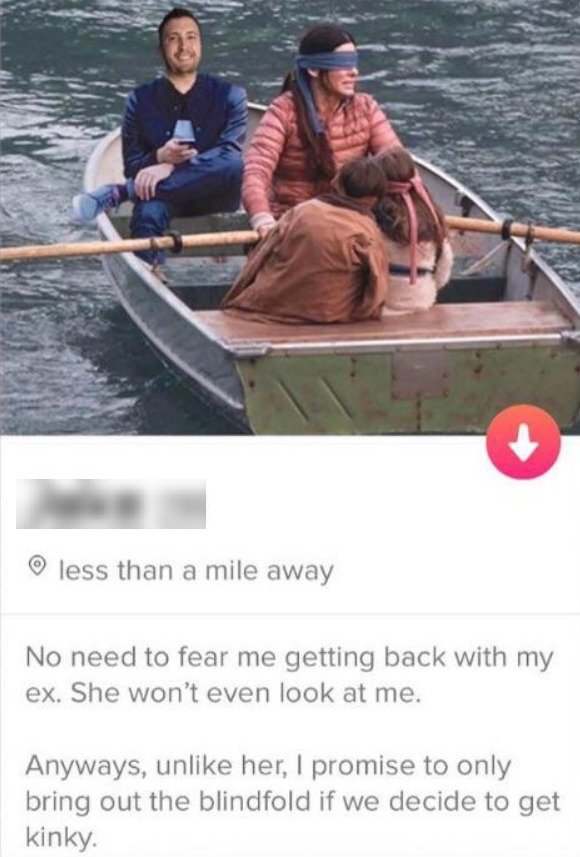 CaitlinGhost27 -Via
This legend who's poking fun on those begging profiles.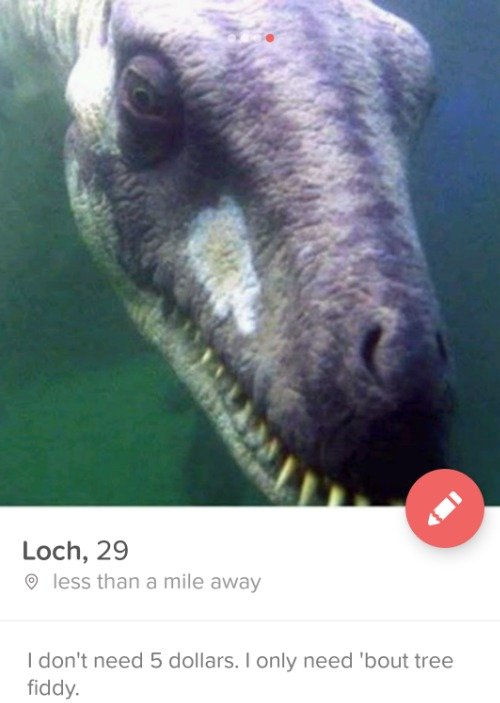 Negrodamu55 -Via
1/2.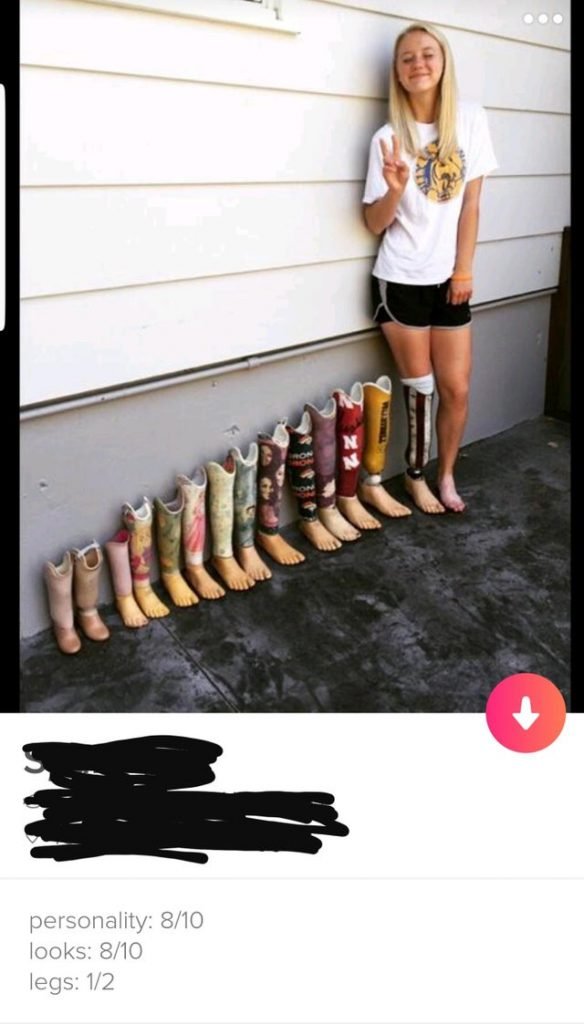 Kopar199 -Via