If you've been adhering to the rules of quarantine responsibly, you then would be leaving your home when it's necessary. With restaurants and entertainment venues all lockdown, there are not many places left to go anyway.
Nevertheless, one thing has appeared to work smoothly - the garbage day.
Amazingly, people are beginning to realize that the only the time they can enjoy a little bit of fresh air is when taking out their trash and to honor the precious realization, a handful of citizens in Australia has decided to properly dress up when taking out their bins.
The whole thread was started as a challenge when Danielle Askew from Queensland dare her friend to dress up in their best clothes while taking out their trash.
Surprised by the result, Danielle launched a Facebook group and thousands followed suit. Currently, the group now has over 220,000 participants who are sharing the fancy outfit they put on to celebrate the special –bin occasion.
#1
Martin Davies
#2
Shay Linton
#3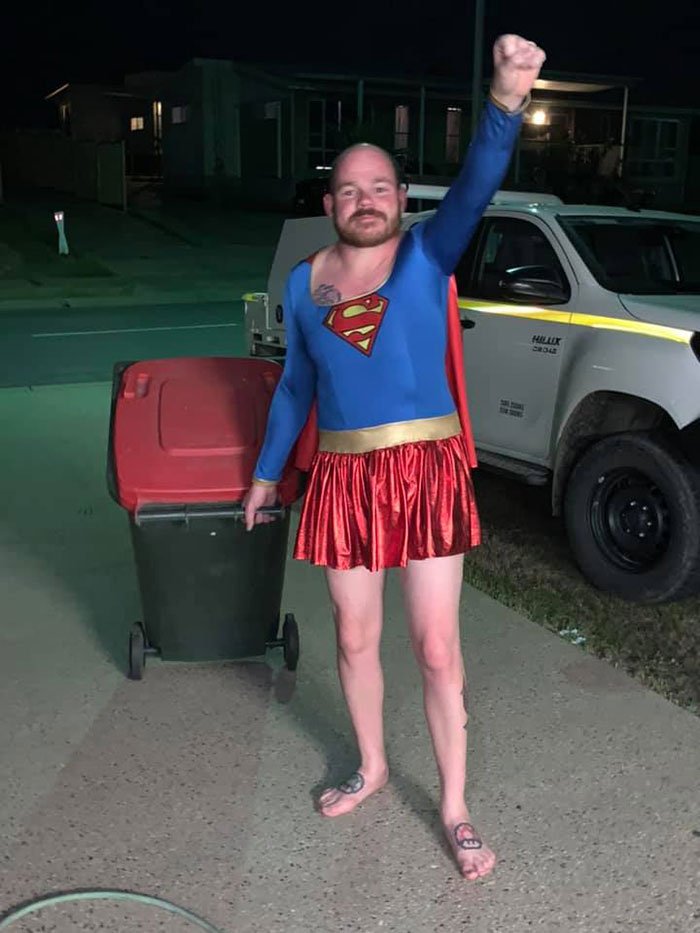 ‎Lisa McAtamney
#4
Matt Lucas
#5
Rohan Scuzzy Smith
#6
Caz Porter
#7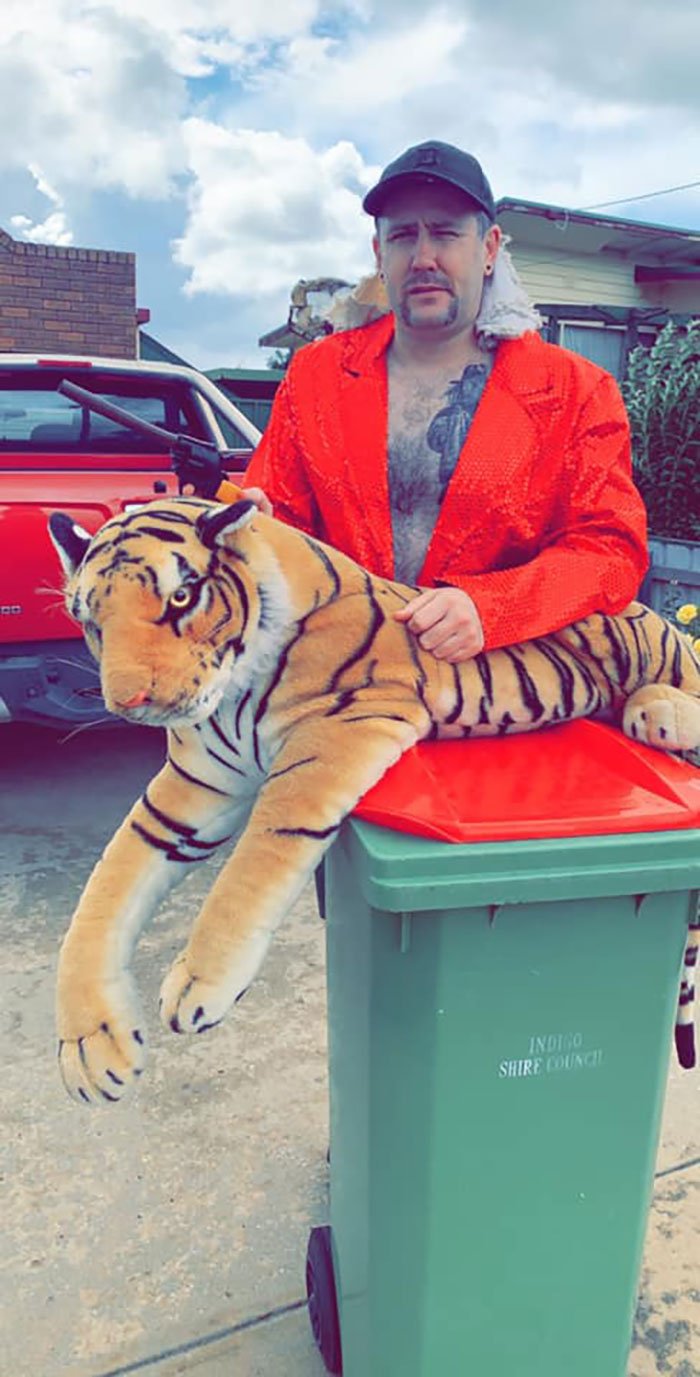 ‎Bianca Beaton
#8
‎Jess Neville
#9
‎Katrina Millar
#10
Scott Newman
#11
‎Angie Jayne
#12
Emma Agius
#13
Kristy Sleep
#14
Hayley Long
#15
‎Julia Bills
#16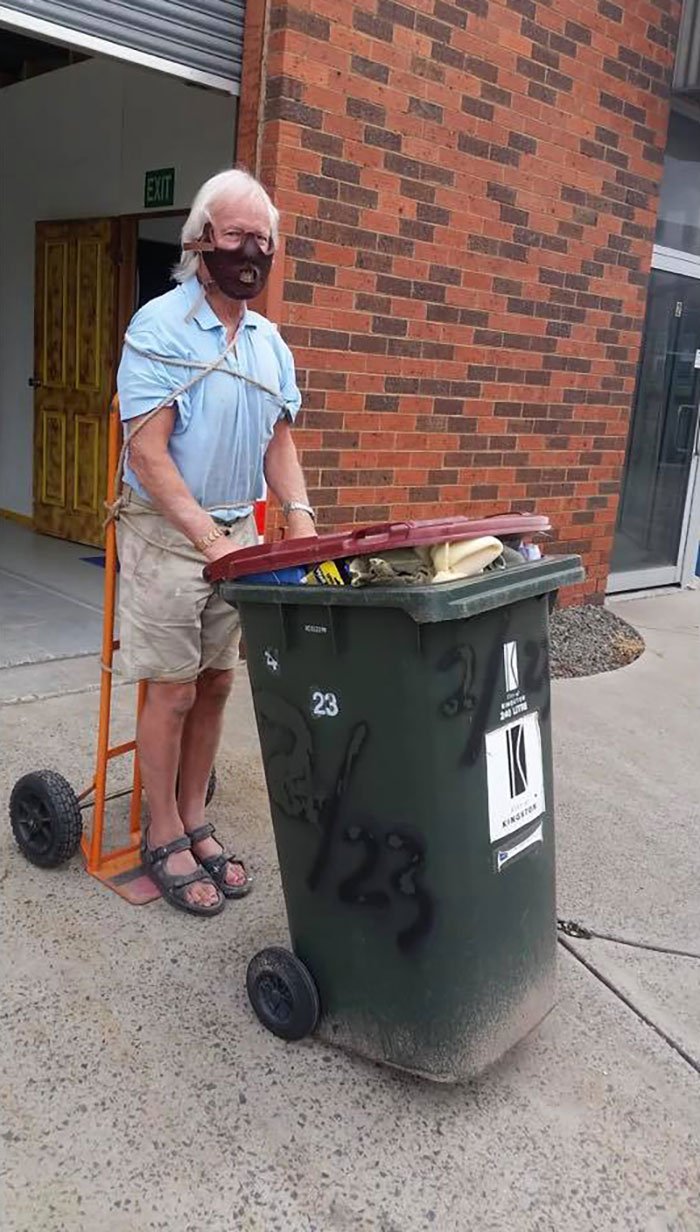 Roslyn Castellano
#17
Caleb Coulter
#18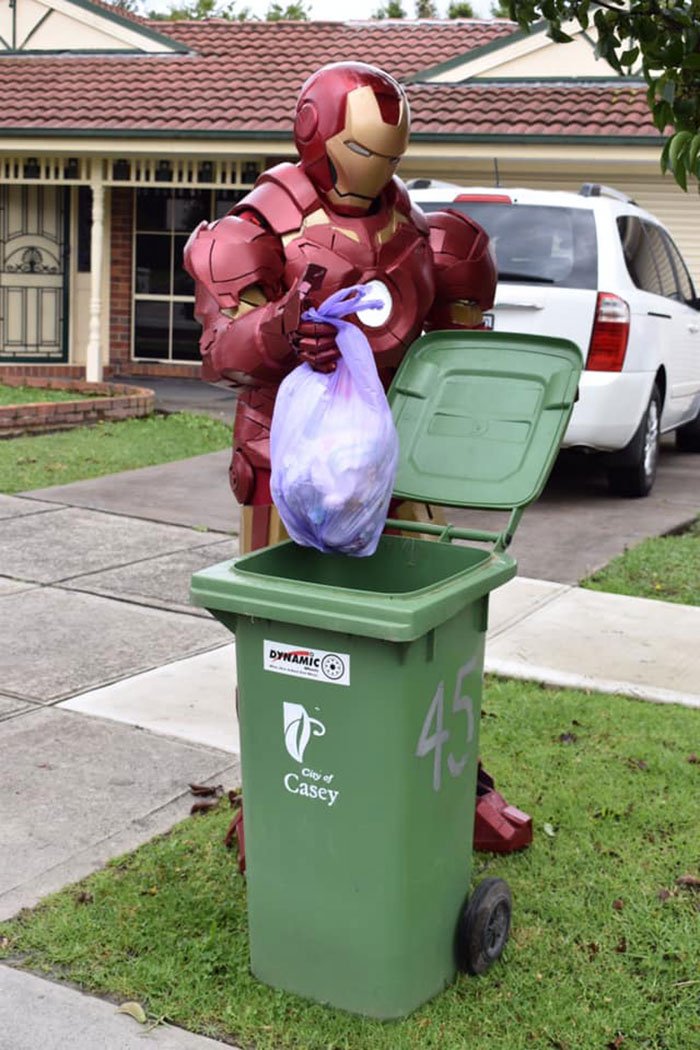 Copelin Gehlsen
#19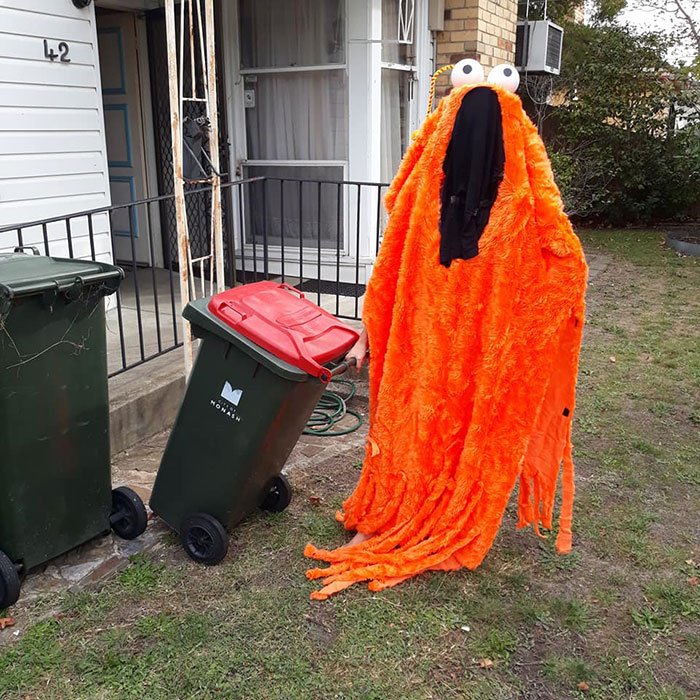 Natalie Petty
#20
Rachel Fisher
#21
Brodie Andrew Scantlebury
#22
Cathy Dunbar
#23
‎Denise Alison
#24
Marshall Foster
#25
Siobhan Murphy
#26
‎Imogen Jaylin
#27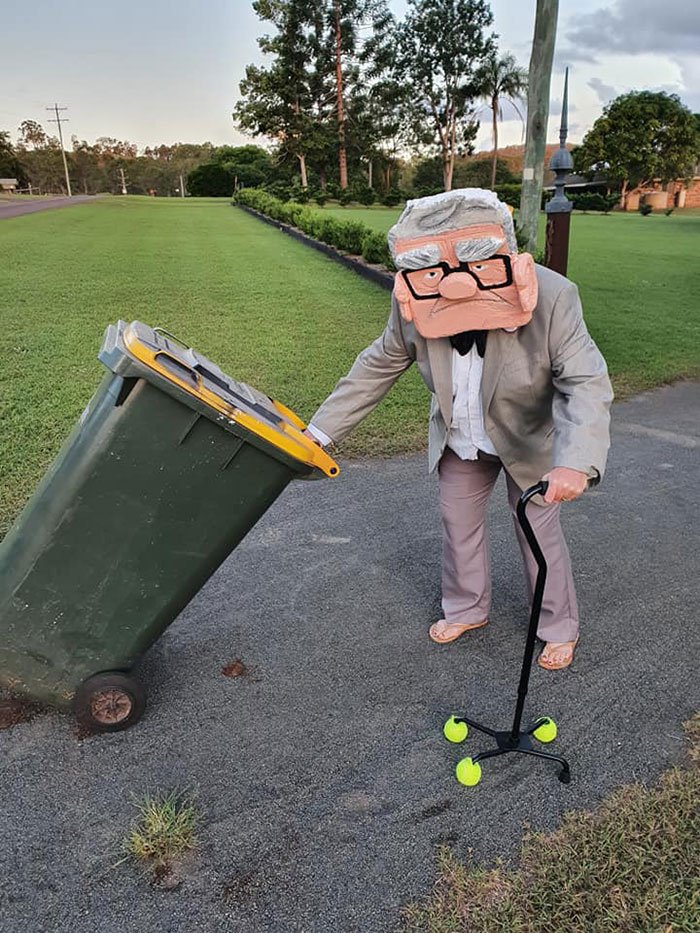 ‎Samantha Hansen
#28
Gayle Franklin
#29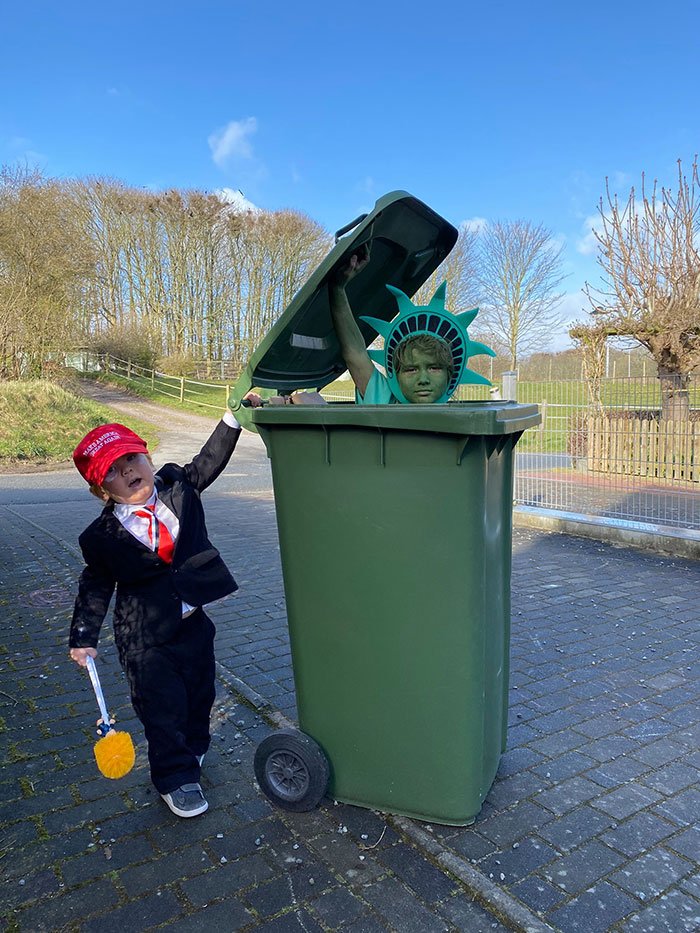 Elisa Mulvihill
#30
Jack Robert