Staying with a brother or sister means sharing candy bars, fighting over favorite toys and interestingly thinking 'Mom loves him'/her more.'
Growing up with a brother or sister means learning how to be responsible as well as how to compromise. To have a brother or sister also means to have a person who will always be there to support you, or even replace one of your parents.
Individuals from this compilation, however, have proven to know for a fact that having a sibling can be very fun, challenging but never boring.
In light of this, listed here are 18 photos that show how warm as well as hilarious relationships between siblings can be. Enjoy!
#1 'When My Parents Got Married, They Knelt At The Altar & Unknown To My Dad, His Brother Wrote This On The Bottom Of His Shoes'
© emilybowser / Reddit
#2 'My Wife & Her Sister Recreating The Behind-Photo At The Stanley Kubrick Exhibition'
© Shed47 / Imgur
#3 'My Sister Was Unhappy About My Interpretation Of Her Upside Down Ultrasound'
© jmkillilea2 / Reddit
#4 The Switch Got Pretty Hilarious
© DirtyDrummerJ / Imgur
#5 'I & My Brother Are Celebrating 4 Years Cancer Free'
© P_as_n_Pterodactyl / Reddit
#6 'My Nana & Her Sister Came Visiting, Wearing The Same Exact Shirt'
© nerdpoon / Reddit
#7 'Brother Accommodate Me After Husband Left Me!'
© Nagamftw / Reddit
#8 Relationship Get Stronger With Age
© Overheard / Facebook
#9 'Big Brother Cuddling & Singing To Sister'
© Thund3rbolt / Reddit
#10 'My Cool Sister Curled & Crimpled My Hair As We Listened To Her Cassette Tapes'
© jenmalu / Reddit
#11 'Pi Day 3.14 Is The Day My Brother & I Got Adopted'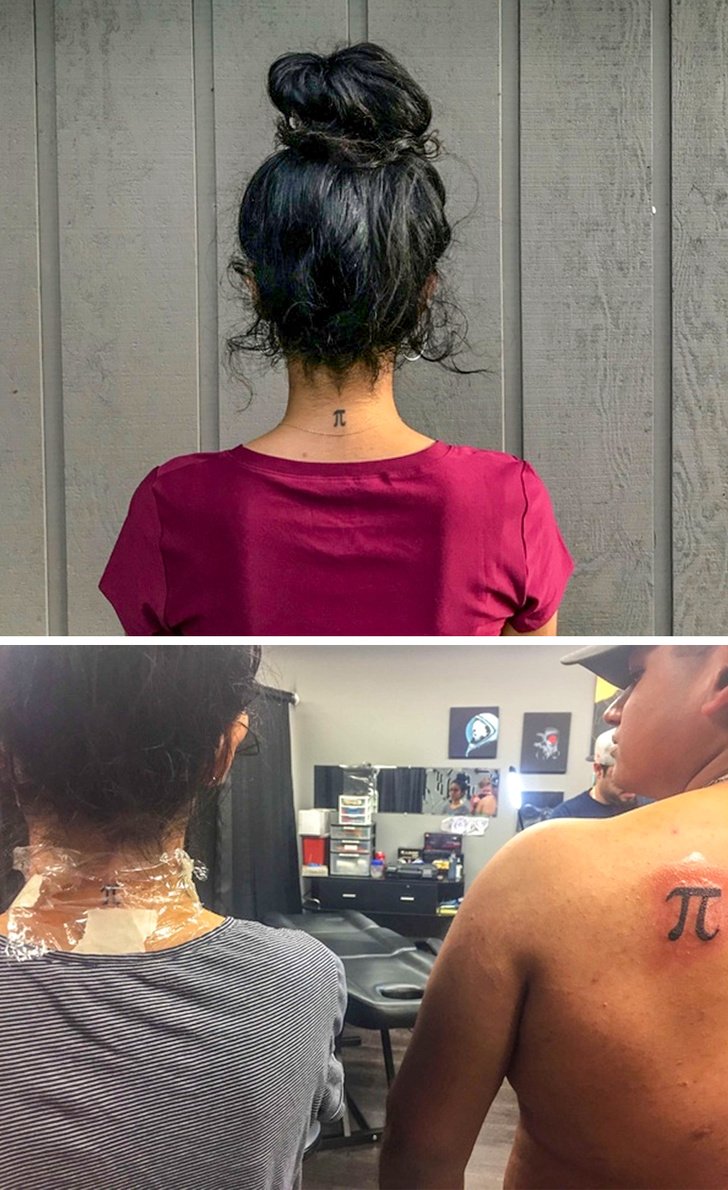 © Tina Bauer / Quora
#12 'When Your Younger Sibling Is Old Enough, You Can Use It Your Advantage'
© hxrvn_ / Twitter
#13 'My Sister Turned My Room Into Her Tiny Loft'
© kiannakg / Twitter
#14 'My Brother Was Too Exhausted To Clean Up Monopoly, So He Threw It In The Trash'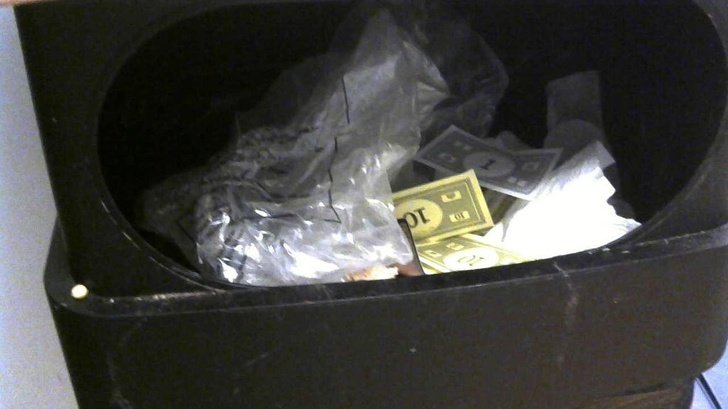 © lil_used_toothbrush / Reddit
#15 'This Happen Each Time I Don't Want To Help My Brother'
© PolzynOFF / Pikabu
#16 'It's Not Easy Being Older Sibling'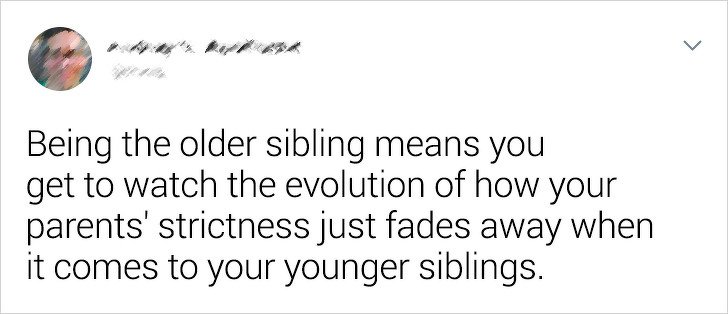 © Indian_stats / Twitter
#17 'My Son On Seeing His Newborn Sister For The 1st Time'
© SpazzedOutRoo / Reddit
#18 'Sister Dressed Up One-Year-Old Younger Sister For The Winter'
© hidden_thunder / Reddit