Freelance illustrator and artist Jenny Jinya has accumulated quite a following. She has up to 163k Facebook followers and 203k on Instagram, and her Good Boy and Black Cat carpets are the flawless reason why.
Jenny does not only create convincing characters and interesting tales, but her works also highpoint thoughtful matters that both wild and domesticated animals face in today's world. Deserted habitant destruction and toxic waste, and many more are some of the problems the illustrator handles.
Her newest bittersweet comic deals with animal abuse in circuses. She visualized the life of a lion at a capability that forces the king of the jungle to perform. Once again, she did a brilliant job showing how harsh people can be towards the beings we share this world with.
More info: Jenny-Jinya.com | Facebook | Instagram | Twitter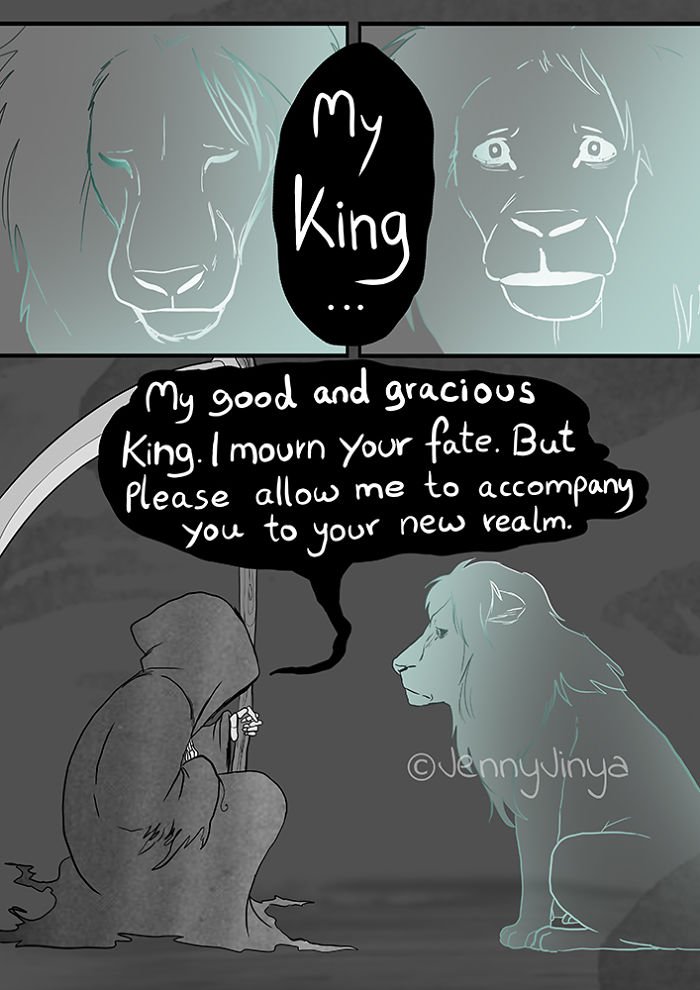 JennyJinya
For this particular comic, Jenny chose a lion but she reviewed she's talking on behalf of all animals that are badly treated for the sake of selling tickets. 'It wouldn't have mattered I had shown an elephant or a lion. Wild animals have freedom, they should search, shield their families, and sleep in the sun.' Jenny explained.
The illustrator is mostly concerned about bringing attention to those who don't really have a voice to speak for themselves but, unhappily some people get a wrong message. This involves both the publisher and individuals who carelessly reshare her content.
'The issue is many at times they don't share my complete comics, only individual pages. They also frequently leave out the last page where I define the problem and share links for additional information or contributions.' Jenny added.
Users Reacted Positively To Jenny's Comic