So, the day of love has arrived. That beautiful day where there is a feeling of warmth and affection for our loved one. This is that time of the year where we make all those rosy cards, buy our partners flowers, gifts, and all the romantic stuff while some tend to go all the way to do something creative and surprise people with something they could have never expected and hence expecting the customers to buy them to surprise their partner.
Well, this creativity is appreciated by most of the people, because it takes a lot of effort to be that creative and create something personalized for an occasion. But, just like everything else, this can go wrong too. There are times when Valentine's Day designs just fail miserably and they become nothing more than a piece of waste. We bring to you a compilation of some very questionable merchandise and some Valentine's Day idea that went completely wrong. So wrong, that you would want to take another look at all of them from toys that want to "death you" to heart-shaped cuts of meat.
#1 What about bringing your wife and girlfriend at the same time?
emansih -Via
#2 We are wondering how many ladies would fight for this, to make their Valentine's Day ideal!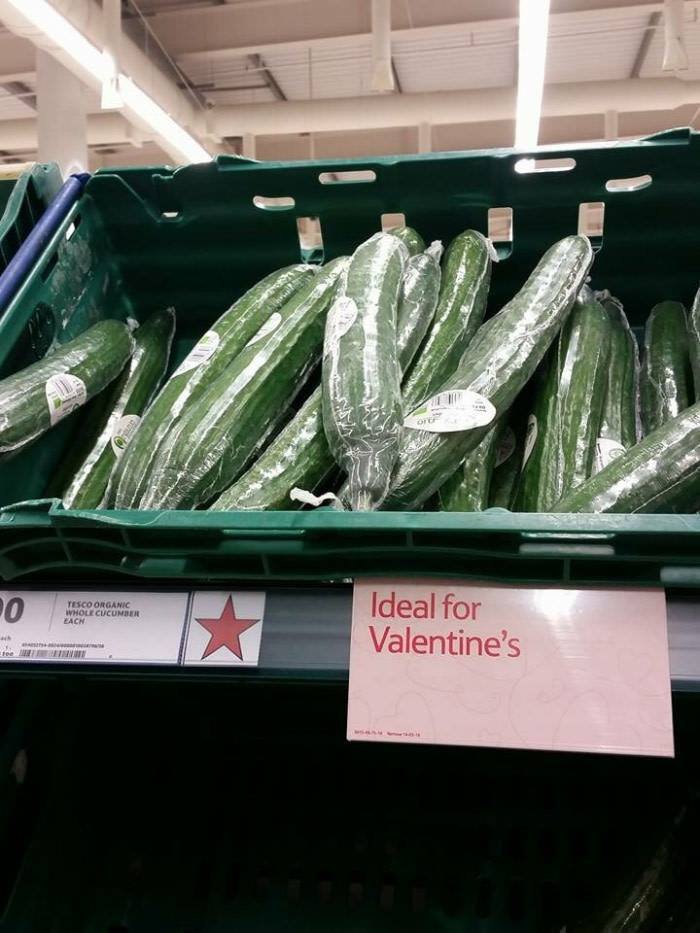 h0axed -Via
#3 Who shares their love with their dad like this?
fab_254 -Via
#4 Is it just us who think that this is misogynistic?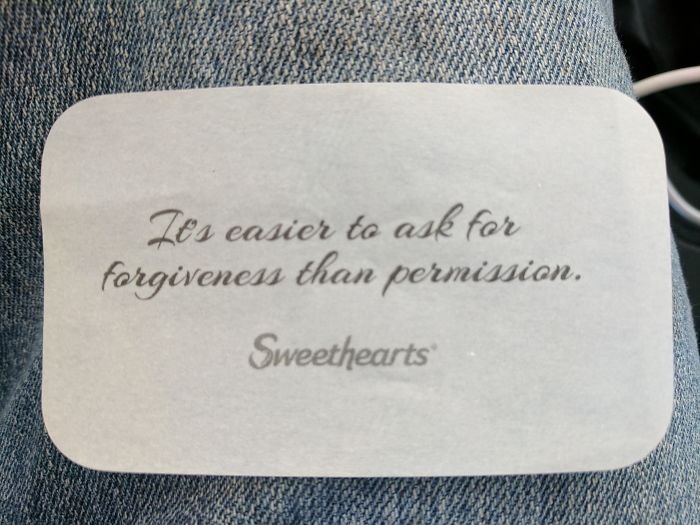 supernate91 -Via
#5 We can't be making love with our sisters!
ImagesOfNetwork -Via
#6 A perfect gift to ruin your Valentine's day
SSJwiggy -Via
#7 A Dong? That is hilarious
OMGitsHotshot -Via
#8 "I sloth You" will make your Valentine do anything for you
Bad_Elephant -Via
#9 That heart-shaped splitter looks like a nut sack and we cannot stop laughing
sksksk1989 -Via
#10 Something we would not like to give or get, especially on Valentine's Day
collegehumor.com -Via
#11 That's how people in the adult industry would celebrate Valentine's Day
#12 Not even meat lovers would approve of this gift on Valentine's Day
MADFOX -Via
#13 What are these pills doing in Valentine's section of the supermarket?
dok114 -Via
#14 That is something you should definitely avoid gifting you girl on Valentine's Day
laurenharshman -Via
#15 Things that go wrong, completely!
JeepersMedia -Via
#16 Really?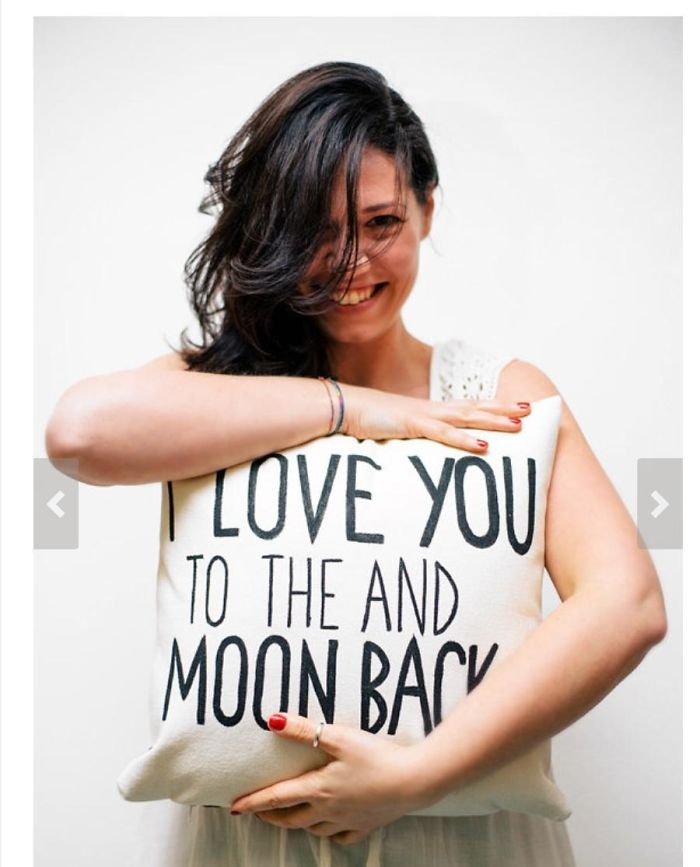 JaclynMeOff -Via
#17 What's yourself? How do we love it?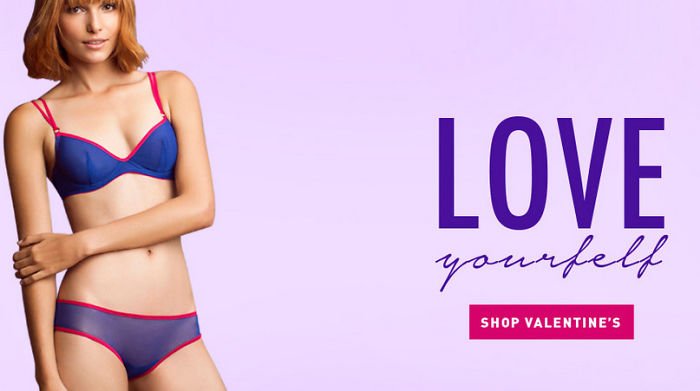 2lisimst -Via
#18 Took us a second to look at this Valentine's Day card to get it
eonomine -Via
#19 The couple chosen for this white castle valentine's day ad
Keikobad -Via
#20 Hopefully it has another arm on the other side
gillonq -Via
#21 That lollipop is for Valentine's day
touny71 -Via
#22 Unfaithful is the perfect gift. So share the love?
#23 There's some love the cupid is giving to that heart
Dragonslayer403 -Via
#24 Resse! That's a nutsack and not a heart!
4_eleven -Via
#25 Until death takes them apart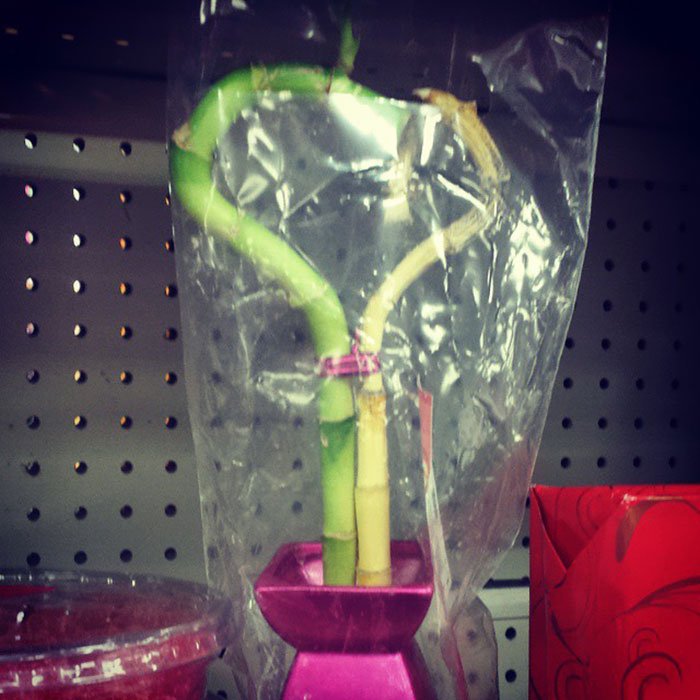 danielle_despres -Via
#26 The best "LOVE" banner for Valentine's Day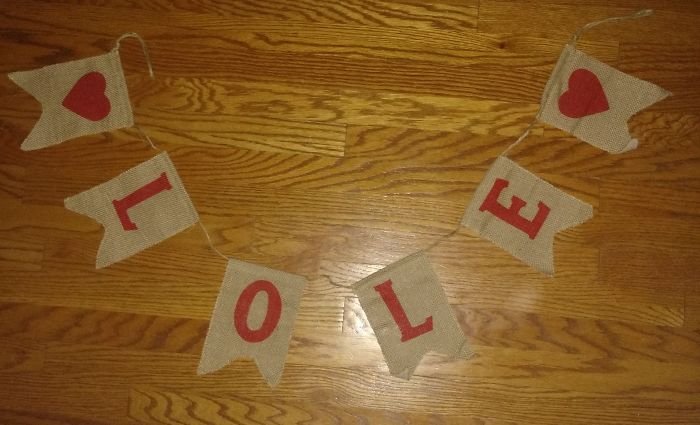 Joe2pointOh -Via
#27 Broken heart for Valentine's
CoachVega -Via
#28 They can fix that sign in 11 days
Grangee -Via
#29 People at Target messed this up
theKleShay -Via
#30 Gift it to your valentine and be ready to take it back with some cuss words, maybe!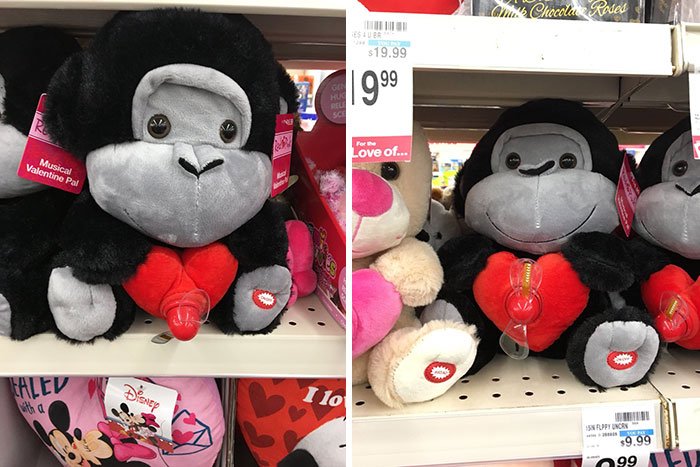 ctaoras -Via