Every cat owner knows that the fluffy and adorable creature can be complete troublemakers. They don't really have the best reputation among the rest of the pet familiars. Most of us will agree that they can be selfish, heartless and cold animals but they are funny too. These fluffy felines just love to stuff themselves into compartments of any size. Whether it's a drawer, a laundry basket or maybe their all-time favorite cardboard box, they can't resist them. Not only these but have you ever seen a cat sitting and relaxing on a glass table? Perhaps always.
Cats love to climb and lie on tables all day. And when you look up from underneath you will see the world through a whole new perspective. So here we have a few hilarious pictures of cats sitting on glass tables. Some of them look like a spaceship, while others are simply sweet.
#1 Every Step You Take Every Bag You Shake Every Fish You Bake I'll Be Watching You!
rexiecat -Via
#2 My Mother Just Sent Me This Picture.. She Just Woke Up And Had This Fella Sleeping Over Her Bed
Netblast -Via
#3 Glass Bowl Of Cat!
Luca_Lastname -Via
#4 The Tongue Out Tuesday Vibes In Combeanation With Some Chubbiness And Bootyfulness
rexiecat -Via
#5 Mikan Is Always Crushed
chiyo.mame -Via
#6 Hover Cat Is Here
#7 Bean Paws
peghah_maleknejad -Via
#8 The Most Spectacular View From The Bottom
chiyo.mame -Via
#9 Oh Hello. I Didn't See You Down There
AviahWinchester -Via
#10 MRW I Have No Money And I See People Eating Delicious Food In Cafes
#11 Cats Are Liquid
boopyouonthenose -Via
#12 Sleeping Like That
chatoranekogen -Via
#13 Wish You A Pawsome Day. Beautiful Pawsies Lola And Nina
ladylolathecat -Via
#14 Melting Cloud
Lobo2ffs -Via
#15 Looking Up At A Full Set Of Jellybeans
DCLanger -Via
#16 I See What You Are Cooking
doparcel -Via
#17 Squishy Boi
narwhal-lord14 -Via
#18 The Anatomy Of A Catloaf
#19 Floof
#20 Chubby Cheeks
Lina____ -Via
#21 Kitty Had A Hard Night
SgtLemming -Via
#22 I Notice You Looking At Muh Belleh!!!
Lisa_Corum -Via
#23 Feeling Sleepy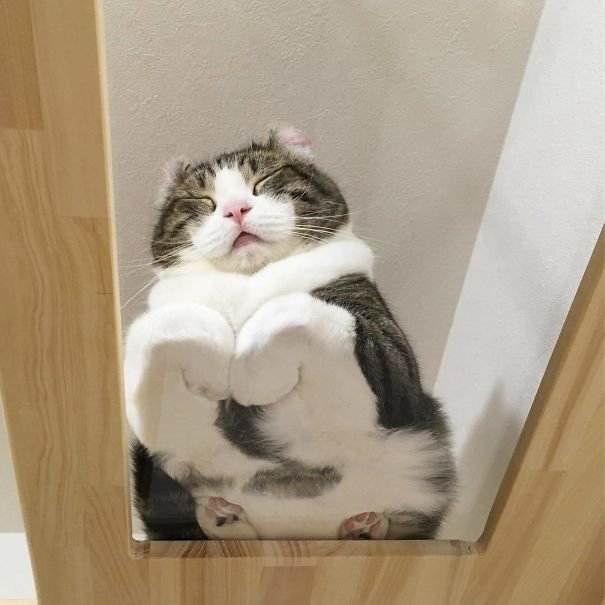 sidshembekar -Via
#24 Cutest Gremlin Ever
monty_theking -Via
#25 Human If You Post This We Are Going To Have Problems
chanceofchance -Via
#26 A Curled Peet, Jellybean Toes Fully On Display
emptydictionary -Via
#27 Is There Even Such A Thing As Too Many Wrinkles?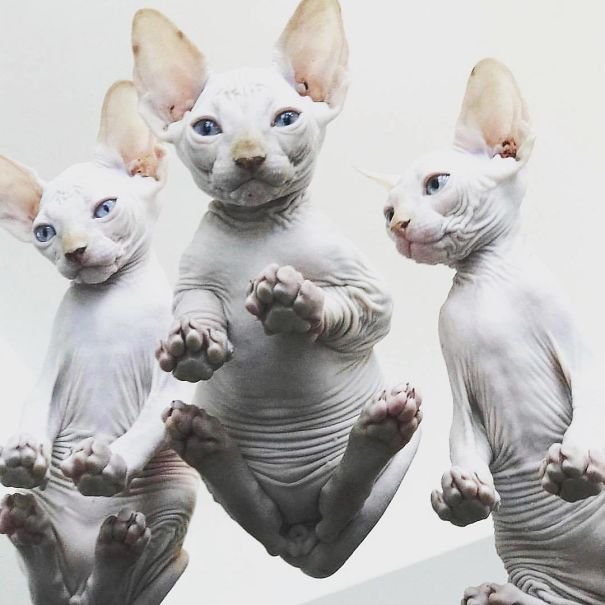 cata_thesphynx -Via
#28 Pete Cleaning On Glass
mamaroo10 -Via
#29 Fat Loaf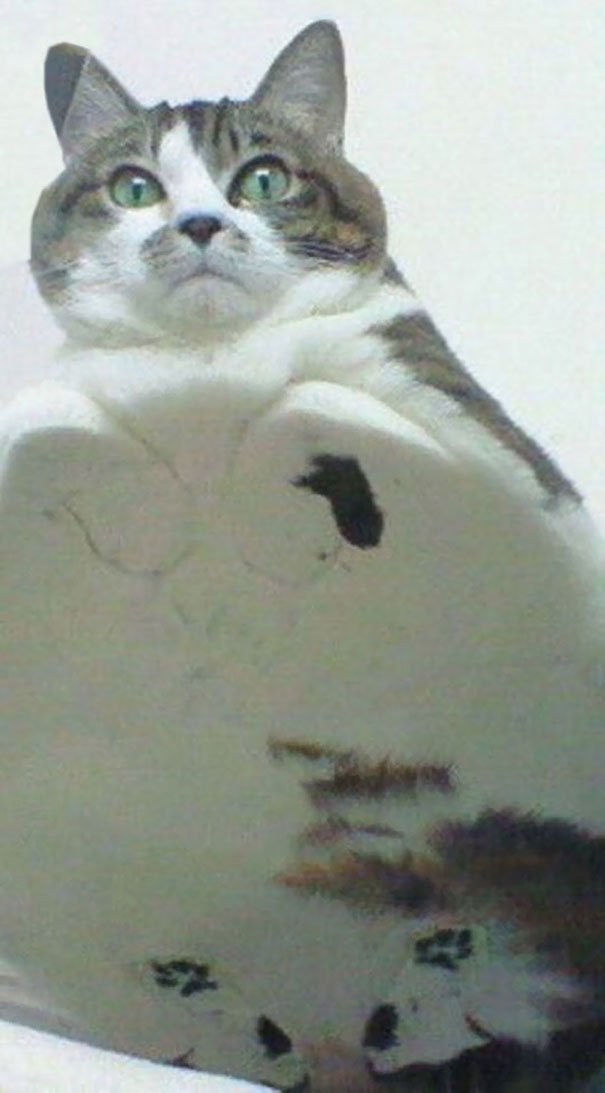 #30 "Human, Look At Ma Beans!"
sidshembekar -Via