Today, everything is available to us at the touch of our fingers because of the Internet. We can connect with anyone that we want to in the easiest way possible, we can shop whatever we want in the easiest way possible. Online shopping is one of the most widely used applications of the internet and we all use it to get stuff. It is because it is easy and also gets us the stuff delivered at our doorstep. But just like everything, there are two sides to this story too. Sometimes, it can be a scam and a few people might fall prey to it.
They show you pictures of a really attractive product and then when you order it and it arrives, it breaks your heart because they set your expectations up so high with those pictures and how they got it all wrong and cheated you.
We bring you similar stories, where people bought something they really liked over the internet and then had to deal with a strong disappointment because it was not at all what they planned to get.
#1 Masks that make you look like a nightmare
© TrixiDelite / reddit -Via
#2 Here is the seller throwing a white lie and then denying it
© Lilly_1337 / reddit -Via
#3 How can this ring fit a finger of an adult human?
© alwaysgrea / reddit -Via
#4 Everything that shines is not gold
mrsmeganroyer -Via
#5 This is way too big than someone can imagine this dress to be
© faarraahh_ / twitter -Via
#6 We think, they should've written "kids" instead of "boys"
© Jaget23 / imgur -Via
#7 You must consider this pan if you are planning to starve a little
© RickHedge / reddit -Via
#8 The manufacturers went way too beyond to make it look like a bear
© Brewkake / reddit -Via
#9 And that is not even a mermaid
© Roses88 / reddit -Via
#10 Only monks would like that sort of transition
© joshxdavid / twitter -Via
#11 Buying utensils online can really help you lose weight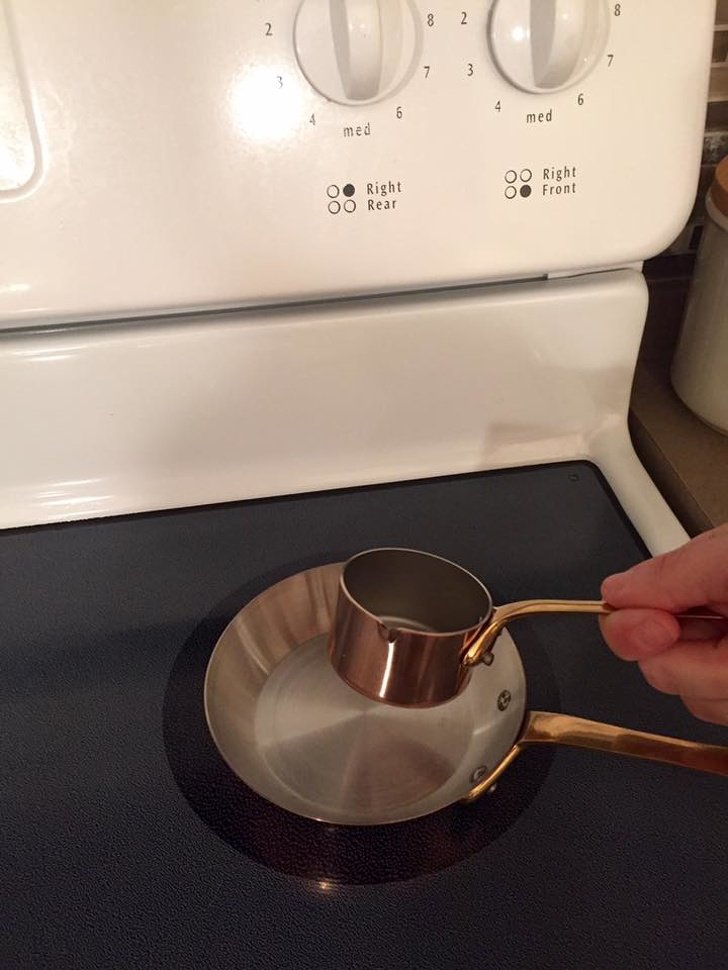 © Laura Page / facebook -Via
#12 It is hard to find a similarity than finding a difference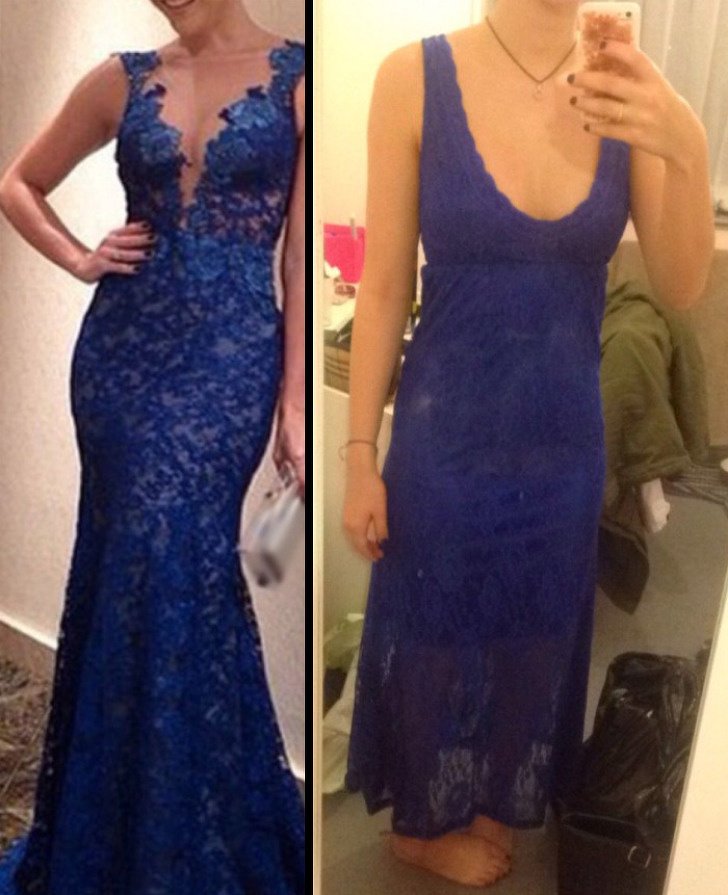 © 8eth_thomas / twitter -Via
#13 Lesson learned! Always check the size
© LambLegs / reddit -Via
#14 Who is going to buy this tent?
© Kellymcdouble / imgur -Via
#15 It's for cats and we were thought it was for humans
© Risky_Clicking / reddit -Via
#16 Harry and Meghan better not see this
© DionLimTV / twitter -Via
#17 She ordered 200 pins but we believe she didn't read any description
© ololoalala / Pikabu -Via
#18 A brutal Expectations Vs Reality
© lady_viral / twitter -Via
#19 Disappointment again!
© __sincerelykyra / twitter -Via
#20 "My husband likes novelty socks. Guess I really knocked it out of the park with these personalized socks of our daughter..."
© Mmartin50538 / reddit -Via