Canada is known for its nice people, except for the ducks. Canada is also known for the amazing nature and many Americans are often surprised by the decent manners they employ. The people love hockey and seem to experience a lot of sun at one time, yet, very heavy snow on other days. It can be absolutely lovely or deadly, depending on where the sun is.
Oh, and don't forget about their warning signs that truly shows the spirit of a Canadian. Absolutely can't find that anywhere else.
Here are also several surprising facts about Canada that not even avid travelers may know about!
#1 When someone says it's cold in Canada, it's not always true for everyone.
© Hell_hath_no / reddit -Via
#2 You can also experience three different seasons in one day here.
© goodluck_canuck / reddit -Via
#3 Prime Minister Justin Trudeau loves to show off his outstanding taste in socks.
© AP/EAST NEWS -Via
© AP/EAST NEWS -Via
© AP/East News -Via
#4 Hockey is important. More important that classes, apparently!
© Stolengoose / reddit -Via
#5 It's not only the maple syrup that's popular.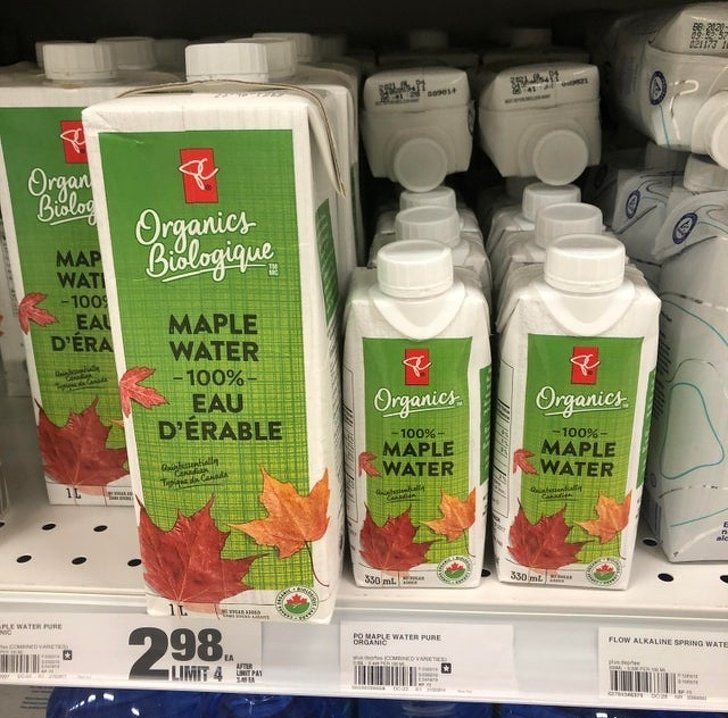 © hippiesinthewind / reddit -Via
#6 And they also have a specific ketchup for bacon.
© HarryTOMalley / reddit -Via
#7 And they have birds to represent the clock in Canada.
© spiritbx / reddit -Via
#8 Moose also kind of rule the roadway.
© Timothy Fath / Twitter -Via
#9 A lot of things not to flush, but most importantly, your hopes and dreams.
© Mrs-Davis / reddit -Via
#10 Even deers follow the rules here. What else is your excuse?
© thechosenone6969 / reddit -Via
#11 It's not proper vandalism without this.
© FudgeRubDown / reddit -Via
#12 They always apologize when they know you'll feel bad about things.
© YT_The1boi / reddit -Via
#13 Ah, it's snowing. No worries. I'll wear my shorts and T-shirt to class today.
© Poisonousking / reddit -Via
#14 Just wash your hands.
© GeorgesVezina99 / reddi -Via
#15 Canadian policemen is always ready to help.
© Russellsteppin721 / reddit -Via
#16 Doesn't matter if that's changing a flat tire or buying a girl's cupcake!
© unknown / reddit -Via
#17 And this is the kind of 'clash' between citizens and policemen during a parade in Canada.
REUTERS/Mark Blinch
#18 You should also let nature do your makeup and hairdo in Canada.
© TipsyDaisy / imgur -Via
#19 This is why dino enjoys living in this country.
© DannyB1aze / reddit -Via
#20 One of Canada's biggest horror would be their baseball size hails.
© /mcollins_fotos / reddit -Via
#21 That dog looks like it's on steroids.
© BookerDeWittsCarbine / reddit -Via
#22 Winter is just harsh in Canada like that.
© Surfincloud9 / reddit -Via
#23 Witches are also expected to follow proper broom-flying regulations!
© jamieklinger / imgur -Via