If you are new to the world of love, it's best to know it doesn't always give a clear route. Sometimes it can present you with a road filled with obstacles, open abyss, and stormy trails, and at often times grant an unanticipated stop sign.
And when this happens, it remains just YOU until love gives again a brand new opportunity. While it's actually the best thing about love – New beginnings – it helps heal up the past rejections with humor.
BrightHumanity appreciates genuine love but has compiled for you tweets Comedian Eden Dranger got when she asked Twitter users to share the worst rejections ever experienced. We're certain a few would be relatable.
More Info: Twitter
#1 'A Girl I Wholeheartedly Wish Was My Sister'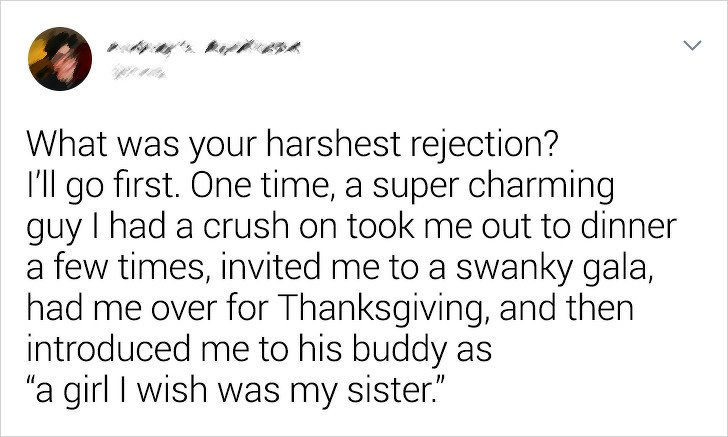 © Eden_Eats / Twitter
#2 The Obvious Conspiracy
© BrezzyHayter / Twitter
#3 'Ever Think Someone Is Cute……'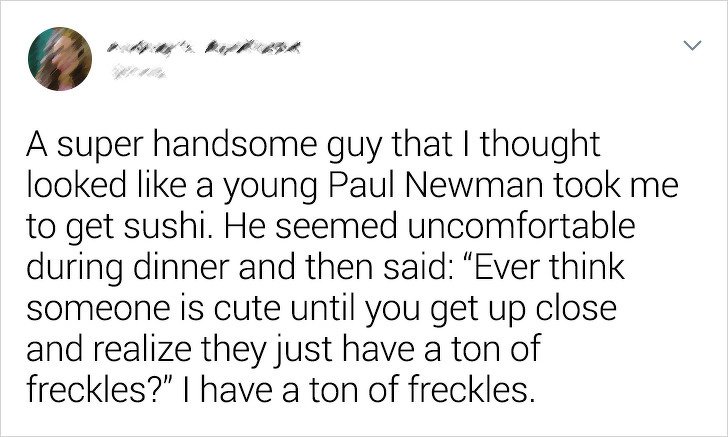 © dcamrealtor / Twitter
#4 Discussion on Star Wars Was Too Much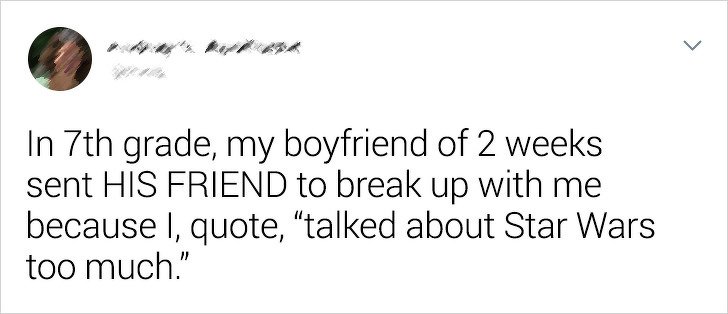 © KLPenington / Twitter
#5 You Loved Me, Not In Public
© TheAddisfaction / Twitter
#6 The Continuous Laughter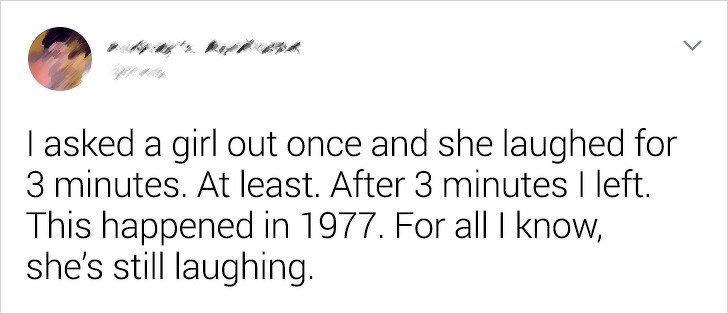 © ThomasOMinnema / Twitter
#7 Double! Double! Surprise
© IreneKostko / Twitter
#8 Taken As A Subtle Hint

© PesterClark / Twitter
#9 Bitter Sweet Memories….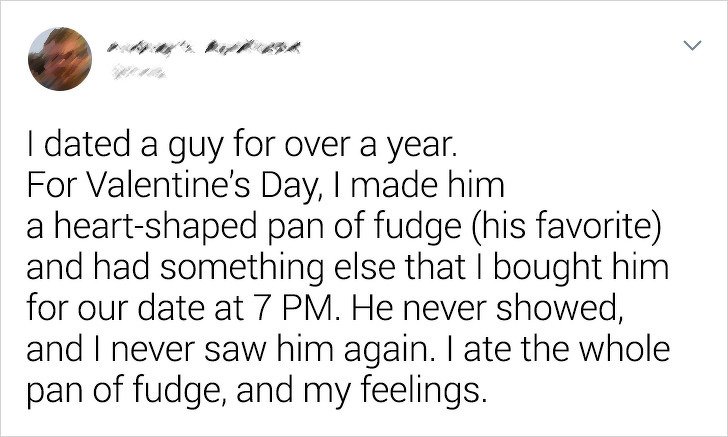 © sarcasmic92 / Twitter
#10 'I Wish All Girls Were Like You'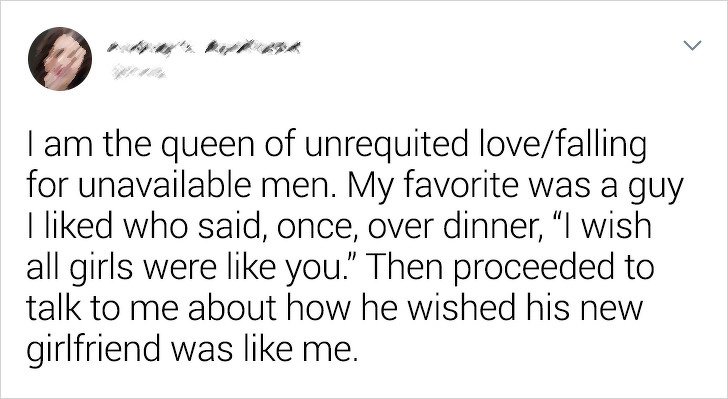 © sovereignann / Twitter
#11 The Pained Loser

© starlightdream / Twitter
#12 The Idea Is Better Than In Reality'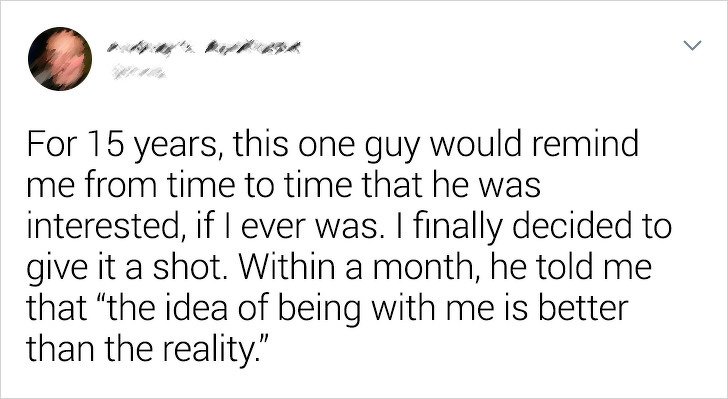 © Pippsta / Twitter
#13 'Would You Like To Dance'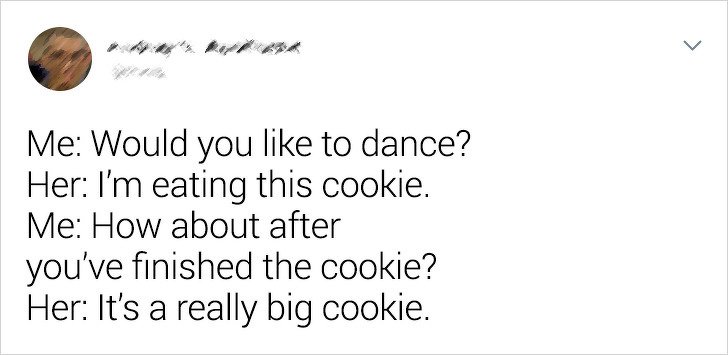 © bruce_y_lee / Twitter
#14 The Ideal Prince Charming
© IamKarenBoBaran / Twitter
#15 A One Night Stand Relationship Or Nothing Else
© GreyDeLisle / Twitter
#16 My Teeth Are Clearly Fine
© reachwriter / Twitter
#17 'Nobody Likes You'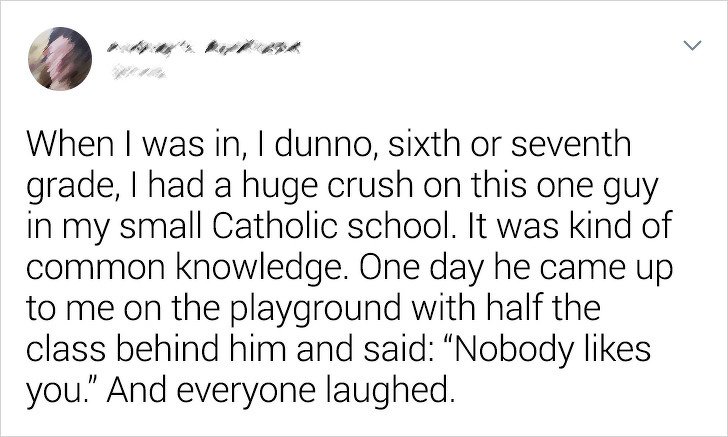 © violetvolume / Twitter
#18 The Irritated Heart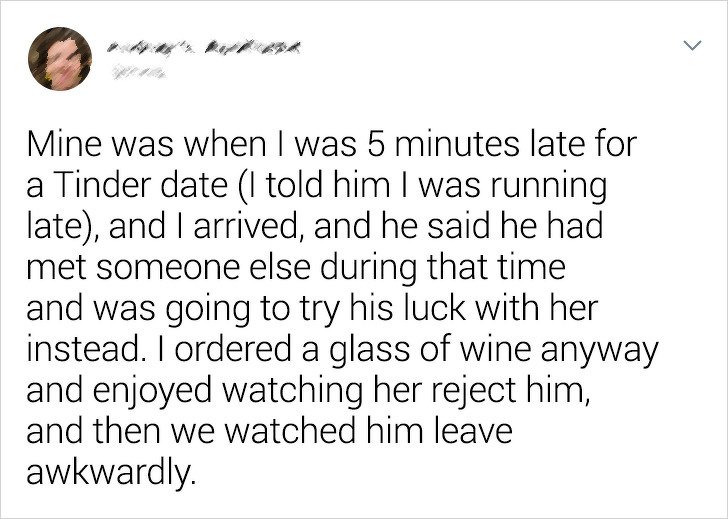 © mspricklefinger / Twitter