Netflix decided that the best Christmas gift for fans of Penn Badgley, 'You' and 'Gossip Girl' is another confirmed and released season of 'You'. The show stars Penn Badgley who previously played the iconic character, Joe Goldberg. He's playing a completely different role in this show, but fans can all unite and agree that it's just Dan, but with a knife.
Needless to say, fans could never imagine themselves having a crush on Dan Humphrey.
Netflix
The arrival of season 2 has got fans saying how much they can't wait to see Dan on screen again.
The CW
In their defense, the two characters do have creepy personalities as stalkers. It's just that Joe gets a knife to make things a little bit more serious for him.
And here are the list of things people have to say about Dan as a psychopath.
#1
#2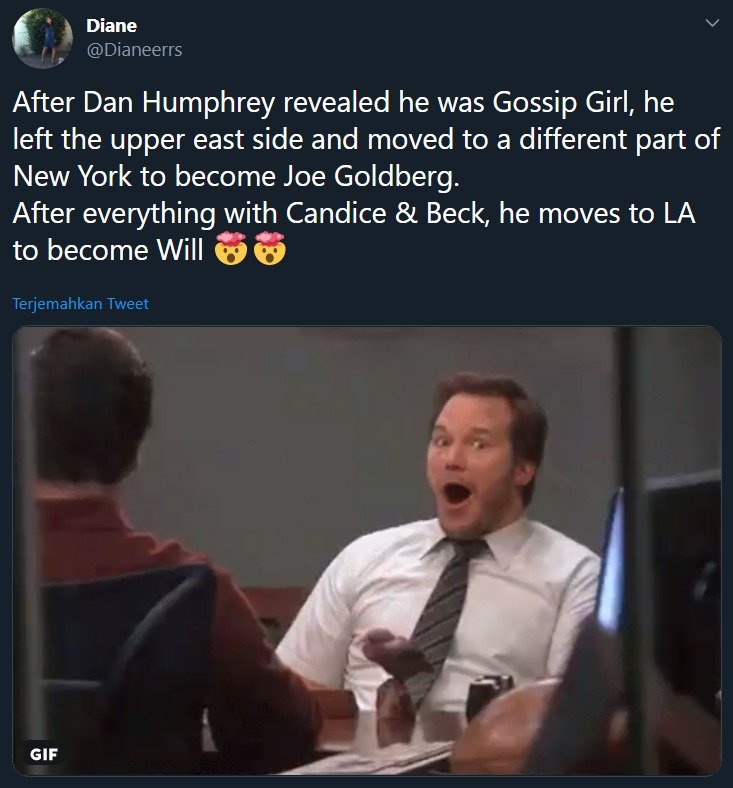 #3
#4
#5
#6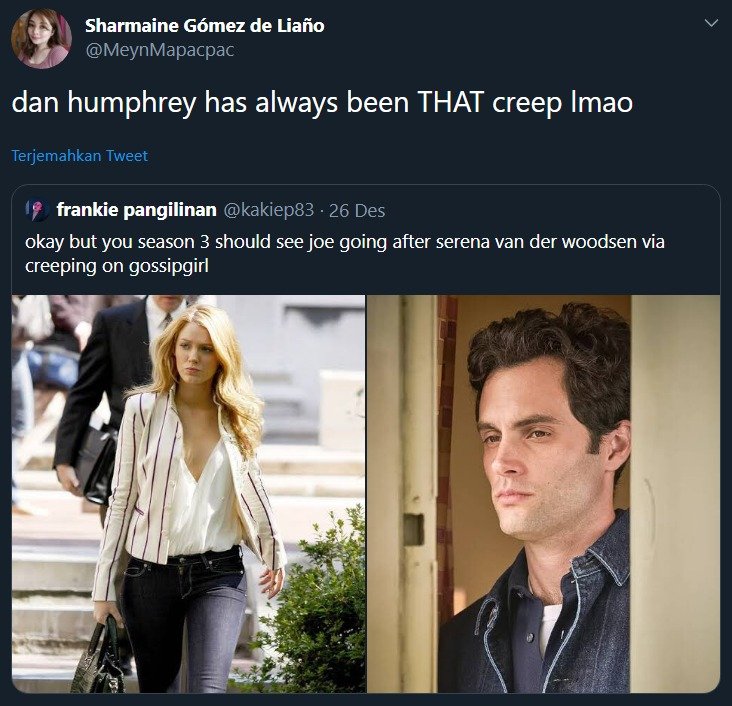 #7
#8
#9

#10

#11
#12
#13
#14
#15