It's pretty common to see famous actors, actresses, and singers to be flocking the same popular brand as they want to look good and glamorous. Especially when it comes to red carpet looks, because they know journalists, fashionistas and fans will judge their wardrobe choices. They may become trendsetters or the talk of the town for their outfits.
But even if the outfits are the same, these celebrities have their own persona that sports a look that no others can copy. Nobody was copying anybody as it was a coincidence and may inspiration that drove them to choose what they wore. But we can agree they all looked gorgeous in their own ways.
These celebrities happen to have worn the same outfit sometime in their life.
Brighthumanity has compiled 17 times that happened where we really don't know who has actually rocked it better.
Jennifer Lopez and Kris Jenner
© robzangardi / Instagram © krisjenner / Instagram
Amanda Peet and Meghan Markle
© DDNY / Broadimage / Broad Image / East News © MEGA / Mega Agency / East News
Margot Robbie and Melania Trump
© Gilbert Flores / Broadimage / EAST NEWS © AFP / EAST NEWS
Nicky Hilton and Nicole Kidman
© KCS Presse / MEGA / EAST NEWS © Jordan Strauss / Invision / AP / East News
Miley Cyrus and Lena Dunham
© Gilbert Flores / Broadimage / EAST NEWS © 0000524 / Reporter
Donatella Versace and Christina Aguilera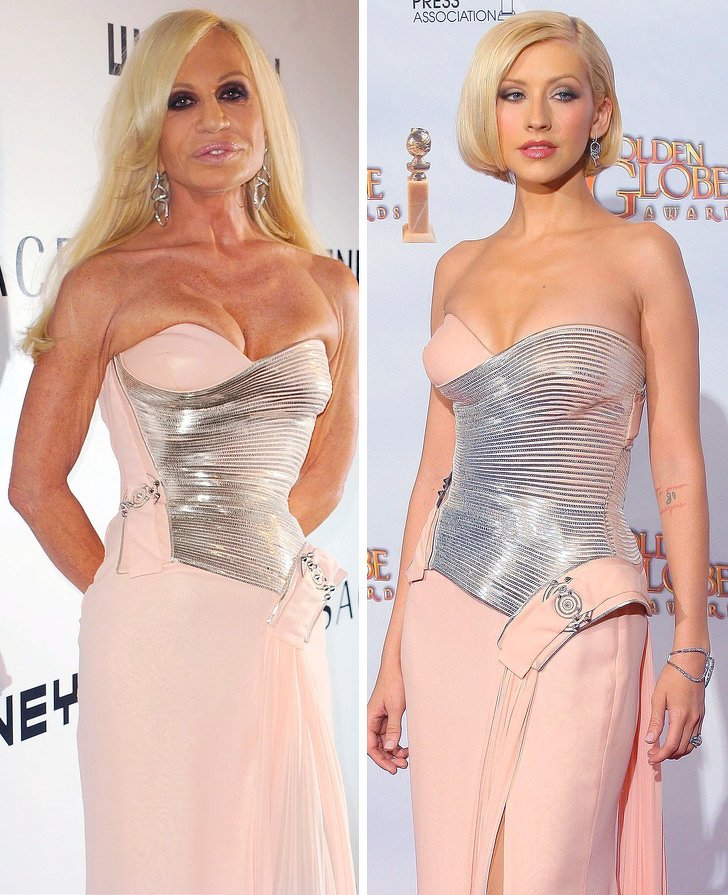 © BIGPICTURESPHOTO.COM / EAST NEWS © AFP / EAST NEWS
Salma Hayek and Irina Shayk
© AFP / EAST NEWS © AFP / EAST NEWS
Zoe Saldana and Kim Kardashian
© Elizabeth Goodenough / Everett Collection / Everett Collection / EAS © Polaris / East News
Reese Witherspoon and Paula Abdul
© NPA / The Grosby Group / EAST NEWS © Gilbert Flores / Broadimage / EAST NEWS
Naomi Watts and Lindsay Lohan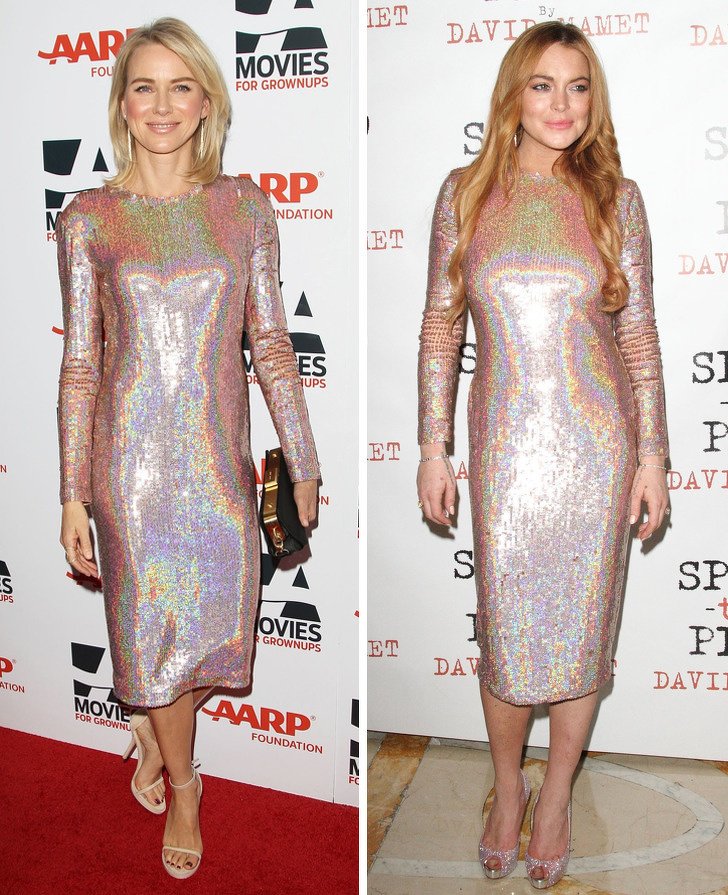 © F. Sadou / AdMedia / Sipa USA / East News © Steve Ross / Capital Pictures / EAST NEWS
Shakira and Pink
© MCMULLAN CO / SIPA / EAST NEWS © MCMULLAN CO / SIPA / EAST NEWS
Lady Gaga and Beyoncé
© EAST NEWS © beyonce / Instagram
Kendall Jenner and Rita Ora
© AFP / EAST NEWS © Joel Ryan / Invision / AP / East News
Lucy Hale and Selena Gomez
© Adam Orchon / Sipa USA seasonal de / East News © AXELLE / BAUER-GRIFFIN / East News
Miley Cyrus and Taraji Henson
© Los Angeles Times / Polaris / East News © Gilbert Flores / Broadimage / EAST NEWS
Zoe Saldana and Paris Hilton
© SIPA PRESS / EAST NEWS © MCMULLAN CO / SIPA / EAST NEWS
Kate Middleton and Drew Barrymore
© Pool / Getty Images © Jack Shea / Starshots / Broadimage / EAST NEWS