This year alone, Disney has shown to be quite successful with its Lion King movie. It has turned out to be one of the best-animated musical/drama movies, most especially as it is a photo-realistic computer-oriented remake.
While the studio has equally remake 'Aladdin and Dumbo' and with Lady and the Tramp as well as Meleficient in the pipeline, an illustrator from Chile has decided to recreate the images of some well-recognized Disney characters.
Titled 'Modern Princesses', Fernanda Suarez also include characters from Video games. Each of the characters has a unique personality and a modern twist perfected by the artist can be seen.
All of the creations are charming, so the question is which one would you go for?
Nevertheless, Fernanda has displayed how famous characters will look like if their movies got released today.
More info: Instagram | deviantart.com | Facebook
#1 Ursula
#2 Anastasia
#3 Anna
#4 Chun-Li
#5 Jessie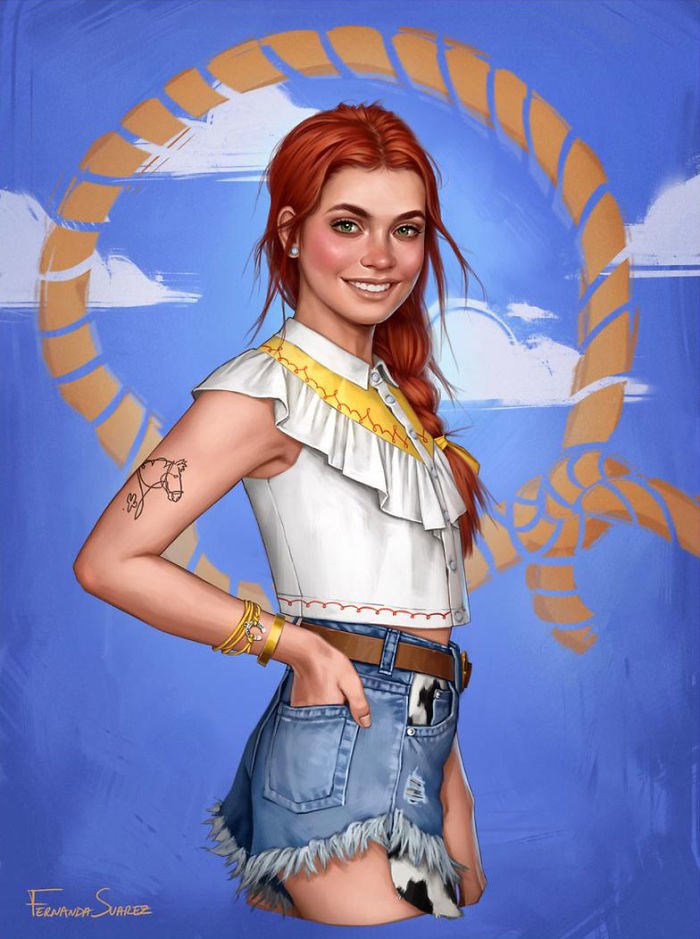 #6 Wendy Darling
#7 Jane
#8 Morrigan Aensland
#9 Princess Peach