With movies seen on Vampire, not all sparkles in the sunlight. And can accurately act like they're warm-blooded.
Realizing the aforementioned, a talented artist, Julia Loopstra has decided to show the world her hilarious comics titled 'Vampire Boyfriend.'
'My motivation comes from the classic children's book illustrations like Quentin Blake and Edward Gorey,' Julia, a 25-Year-Old from California said.

Drawn in a pleasant style, the comics detail a relationship between a pair – Peg and her boyfriend, Neculai (a vampire). Quite hilarious yet heart-touching, kindly enjoy Julia's drawings as compiled by Brighthumanity.
Let get feedback on Julia's illustration and don't forget to share with your vampire loving family and friends.
More info: julialoopstra.com | Vampire Boyfriend | Instagram (Comics) | Twitter

#1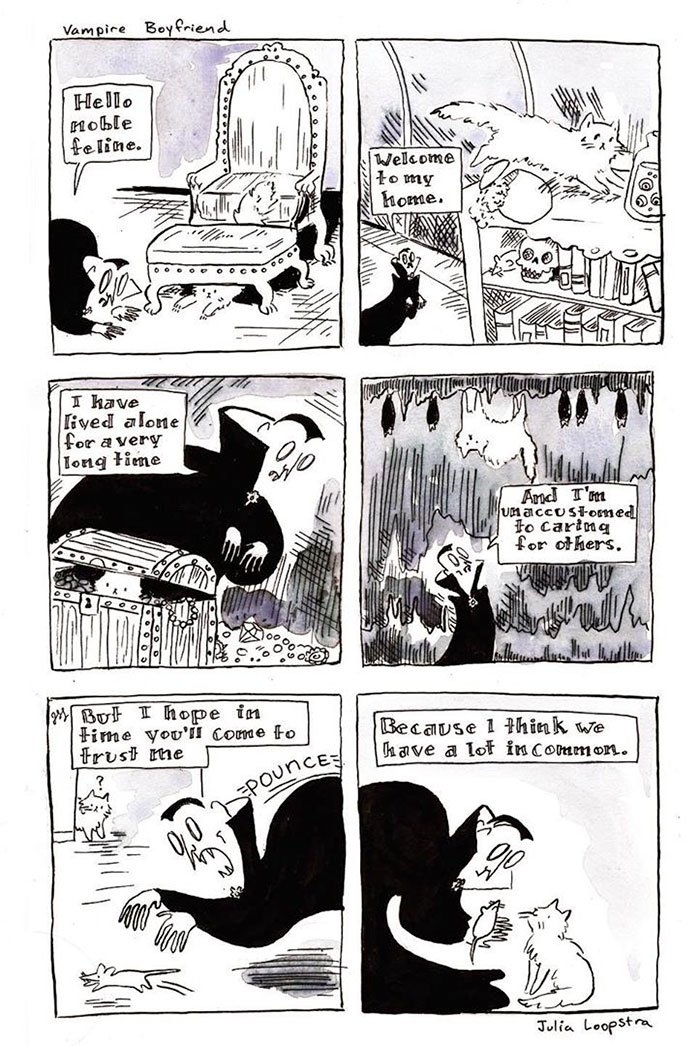 #2
#3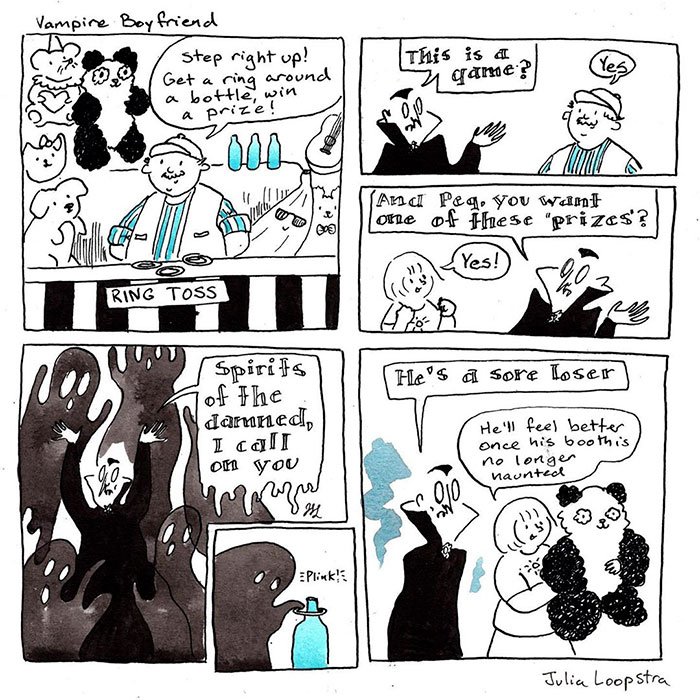 #4
#5
#6
#7
#8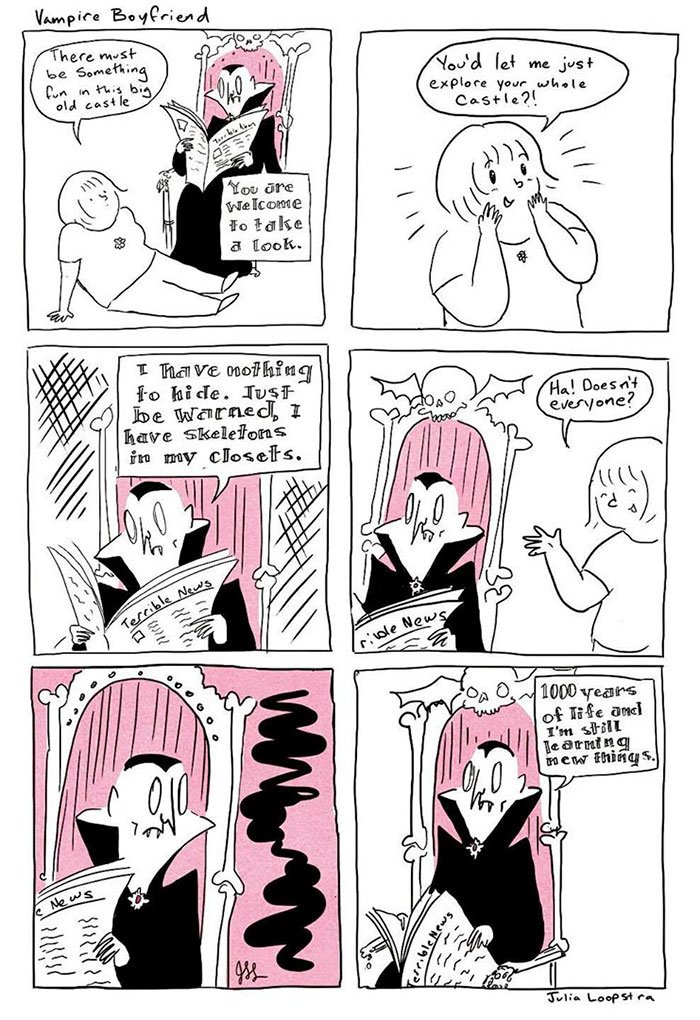 #9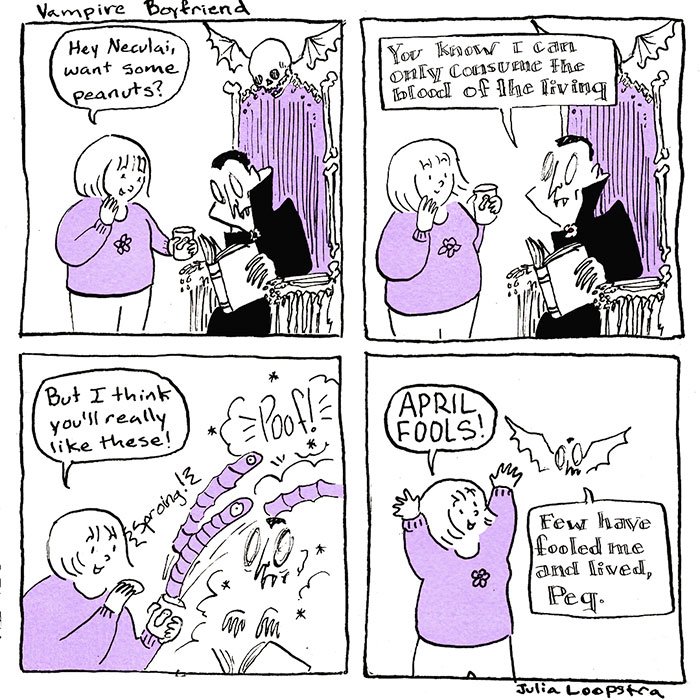 #10
#11
#12
#13
#14
#15
#16
#17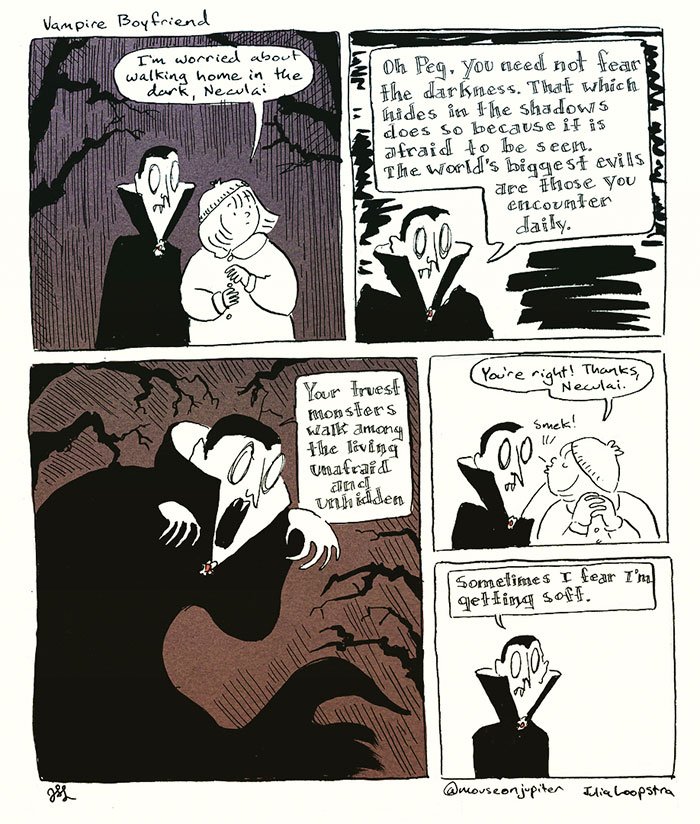 #18
#19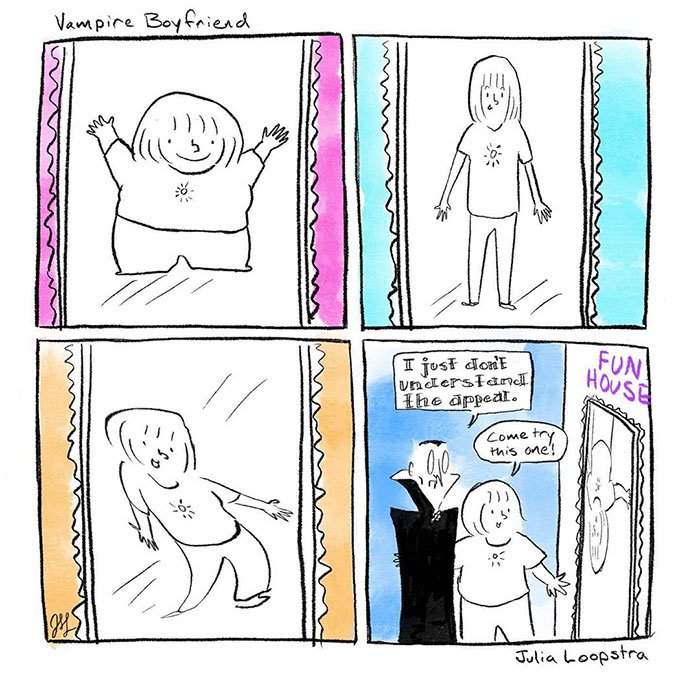 #20
#21
#22
#23
#24
#25
#26
#27
#28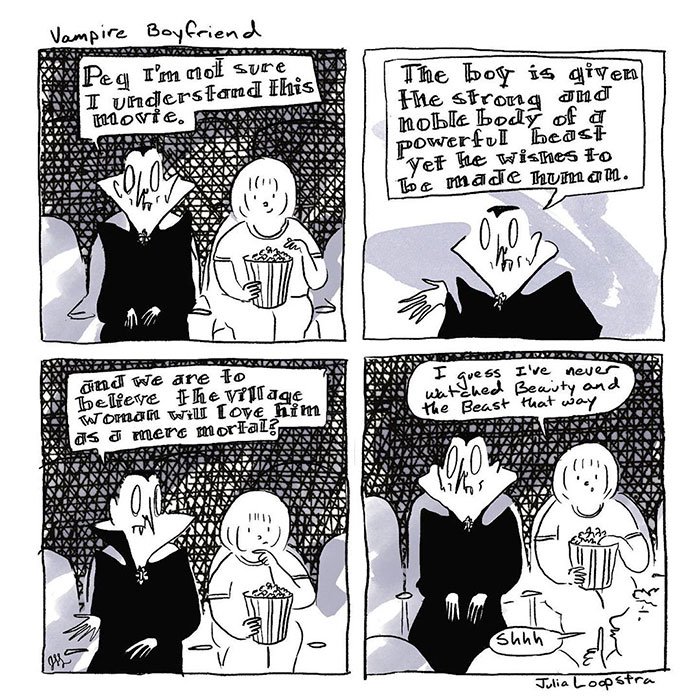 #29
#30