Edi Okoro has been thinking how to best pop the question. Most guys plan a romantic dinner night, do flash mobs and one of my friends managed to rent a whole Premiere-level studio in a theater, show a romantic movie of them both and popped the question with friends sitting stand-by around them.
Okoro has been holding on the ring for so long that he forgot the girlfriend he lives with doesn't know about the right yet! Slightly flustered, he quickly kept the ring and began a challenge for himself and her girlfriend, of course! He announced it on Facebook in the following post.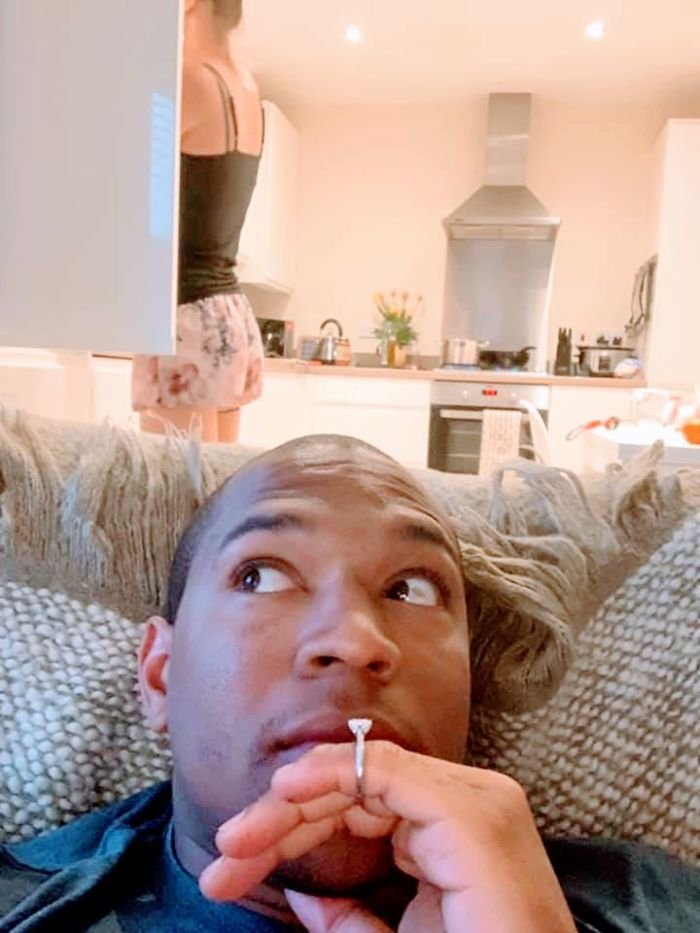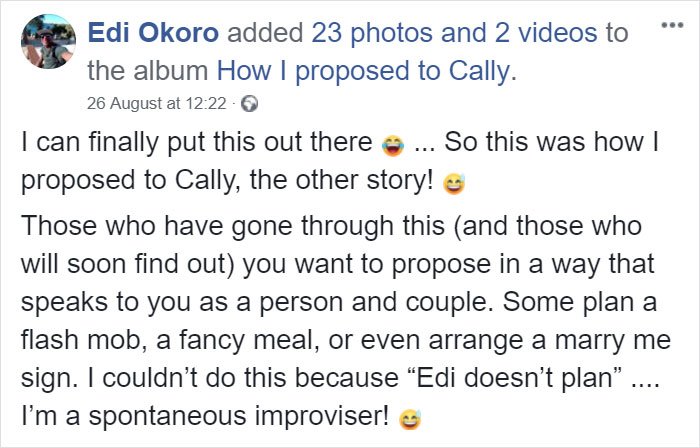 Thus, it began.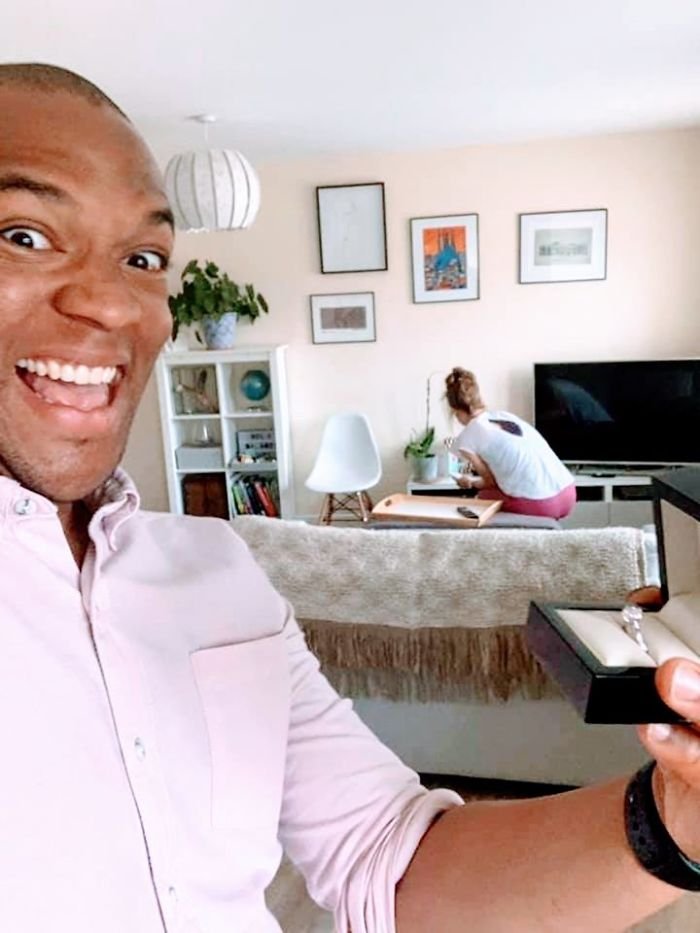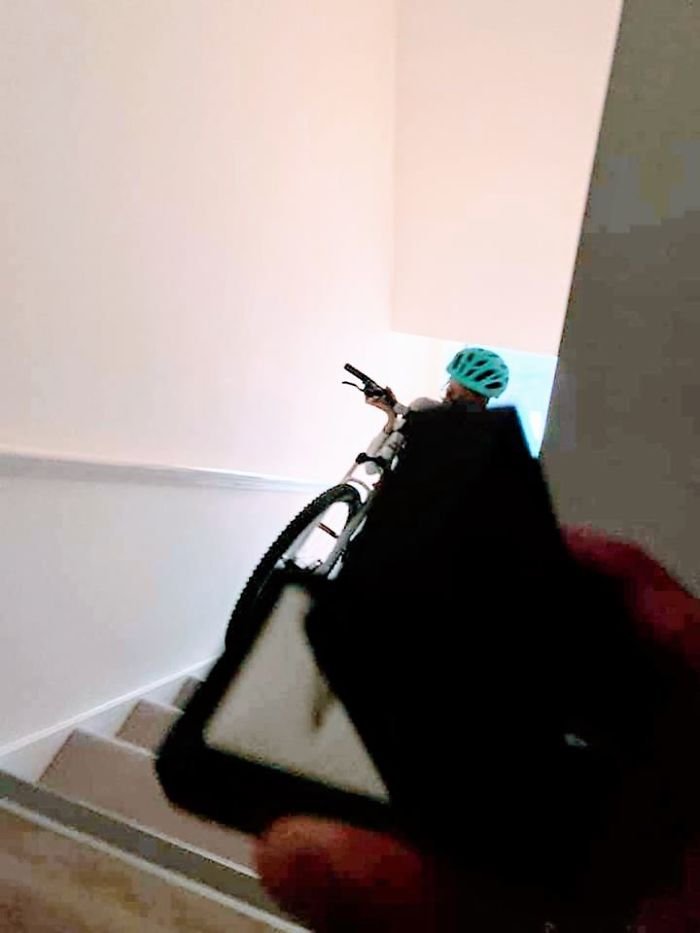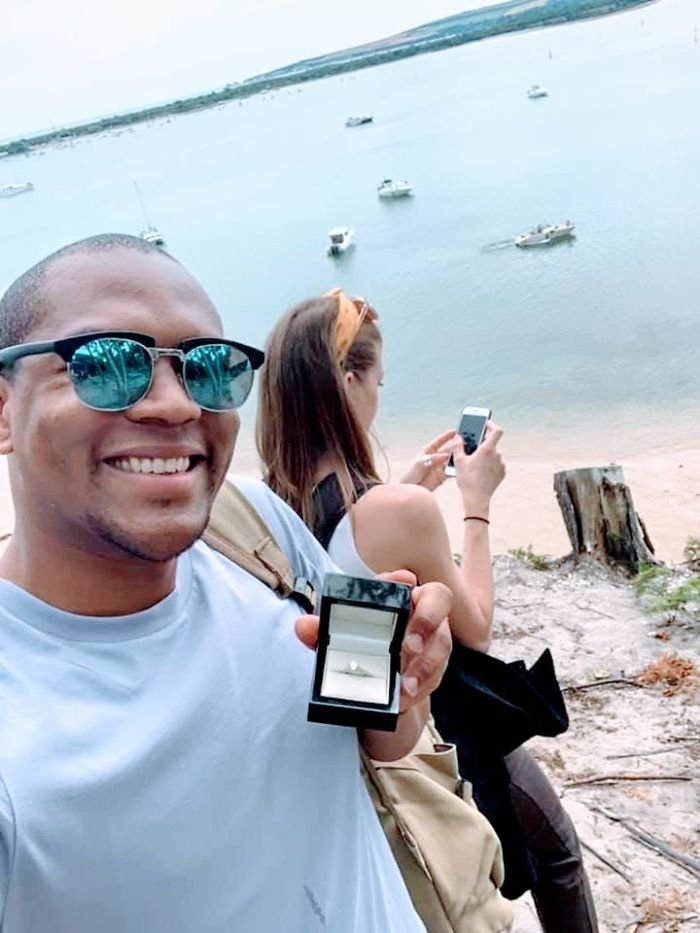 It got to a point where he'd even taken videos of it!
He DID pop the question - and the challenge was done.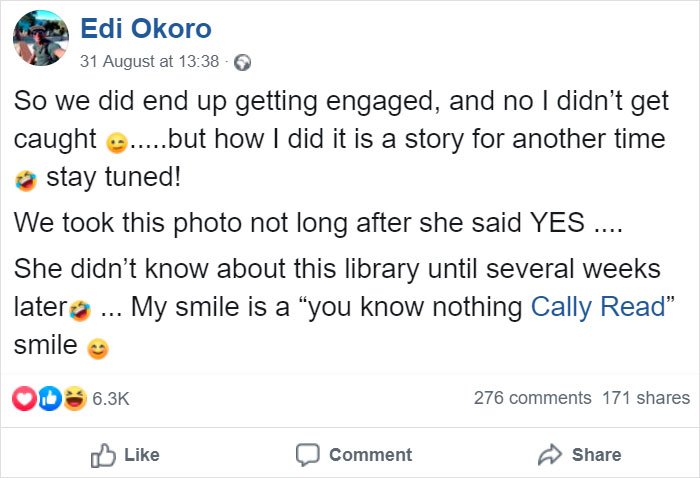 And now, Okoro is glad he just doesn't have to walk around with a box of engagement ring no more!
Everyone gave them congratulations and even shared their own share of proposal story! This is so wholesome.