Game of Thrones has the set the bar high for upcoming TV dramas despite its scandalous ending. As for creative success, everyone has their own contradictory opinions. While some accepted the drama to be too thrilling to have a simple ending, others were more disapproving and went as far as signing an online petition demanding a retouch of the final part.
However, author Geroge Martin promised that his ending version would be different from the series. Therefore while we wait on his promise, nothing keeps us from summing up the financial costs of shooting the most loved series in film history.
We decided to find out how much money each of the actors made during the filming of Game of Thrones.
1.
#1 Natalie Emmanuel (Missandee) - $ 1 million
This heroine appeared in the third season of the series and almost immediately won the hearts of many fans. Her beauty and great acting skills are striking made her a favorite among many.
For 5 seasons, she acted as Daenery's right hand after being rescued from slavery. She went home with about $1 million.
#2 Alfie Allen (Theon Greyjoy) - $ 2 million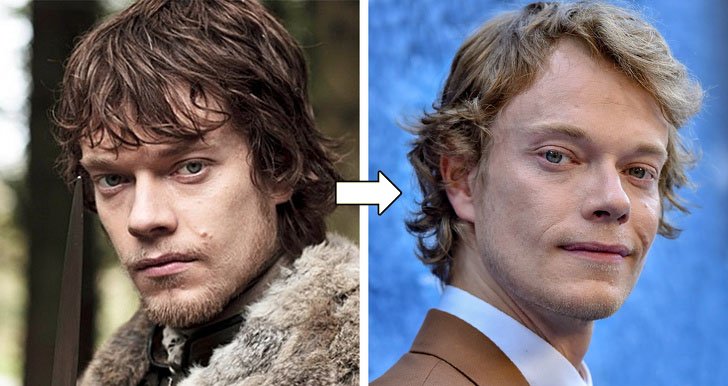 Greyjoy has been cast since the first season of the series. Throughout the 8 seasons, his character shifted a lot, from a category C hero to category B. The actor Alfie earned about $ 2 million for his endeavors.
#3 Conlet Hill (Varys) - $ 2 million
Vary's has also been present from the first season to the 8th. The British actor is said to have earned about $ 100,000 per series in the 7th and 8th seasons. Accumulatively he bagged $ 2 million for his appearance in the whole series.
#4 Gwendolyn Christie ( Brienne Tart) - $ 3 million
Brienne was the first woman knight and lord commander of the Royal Guard, a very respectable position for the character. Gwendolyn Christie appeared in the 2nd season playing Brienne. For all her appearances, she earned a tidy sum of $ 3 million.
#5 Lain Glen (Jorah Mormont) - $ 3 million
The former Knight was disgraced and banished from Westeros before becoming right-hand man to Khaleesi. Scottish actor Ian Glen played his role and appeared since the first season. He earned about $ 3 million.
#6 Isaac Hempstead-wright (Bran Stark) - $ 4 million
Isaac was only 10 when he made his first appearance in the show. By the time season, 7 and 8 were shot, he was already 19 and made $ 4 million for all his appearances.
#7 Sophie Turner (Sansa Stark) - $ 6 million
Sansa Stark is one of the most lovable characters in the show. In recent seasons, the actress is said to have earned about $ 201,000 per season. She bagged a total of $6 million for her total appearances. In a recent interview with Haper's Bazaar, Turner opened up about her colleague Keith Harrington getting significantly higher pay than her, but she was not offended since he had more screen time and night shots.
#8 Macy Williams (Arya Stark) - $ 6 million
Macy also started casting for the series as a teenager. She has made appearances for the entire 8 seasons. She started out with a $ 150,000 fee per season and towards the end of the series, her earning rose to $210,000. In total, she made home with $ 6 million
#9 Natalie Dormer (Margeri Tirell) - $ 6 million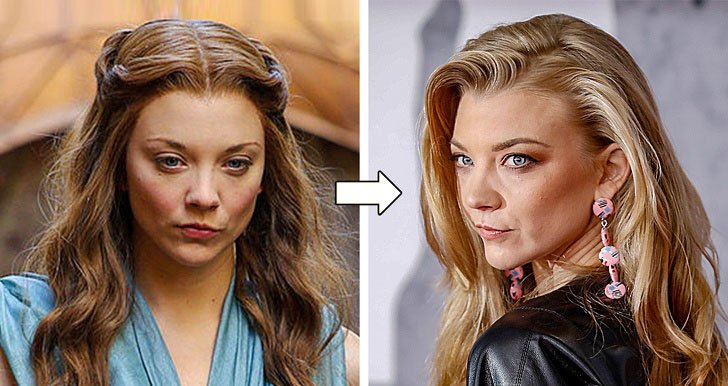 Margeri Tyrell was a minor character in the series, but this did not prevent her from becoming one of the favorites of the fans and earn a decent amount. She appeared in the 2nd season and remained a bright heroine until her death in the 6th season. Natalie Dormer earned about $ 6 million.
#10 Rory McCann (Sandor Cleagan) - $ 6 million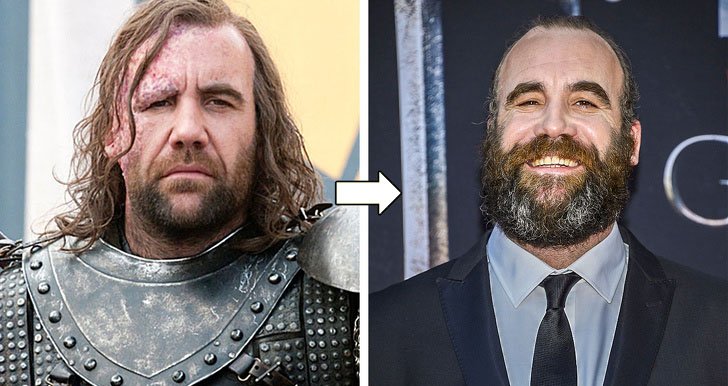 Sandor Clegane, known to fans as Dog, has been a popular character since season one. The character has undergone a lot of changes and by the end of the series turned into a rather positive character. The Scottish actor Rory McCann Lina Khidi made about $6 in the whole series.