Love is one of the most researched yet mysterious topics in the history of man. The complex feelings that make even the strongest so helpless in the presence of their soul mate. Art has been used to express love in both modern and contemporary settings. Heartache, sex, romance and desire have all been curated in some of the best artworks under the theme of love.
Anna Koutsidou joins into the bandwagon with her incredibly romantic drawings of intimate couples which clearly show the great love they share.
Her artworks capture the delicacy of love in a way that you might think its all in a fairy-tale. The intimate moments depict some of the purest and strongest emotions that bind two individuals together consummated in their love; it does not get more romantic than this.
More info:
DeviantArt
#1 That sweet summer kiss
#2 Love without trust is just a word
#3 Forever my lady
#4 Lets grow old together
#5 That sweet morning kiss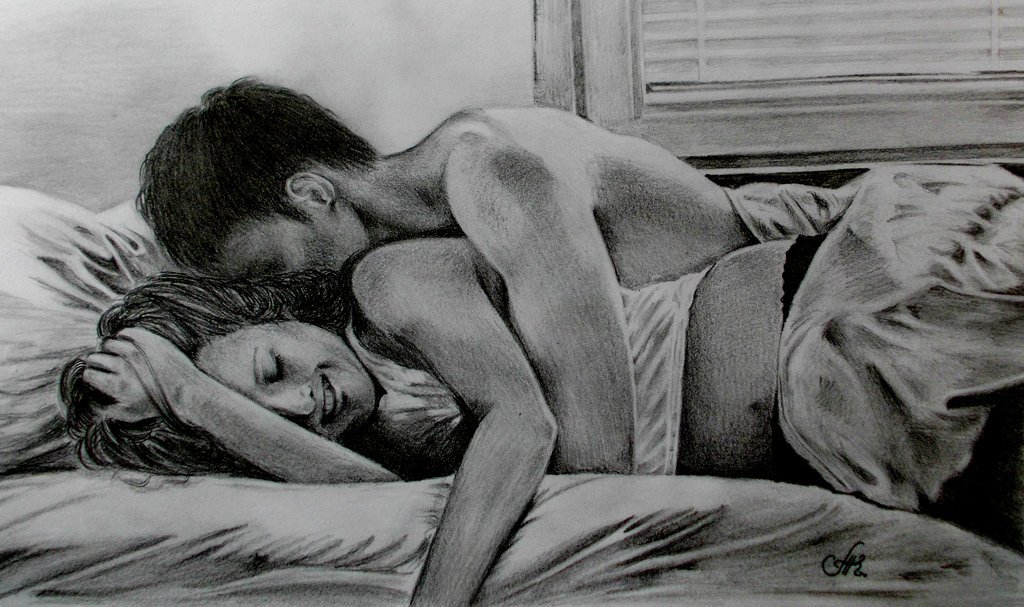 #6 I fall in love with your smile all the time
#7 Falling in love with the heart and closed eyes
#8 Lets dance to the moon love
#9 Feel your body against mine baby
#10 I want to die in your arms tonight