A lot is shared on the internet. And most people, these days' share whatever they like without even verifying its authenticity. One thing you'll find in plenty is fake photographs. Photo editing has become so commonplace that anyone can morph an image and upload it; add a couple of hashtags and it goes viral.
We agree that it's not always easy to spot a fake photo, especially when the photo is real but the story behind it is fake. These are 11 photographs that are absolutely fake but you might have believed otherwise.
#1 What happened to the rainforest 10 years ago?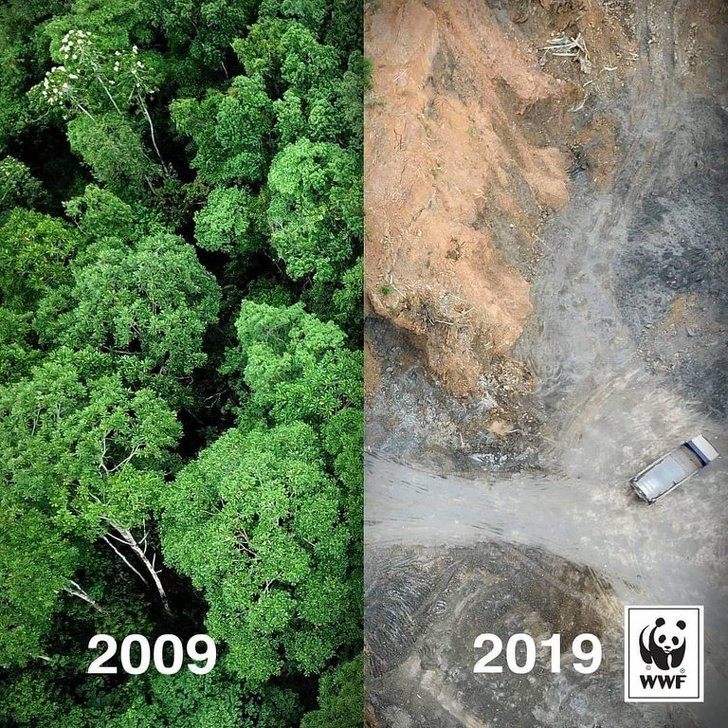 © kinkysatanx / reddit -Via
This photo collage went viral during the popular #10 Year challenge. It was posted on Reddit accompanying a post that read 'almost every year, 46,000 to 58,000 miles of forest are lost to deforestation.
While the photo certainly looks authentic, contrary to what many thought, it's not a collage of two pictures taken a decade apart. It Is one picture from a stock photo. This photo was originally taken in Malaysia where the rainforest was moved to increase the territory for growing palm trees.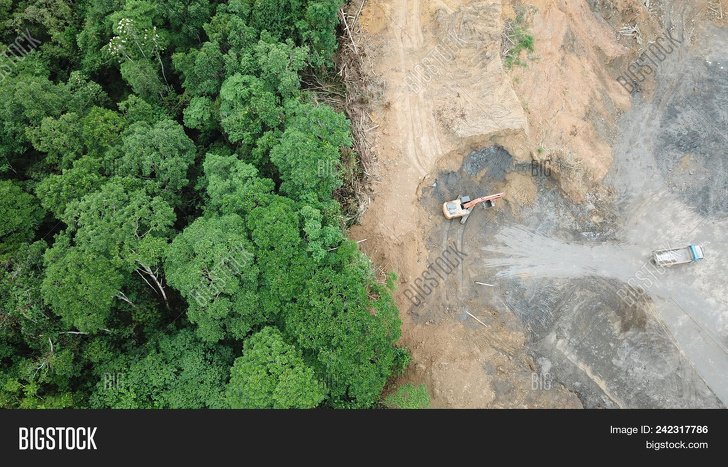 © bigstockphoto -Via
#2. A guy mixing rice
© GeneReddit123 / reddit -Via
Most thought that the photographer had mad skills. how else would one capture this awesome rice-flipping moment? To spoil the fun, everything in the photo is fake, the rice is simply a sculpture that anyone can buy in a shop in Tokyo where fake foods are sold.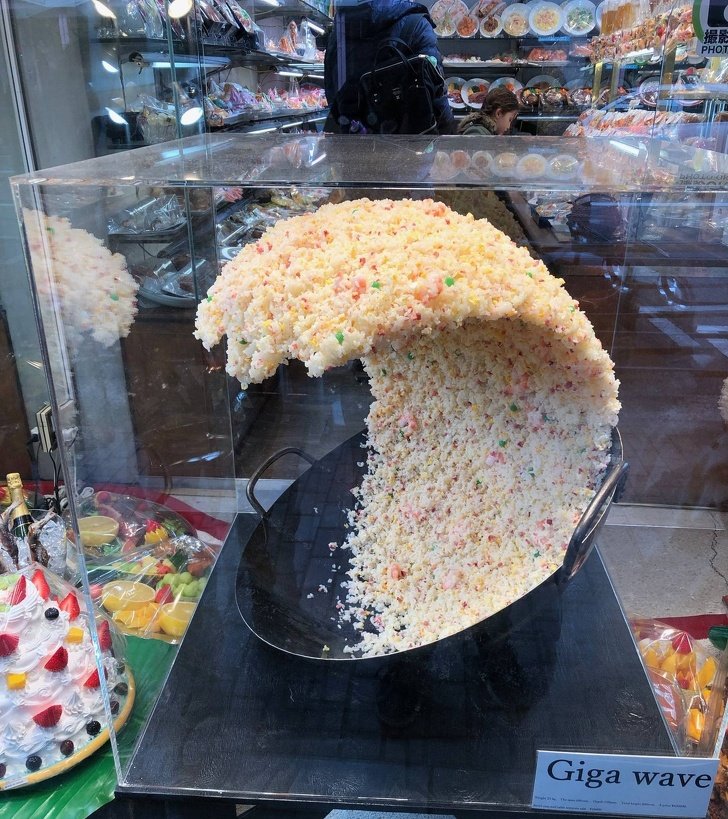 © BobertMcGee / reddit -Via
#3 A graffiti you can only see in the water
© Bonnie817 / reddit -Via
The photo went viral and became an instant hit on many websites. However, truthfully, the photo is not entirely real. The graffiti exist, so does the house and pond located in Mariampol Lithuania. The author is a street artist named Ray Bartkus who drew the pictures inverted for it to be reflected on the water.
But to see the pictures clearly, the surface of the water must be perfectly smooth, meaning-very still weather conditions otherwise, it would look like this:
© GoGoGadgetReddit / reddit -Via
#4. A lynx and a deer were found in an office under a table. They were hiding from the California wildfires
© junkyardmessiah / reddit -Via
News sites and blogs all captioned the fawn and a bobcat that was found under a desk in an office building after it was razed down by the California wildfire. The photo is true, but every time there is a wildfire in the US, the photo is posted but with a different caption.
The picture was originally taken in Santa Barbara, California. These two had been found not far from Arnold Schwarzenegger's ranch. Since there were no cages, they were put together in an office. Immediately it was put down, the lynx ran towards the deer and lied next to it.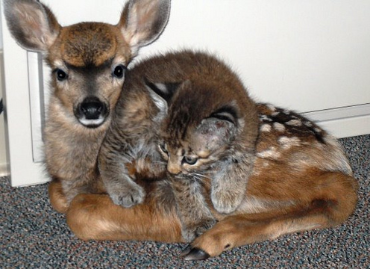 #5. Celebrating New Year's in Paris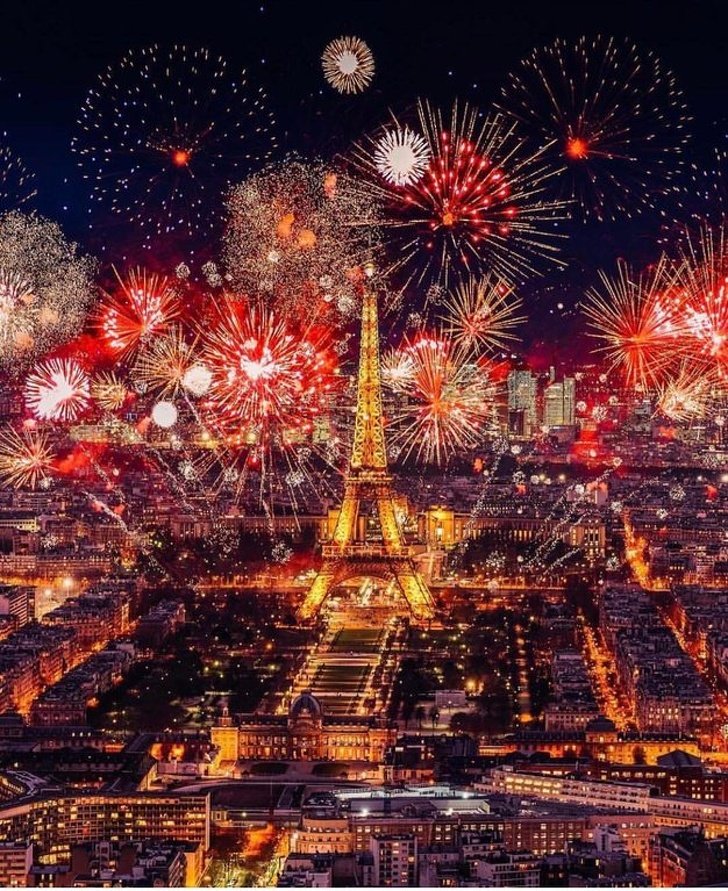 © britainunwrapped / reddit -Via
This photo went viral showing hundreds of fireworks that were supposedly launched on the new year's eve in the French capital. Sad to say, the photo is a fake as the fireworks were launched on Eiffel tower and also internet users living in Paris claim it's a fake.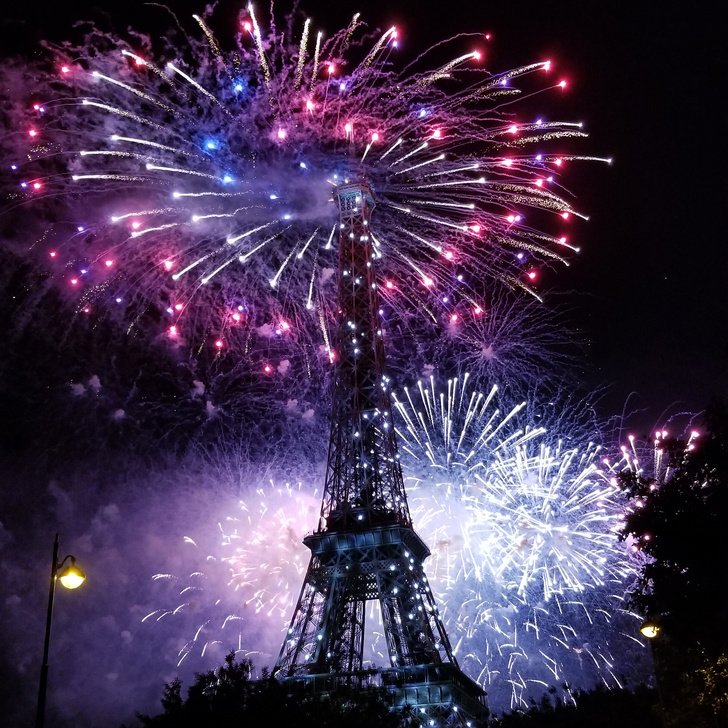 © BuckeyeEmpire / reddit -Via